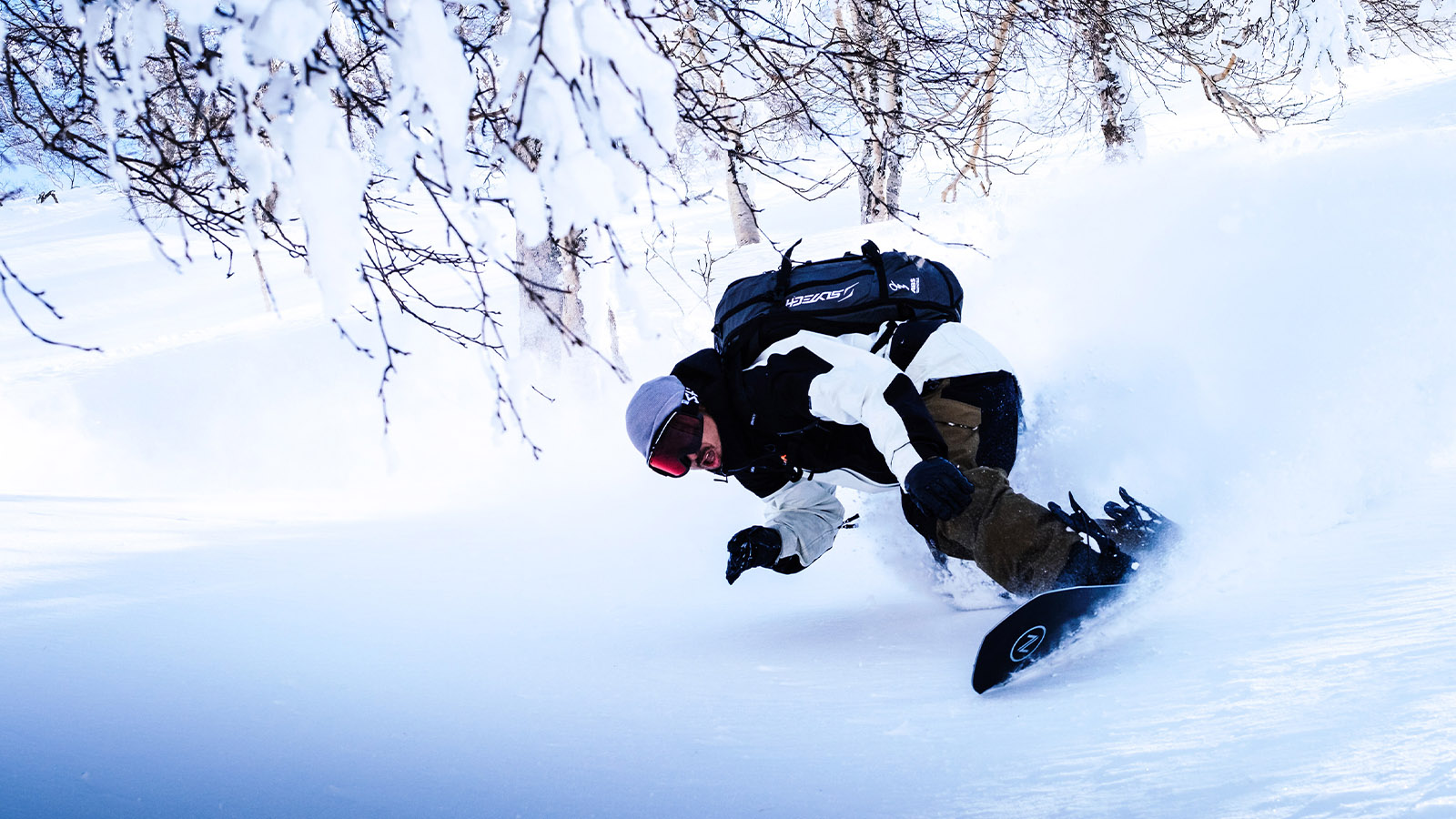 FLOW FW20/21 Snowboard Bindings Preview
Retail Buyers Guide: Snowboard Bindings FW20/21
Brand: FLOW
Interviewee:  Lucien Vink, Sr. Product Manager & Designer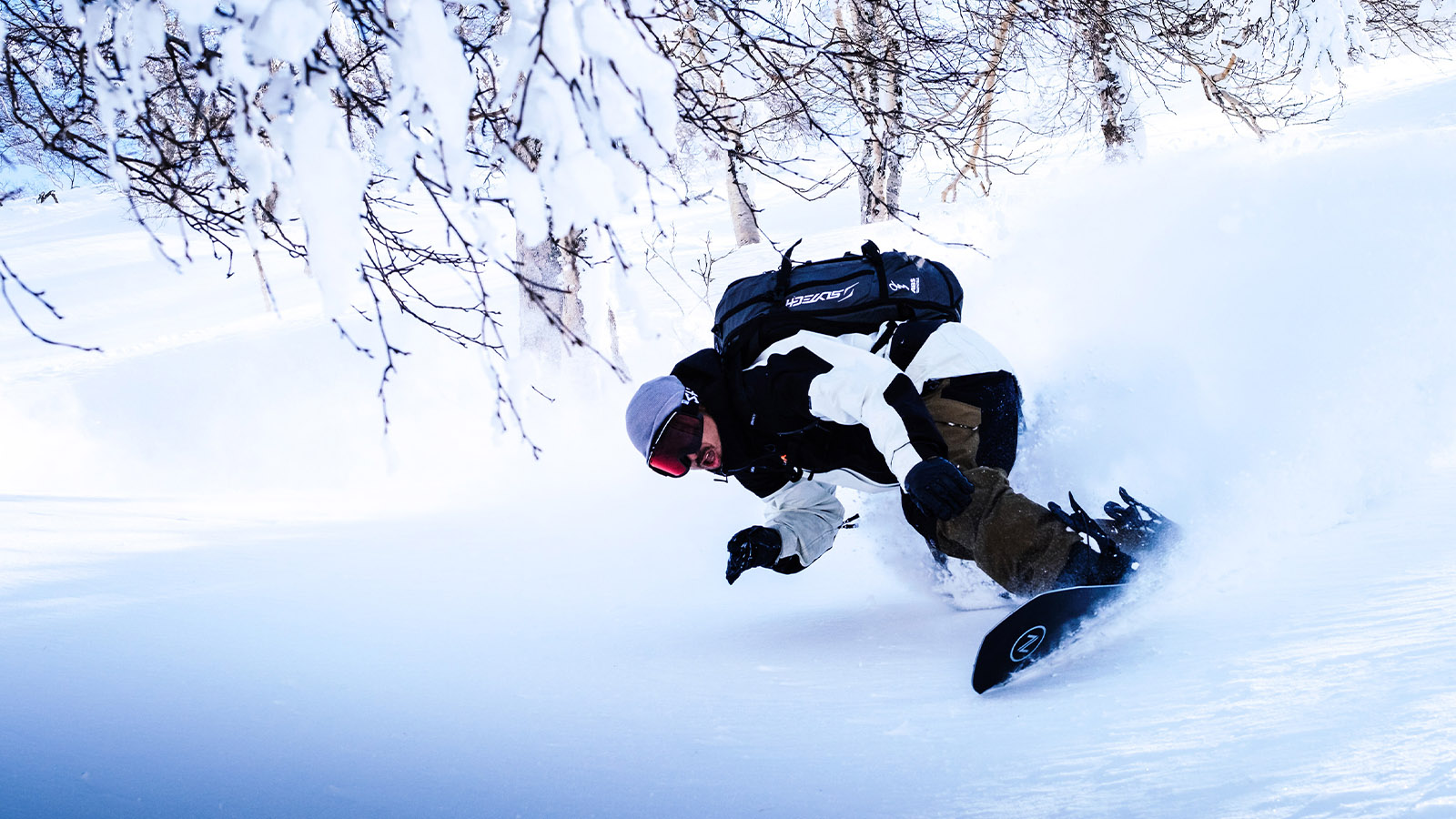 What are the top three most important products of next year's line, and why? Please tell us about them, and what makes them the highlights.
NX2 Driftwood: Our NX2 and Fuse bindings now feature our all-new ExoKush PowerStraps. The Expanded-EVA bottom layer of the ExoKush strap provides a perfect combination of comfort, control and lightness as it locks together with the two ExoSpines for uncompromised performance and comfort. The fading wood-effect graphics on the NX2 Driftwood really complement the wood-veneer topsheets that are popular on a lot of boards these days.
Fenix Green: The Fenix, Mayon, Micron Youth and NX2-CX now all feature our new ExoFrame PowerStraps: a top layer of two ExoSpines over the ankle and toe zones, and an injected, lightweight strap-frame suspended underneath work together to distribute the pressure evenly and focus energy into the baseplate. The 2-tone Fenix Green is a muted earth-tone green with a black fade over the toe for more stealth.
New Nexus White: The entry-level Nexus, Juno and Micron-Youth models now take benefit of being on the Axis-Series platform, featuring the asymmetrical baseplate with PowerBeams and the asymmetrical Uniback hiback for a perfect fit to your boots. The ComfortFit PowerStraps with LSR-ratchets ensure you benefit of the set-it and forget-it uniqueness of Flow bindings for an easy and fun day on the mountain.
Which new materials are you using in your bindings?
For most components we rely on our true and tested materials, specifically engineered for the uniqueness of Flow bindings. The Carbon-infused Nylon material on the hiback of our NX2-CX model is a really fun one though, as it really complements the responsiveness of the Aluminum baseplate and transmits every bit of energy directly into your board. And the new ExoKush and ExoFrame PowerStraps use mixtures of different hardness TPU's and expanded EVA's to achieve the perfect and comfortable fit, and powerful connection.
Please tell us about the dominant colour themes in next year's binding line?
The dominant color is black, simply because it sells. Most of them are subtle and tonal, but we have some White, Black/White bindings, and some cool highlights too, like the brighter NX2 Orange, the NX2 Driftwood with fading wood-effect graphics transfer to complement wood-veneer topsheets on boards, and the ombre paint-fades on the Omni Aqua, Fenix Green and Mayon White/Green.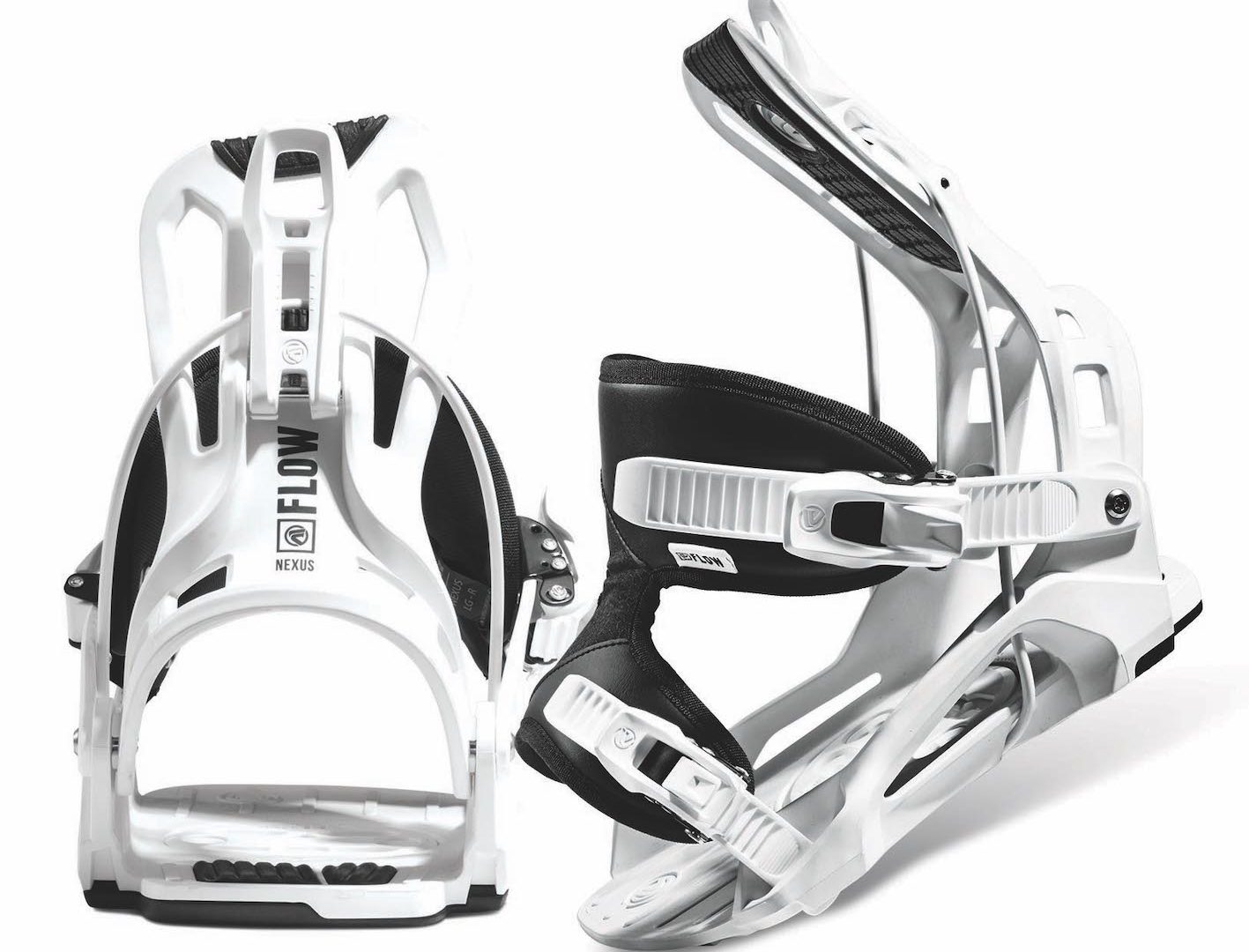 Where is your brand going? Higher? Lower?
We try to keep it as stable as we can. We have a pretty simple product-line and pricing structure with fairly equal jumps between price-points, and clear feature/benefit upsells. Most importantly the introduction last year of the Axis-Series models totally revamped the sweet-spot of the price-range because the Fenix and Mayon models brought Active Strap Technology to the lowest price yet. Introducing this year's new Nexus, Juno and Micron-Youth models on the Axis-Series platform means a big jump up in quality for our entry-level models.
Any new ideas in buckles, straps, highbacks, bases?
We are very excited about our new EXO-PowerStraps; they feature a top layer of ExoSpines that form a direct connection with the binding over the ankle and toe areas to hold your boot firmly in place for optimum energy transfer. Suspended underneath the ExoSpines, you have a choice of two types of main straps -ExoFrame or ExoKush- to form the second layer that hugs your boots and dissipates the energy and any unwanted pressure, delivering a comfortable yet precise feeling. The ExoFrame is an injected TPU frame, while the ExoKush is an Expanded-EVA strap which provides a perfect combination of comfort, control and lightness as it locks together with the two ExoSpines for uncompromised performance and comfort.
Our redesigned Hybrid straps also benefit from this Dual-Layer design with a new upper layer Hybrid ExoSpine and new ankle-zone ExoFrame or ExoKush under layers. And complementing the new Hybrid straps is the all-new Hexo Toecap strap, featuring a stretchable 3D Hexo-pattern to form fit over the toebox of your boot.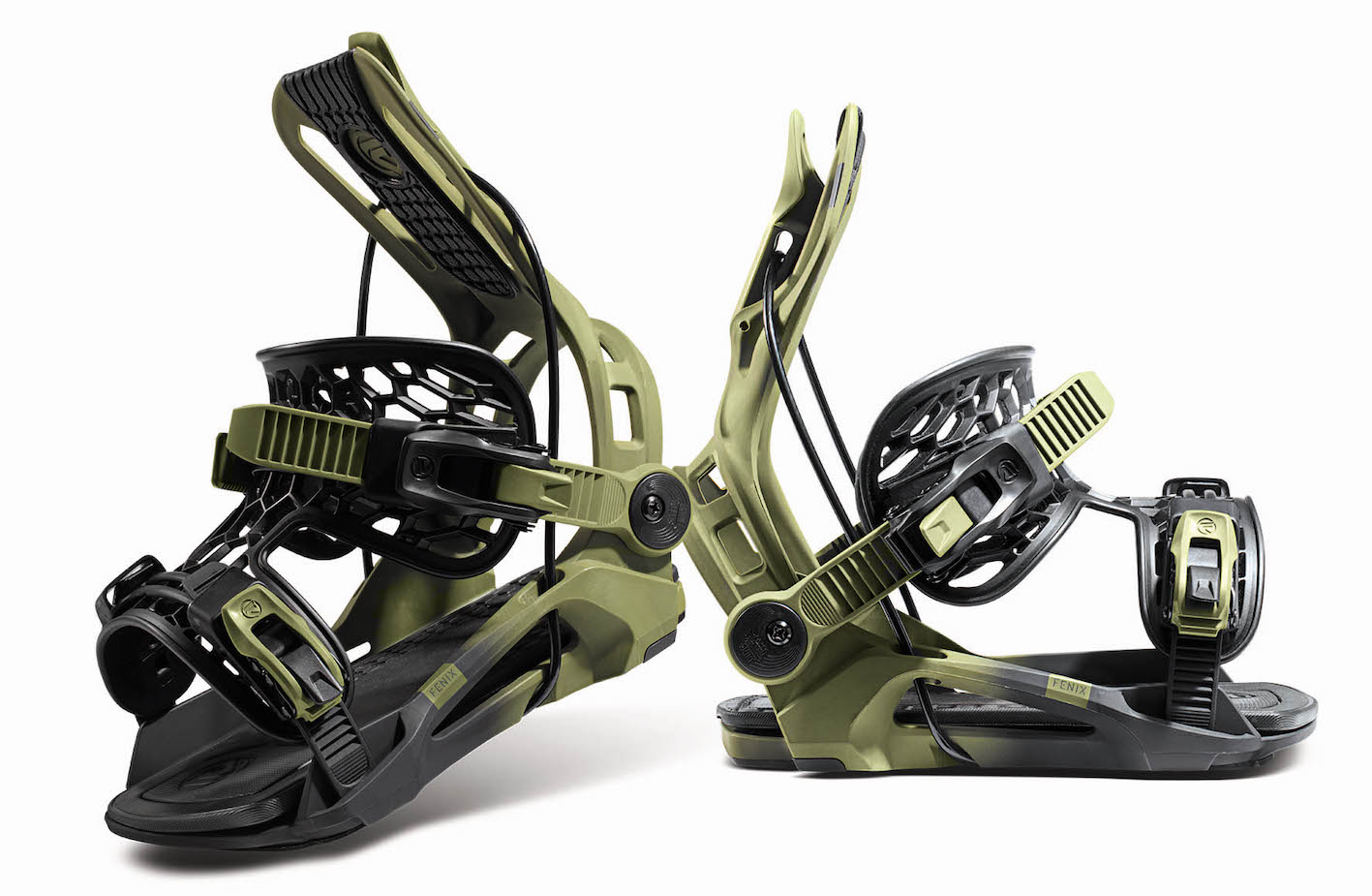 Going for an easy-in, easy-out solution next year? If so, are you licensing or developing it yourself?
Flow is basically the inventor and market-leader of the modern-day easy-in easy-out binding solution. Our SpeedEntry system has the perfect mix of convenience, comfort and performance to suit everybody's needs, whether it's a customer who is new to snowboarding, or a long-time rider who loves powder, park, groomers and/or everything in-between.
Anything new in production wise? New factories, new assembly methods?
All Flow bindings are made and assembled by the same team that we have been using for many many years. In addition, we employ our own QC personnel, who monitor the full production process, to ensure that we offer the best and most consistent product quality.
What are your top marketing stories for next season? This will help us to put the highlights in the right place.
SpeedEntry: Flow bindings are convenient to use, easy-in easy-out, without sacrificing comfort or performance. In fact, because of the energy transmission of the steel PowerTriangle cable, and the energy transmission and comfort of our boot-hugging and pressure-relieving PowerStrap footstraps, even if you were to not use the reclining hiback feature, Flow bindings are arguably the most comfortable and performance oriented bindings on the market!
Set-it and Forget-it: Adjust your Flow bindings to your boot once, and then enjoy the simple easy-in and easy-out convenience of the reclining hiback.
Versatility: Flow bindings fit almost all boots on the market, are offered in 2 types of straps to suit your personal preference (a boot-hugging 1-piece Fusion PowerStrap or a toe-gripping cap-strap in our Hybrid PowerStrap), and feature full-sized Locking Slap Ratchets for the option to get in and out of your bindings through the easy-in easy-out reclining hiback or use the ratchets to get in&out through the side by opening the footstrap. The possibilities are limitless!