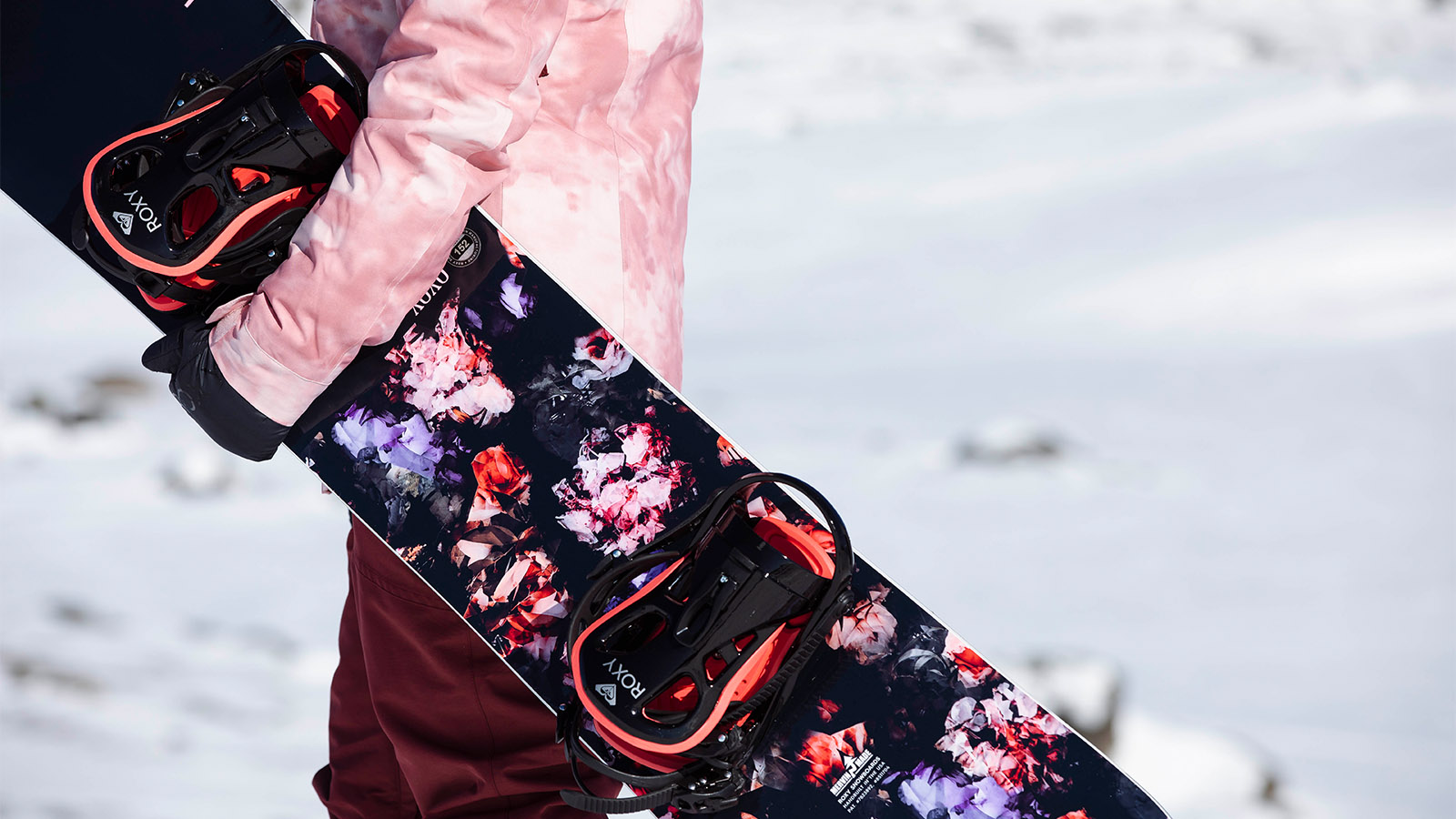 Roxy FW20/21 Snowboard Bindings Preview
Retail Buyers Guide: Snowboard Bindings FW20/21
Brand: ROXY
Interviewee: Barrett Christy Cummins , Product, Marketing manager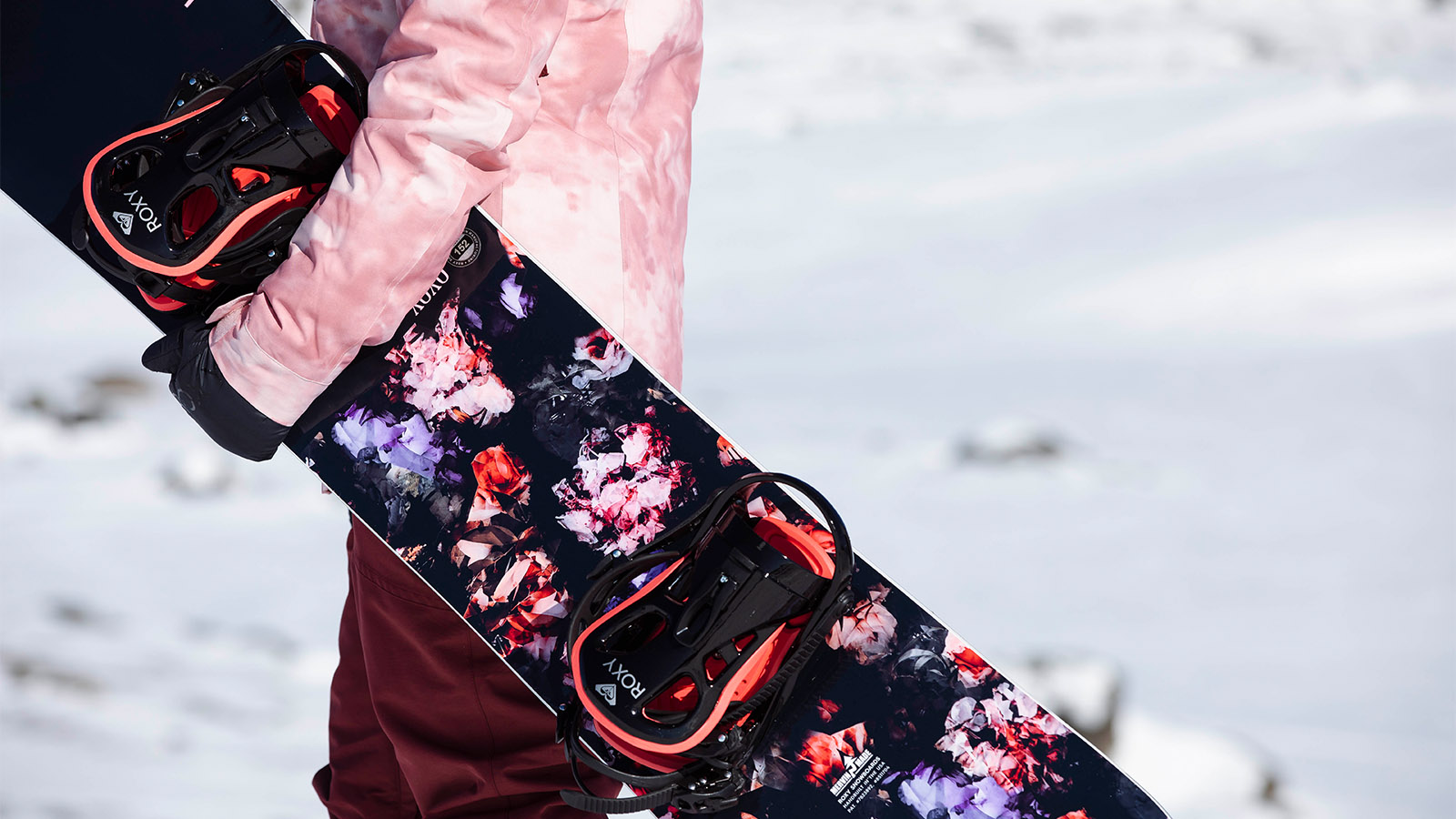 What are the top three most important products of next year's line, and why? Please tell us about them, and what makes them the highlights.
Roxy Team binding. Lightweight performance.
The Team binding has been Torah Bright's choice for championship performance through multiple Olympics, X Games, and now for her adventures Out of Bounds. Lightweight materials, comfortable, adjustable components, NRG responsive straps, and women's specific sizing give this binding a competitive edge. The Roxy Team is the perfect blend of response and comfort.
Roxy Classic binding. Contoured Comfort
The Classic binding is a perfect fit for all mountain adventures. It's highback baseplate, and straps are all contoured for comfort and performance. The friendly responsive flex of the components make it a reliable choice for freestyle progression, or resort exploration. In true Roxy fashion, the Classic blends fun and function with style.
Roxy Rock-it Dash binding. Ride more. Ratchet Less
The Rock-it Dash offers an easy entry/exit system so you can ride more, and ratchet less. Comfort and convenience without sacrificing performance. Simply lower the reclining highback, which pops open the Auto Lever and ankle strap to create additional room to slide in your boot. Then, step in, pull up the highback, slap down the ankle strap Auto Lever and you are off. Get ahead of the pack, and get used to leading the charge!
Which new materials are you using in your bindings?
The binding line for 20/21 is consistent with our previous years line, no changes to materials from 19/20.
Please tell us about the dominant colour themes in next year's binding line?
The Roxy bindings are all pretty neutral colors that merchandise well with the Roxy snowboard line but are very compatible with any other board on the market. The Cerise logo hit on the Rock-it Dash, or the Tourmaline EVA on the Classic binding are on-trend colors that complement any of the Roxy boards while still looking good with other women's snowboard models. The Team binding in black or white, is a team favorite that is timeless and easily merchandised with any board on the market.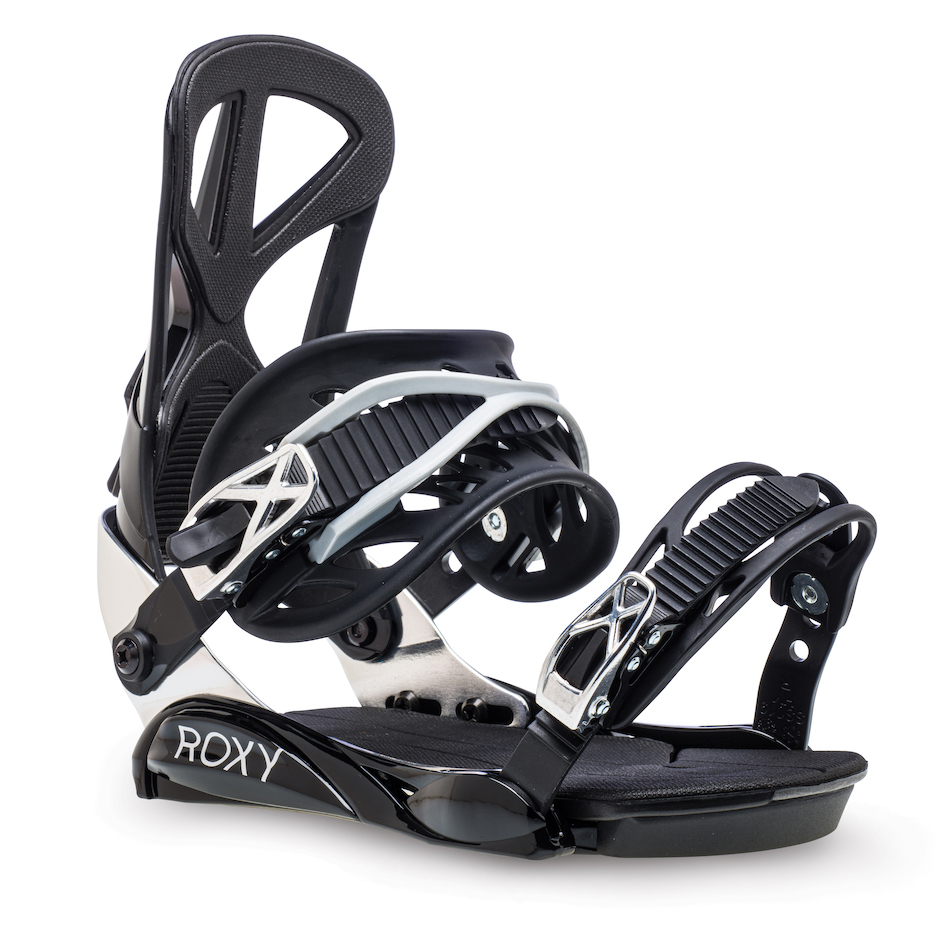 Where is your brand going? Higher? Lower?
We are consistently offering a great value for our prices. We aren't moving up or down on our price points with Roxy bindings for 20/21.
Any new ideas in buckles, straps, highbacks, bases?
The Roxy Team binding features a dual durometer canted footbed with harder foam on the lateral side and softer foam on the medial side to create a naturally stable stance that adjusts as you need it. Also, on the Team is a tool-less adjustable toe ramp that can be adjusted when the binding is mounted. Both the Team and the Classic have a slight asymmetric highback for contoured comfort and control. The straps on these traditional models are both light-weight and responsive with a minimalistic design that conforms to your foot and reduces pressure points.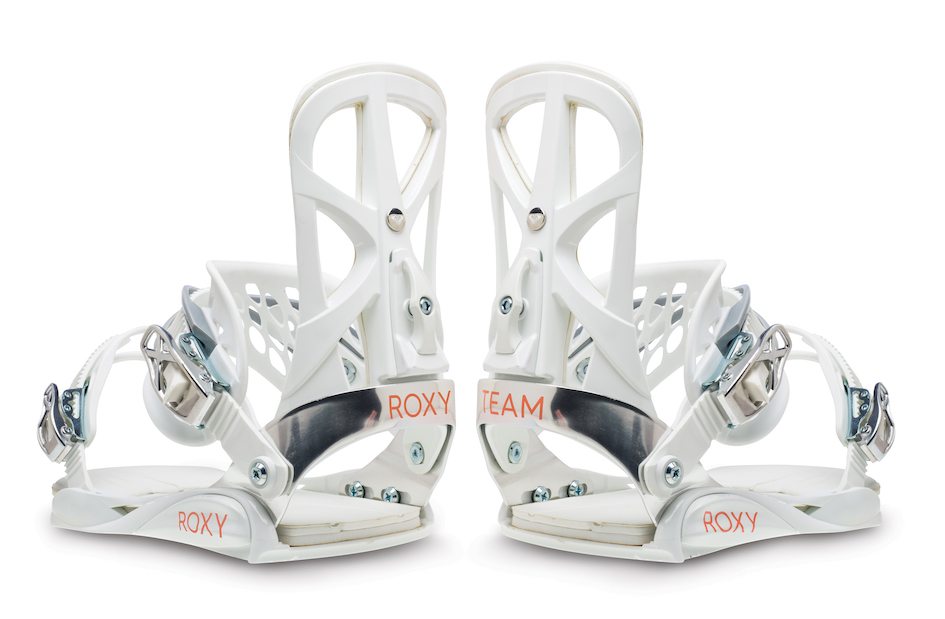 Going for an easy-in, easy-out solution next year? If so, are you licensing or developing it yourself?
Yes, we offer the Rock-it Dash binding with the Fastec rear entry system, the superior easy-in, easy-out solution! It has a reclining highback with an auto open ankle strap that opens automatically when the highback reclines for a quick, easy entry and exit. Also, an auto lever for simplified entry and an inverse single panel ankle strap, and fab fit toe strap for maximum grip, comfort, and performance.
Anything new in production wise? New factories, new assembly methods?
No, we have consistently produced the Roxy bindings in partnership with an outside factory. No changes from last year.

What are your top marketing stories for next season? This will help us to put the highlights in the right place.
For next season, Roxy snow will be featuring Torah Bright as the face of the Pop Snow collection, featuring eco fabrication. She will be the featured athlete behind Roxy's collection and commitment to style, performance, and sustainability. Following up her "Out of Bounds" film project, Torah will continue exploring with more backcountry expeditions on her Torah Bright board and the Roxy Team bindings.