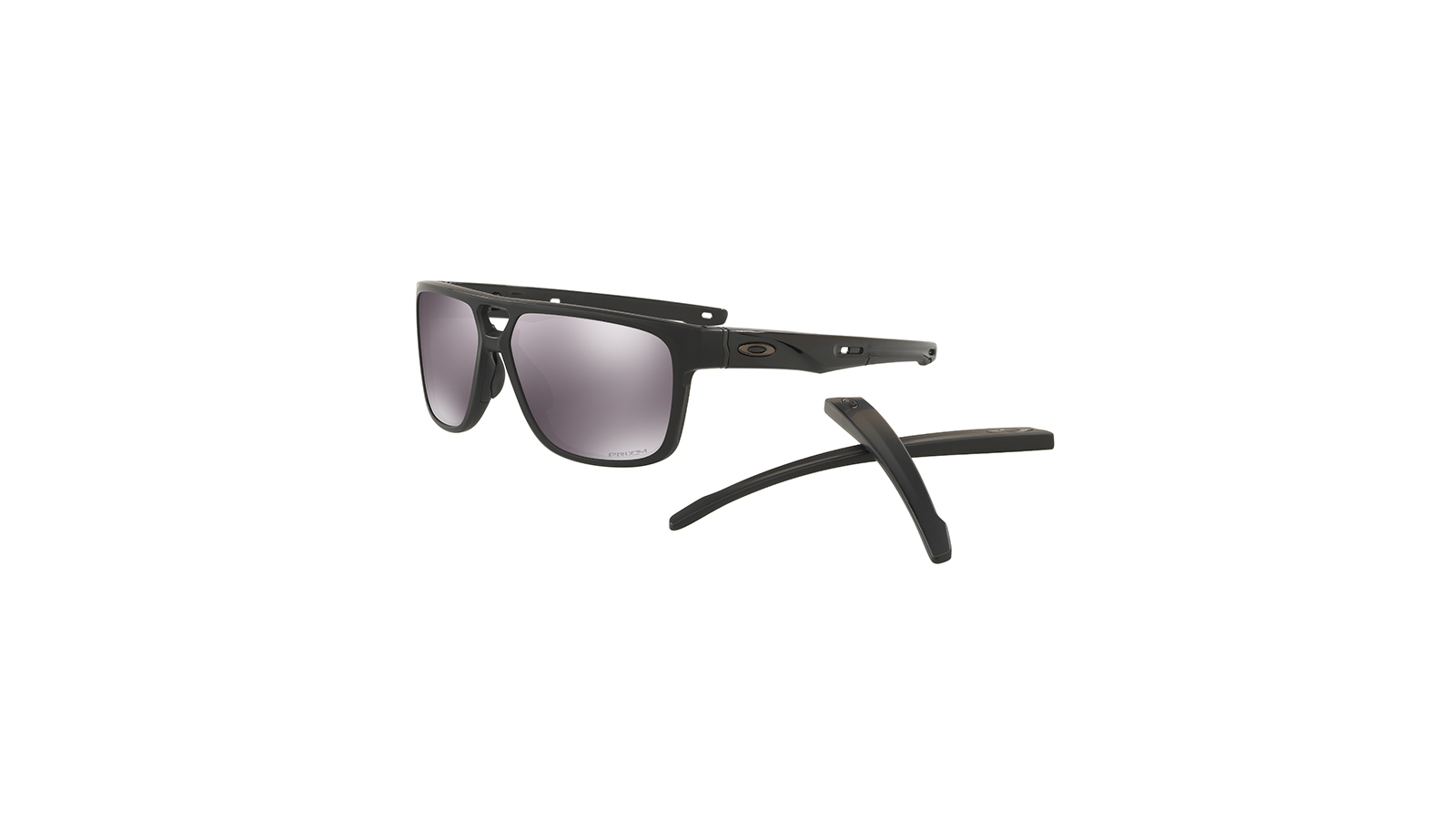 Oakley 2018 Sunglasses Preview
Retail Buyers Guide: Sunglasses 2018
Brand: OAKLEY
Interviewee: Carles Malagarriga, Oakley EMEA Business Manager
MARKET
What are the current big trends with boardsport sunglasses retailers need for 2018?
At Oakley, we continue to push the boundaries of what is possible in order to lead and shape the trends that define the market. For 2018, some of the key trends that we focused on include stowage, making the frames easily accessible, and lens technologies designed to increase colour contrasting.
What are your main price points for next season?
Our price points will remain consistent in 2018, continuing to range between 122€ – 182€ – the "core" segment of the Oakley assortment.
How are you segmenting your sunglasses collection?
The Oakley sunglass collection is segmented into lifestyle and sport. The lifestyle segment includes everyday styles that merge aesthetic with technology features that are designed to keep up with life on-the-go. The sports segment is identified by the presence of more technical materials and details that improve performance.
MARKETING
What are your main stories in terms of styles and materials for 2018?
One of our key stories for 2018 is the evolution of Prizm, which includes enhanced lenses for more environments, such as a Prizm Low Light and Prizm Dark Golf.
In addition, we will also release Prizm React, our electrochromic technology available in the Fall Line XL snow goggle.  Prizm React lets riders adapt to on-mountain conditions from morning to dusk by adjusting lens tints with the touch of a button.
What makes this product category important to your brand?
Oakley was built from high-performance optics and has developed into many other categories. So, for us, the core eyewear collections remain as our primary focus. As we evolve these collections and invent new technologies, there is then a filtration through the rest of the business.
What are your talking points with POS? Anything special you're doing to sell help retailers sell/present your product (packaging/displays)?
The Oakley strategy is to conquer the POS with interactive branded visibility within our partnering clients throughout our distribution, both in the sport and optical channel. To do so, we have been heavily investing in customized Shop in Shops and soft branded spaces to make our consumer experience more satisfactory and better highlight our brand and product within the POS.
Additionally, selective distribution is another major focus – working closely with our best partners to give them exclusive product collections.
TECH / ECO
What are the main features customers demand from Boardsports Sunglasses?
There is a growing need for convenience when it comes to sunglasses. Consumers don't want to carry around two pairs – they want a product that can transition from everyday life to performance activities.
We have two sunglass collections that offer optimum convenience – Crossrange and Latch. The Crossrange collection offers active styles equipped with interchangeable nose pads and temples, allowing the user to adapt style and performance for specific occasions. On the lifestyle side, the Latch frame features a patented built-in latch mechanism, enabling wearers to securely fasten their sunglasses onto their shirt collar or open pocket, which solves the problem of sunglasses falling off when getting from point A to point B. Both collections are available with a variety of Prizm lens options.
Which technical features are you the most proud of?
Oakley eyewear is designed to perform – rooted in 40 years of history in performance and innovation. As a leader in sports optics with more than 800 patents to support our market leading position, we design and engineer our frames and lenses to perform at a level that athletes demand.
At Oakley, we're most proud of our game-changing Prizm lens technology. Prizm dramatically enhances detail for an optimized experience. Environments that would usually appear washed out, dull or flat with other lenses become defined, vibrant and vivid.
What is the trend in terms of frame materials?
The trend in frame materials is durable lightweight materials that are comfortable for all-day wear. At Oakley, we continue to use our O-Matter frame material for both sport and lifestyles products because of its strength to weight ratio, inherent flexibility and durability.
Oakley pushes the limits by exploring new balances of cross-section thickness, surface textures and flex patterns to achieve the best fit, form and function possible for each frame.
In addition, the Oakley R&D team continuously explores new ways to colour and finish the material to offer variety.
How about lenses?
Oakley Prizm continues to be the most popular lens we offer. Colour is definitely key, as we see Prizm Sapphire performing extremely well for us. This year, we are upgrading more of our popular Oakley lens colours to Prizm in response to this.