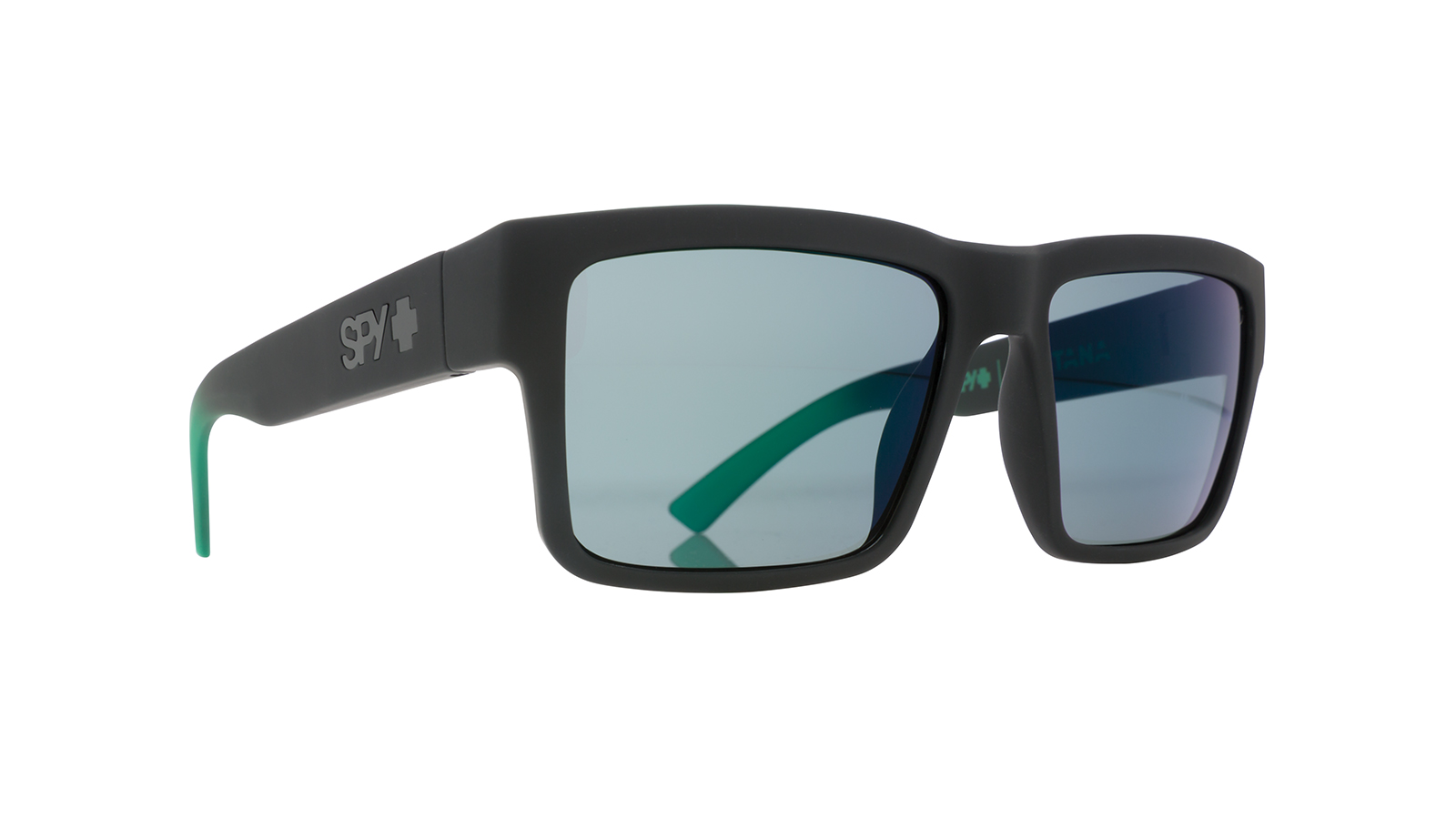 Spy 2018 Sunglasses Preview
Retail Buyers Guide: Sunglasses 2018
Brand: Spy Optics
Interviewee:  Rich Kaiser, Sun & RX Category Manager
MARKET
What are the current big trends with boardsport sunglasses retailers need for 2018?
Take the doors off your eyewear displays! Open cases encourage engagement, engagement equals sales!
What are your main price points for next season?
From $85 (Non-polarized) to $150 (Polarized) is the meat of our business.
How are you segmenting your sunglasses collection?
We have recently broken down our current offering into 10 unique collections, which allows us to focus on a specific customer by collection making sure we deliver on all the needs of that consumer. Focus collections include Classic Wraps, Lifestyle, Outdoor, and Refresh by SPY.
MARKETING
What are your main stories in terms of styles and materials for 2018?
We are continuing to drive our Happy lens as it's probably the best lens ever! We are also working with material texture across our Sun and Rx categories to deliver a unique look and feel to our 2018 releases and beyond. Soft Matte leads the charge in terms of a unique frame material for us.
What makes this product category important to your brand?
All product categories are important to our brand, and style, fit, tech, colour, and materials are all conversations had when developing products. SPY's goal is to deliver a unique high-quality experience no matter the category.
What are your talking points with POS? Anything special you're doing to sell help retailers sell/present your product (packaging/displays)?
Eyewear point of sale within the board sports space is relatively uniform in presentation across all brands. We have been working hard on POS materials that work within the space but stand out in their delivery. Spinning risers, 'Staff Favorite' glorifiers where the staff member can pick out a style and show it off to the customer, and other materials like this are key to standing out as a brand.
TECH / ECO
What are the main features customers demand from boardsports sunglasses?
Style, style, and more style, then fit, then tech, if at all.
Which technical features are you the most proud of?
We feel our styling is on point and covers 99% of sunglass consumers. We have also spent a lot of time on fit and our 2018 releases are the best class when it comes to this aspect.
What is the trend in terms of frame materials?
For SPY, we are looking at anything and everything regarding frame materials. In this crowded space, we need to diversify ourselves at as many points as possible. We are going to continue to push our soft matte frame material into collections where it resonates with the consumer as well as continue to work with rich acetate materials to help us deliver unique texturing and colours.
How about lenses?
Happy Lens is Probably the Best Lens Ever! An increased contrast lens tuned for everyday wear and optimal eye comfort. Look for Happy Rose to hit the market in the fall of 2018
Are you exploring tech implementation into your frames at all (augmented reality, audio, etc)?
YES! The Ace EC snow goggle with ONE Lens™ Technology packs the power of three lenses into one injected cylindrical lens that changes tints with the touch of a button. Add that to a comfortable, fog-free goggle compatible with today's most popular helmets, and you've got more than an Ace up your sleeve.
BEST SELLERS
Please name and describe your 3 highlight pieces and items that retailers should definitely order.
STYLE: Tron 2
The Tron 2 delivers pure performance with a massive field of view. This oversized design features adjustable rubber nose pads and overmolded rubber temple tips for extended-wear comfort that's as impressive as its wide peripherals. Injected Grilamid construction and pin hinges add rugged durability for seasons of use.
FEATURES:
Happy Lens™ enhances colour and contrast, increases clarity, and improves mood and alertness
Available with Trident™ polarization that eliminates reflective light
Constructed from virtually indestructible Grilamid®
6-base polycarbonate ARC® shield lens for seamless optics
High-quality, long-lasting pin hinges
100% UV protection reduces eye fatigue and long-term sun damage
Frame measures: 141-13-137
STYLE: Helm 2
Some people jump snowmobiles. Some run marathons in the desert. And others sit in their cars at lunch watching videos of fainting goats. No matter the adventures you seek out, your eyes need sleek protection. Slide on this optic evolution of our oh-so-popular Helm model and get after it.
FEATURES:
Happy Lens™ enhances colour and contrast, increases clarity, and improves mood and alertness
Constructed from virtually indestructible Grilamid®
Double injection rubber on the inside temple tips keeps the frame secure on your face all-day-long
6-base polycarbonate ARC® lenses
5-barrel hinges
100% UV protection reduces eye
STYLE: Montana
Combining a bold front with sleek temples in a mid-sized frame, the Montana brings big performance to the biggest skies. Features include the detail- and mood-boosting Happy Lens™, a virtually indestructible Grilamid® construction, high-quality pin hinges, and 6-base polycarbonate ARC® lenses providing 100% UV protection.
FEATURES:
Happy Lens™ enhances colour and contrast, increases clarity, and improves mood and alertness
Available with Trident™ polarization that eliminates reflective light
Constructed from virtually indestructible Grilamid®
6-base polycarbonate ARC® lenses
High-quality pin hinges100%
UV protection reduces eye fatigue and long-term sun damage
Frames measures a medium 54-16-140