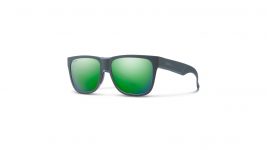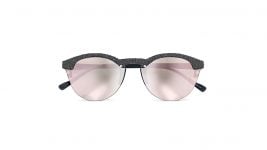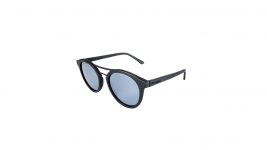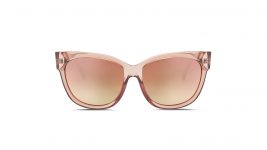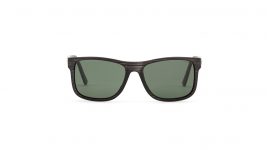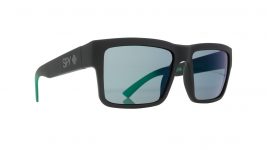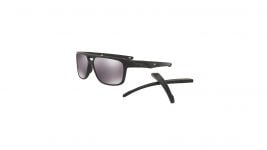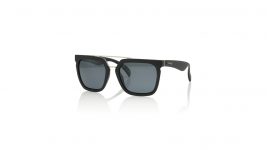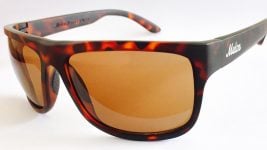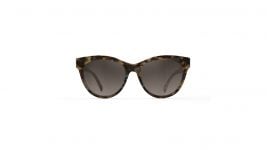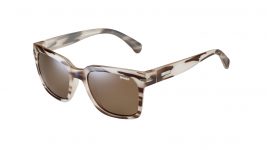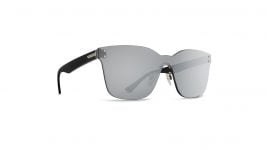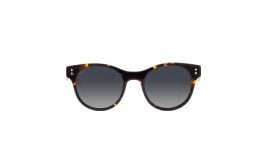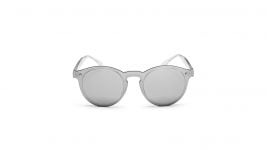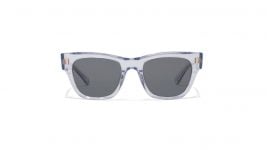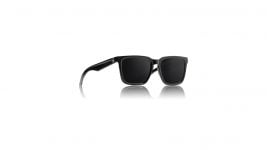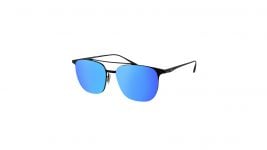 Precision lenses, California cool, wrap-around frames, cat eyes, gold tints: In next season's boardsports eyewear playbook, anything goes – as long as it's quality. 2018 Sunglasses Retail Buyers Guide by SOURCE Skateboard Editor Dirk Vogel.
Ten years ago, boardsports sunnies centred around technical performance shades, injected with a healthy dose of lifestyle flavour by the likes of Oakley, Dragon, Arnette, Black Flys, SPY, Quiksilver, Electric, and VonZipper. Today it's an entirely different ball game. The stylistic diversity on store shelves is as broad as the brand selection and technical manufacturing know-how on the back end. And going into summer 2018, boardsports eyewear labels are adding their own distinct voices to the mix.
"We really feel that our market is evolving and prepared to take risks in terms of frames, where the combos and new features will make their way. But also in terms of lenses, with new technologies and colours," said Pedro Fernandes, European General Manager at VonZipper. Over the past few years, eyewear has evolved from functional accessory to fashion statement, so brands need to cover all bases. "We feel consumers have come to expect great style and fashion, but with performance features built into the sunglass so they can enjoy their favourite activities without having to sacrifice their personal style," said Eric Crane, Owner and Designer at Electric California.
This successful formula of blending fashion and performance has led to enormous growth in the segment. More than 50 brands now cater to the specific optical needs of boardsports consumers. Many are also reporting success beyond the core boardsports arena. "Of course glasses must function in tough conditions such as on snow, water and in the blazing summer sun – and we think our tech has that well covered. We also see a lot of crossover sport interest by boardsports customers these days, so if the sunglasses are suitable for biking, fishing, running and so on, then you are on to a winner," said Neil Slinger at Melon Optics. Damian Phillips, head of communication at POC is on the same page: "We have a range of sunglasses that can be used for cycling, but categorized by activity for instance road, Mountain bike and urban. Many of the frames can be used across activities but we have tuned our Clarity lenses to the precise needs of the activity."
MARKET & PRICE POINTS
Speaking of crossover interest, eyewear from brands with boardsports roots is currently trending hard into the mainstream. Next to style and boardsports cool, the main reason is simple: value! Compared to average price points at optical stores and eyewear boutiques, where sunglasses from of-the-moment brands run anywhere from €250 into the stratosphere, our brands offer attractive features that punch well above their weight in terms of price. "Our main price point for next season is $149 – a price that can't be beaten for the technology behind the quality, colour enhancement and clarity of our Ellume Polarized lenses," said Mike Lewis, Director of Brand Activation & Digital Strategy at Zeal Optics.
In the bigger picture, the main action in boardsports retail crystalizes around €85 for non-polarized models and €150 for polarized lenses. Naturally, each brand plays its own price position with a notable trend for upscale design and lens tech in the entry level. Brands such as Sinner, Melon, and Carve pack on polarized lenses and on-point stylistics below the €59.90 benchmark while actively supporting core athletes. "Carve currently sponsor ranking competitors in surf and snow internationally and this will be a primary POS and marketing focus going forward," said Colin Foy, Product Development Manager at Carve, who currently have hydrophobic lenses in the works.
But remembering the opening statement about the segment's evolution, state-of-the-art technology and on-trend styles also command price points all the way to €300. Asked about the kind of features baked into premium frames, brand manager Paul Bow at Epokhe, with a main price window from $200–$270, said: "hand-polished acetate, scratch-resistant lenses, 100% UVA UVB protection, handcrafted acetate produced from natural cellulose, five- and seven-barrel hinges." Dragon position their H2O Floatable models around $180. D'Blanc eyewear, who collaborate with hip brands such as Amuse Society, set prices at "€119 to €229 for metal and Mazzucchelli acetate frames. All our sunglasses are handmade in Italy."
Regardless of price points, playing the category successfully from a retail perspective mainly boils down to brand selection and product presentation. Here's some advice going into the season: "Take the doors off your eyewear displays! Open cases encourage engagement, engagement equals sales!" said Rich Kaiser, Sun & RX Category Manager at SPY Optic.
THE 3 HOT EYEWEAR TRENDS TO WATCH IN 2018
Here's a snapshot overview of what retailers need to keep an eye on when buying from stock in summer 2018.
Classic California Cool. Watch out for classic round frame shapes in materializations such as sun-kissed tortoiseshell or matted black, fitted with polarized lenses in mellow shades such as brown and rose.
Oversized frames for women. Petite and form-fitting styles still have their place in next year's collections, but women like to make bold statements with generous takes on cat eyes and a new wave of female aviator styles.
Clear frames. Next season's eye-catching designs include a dramatic combination of bold, thick frames with clear, see-through materials. Keep your eyes peeled for clear frames in transparent blue or rose, paired with colour-coordinated lens tints for maximum effect.
FRAME STYLES
Diving into 2018 styles in more detail, let's start with the HOTTEST frame style for men: "We see the key trend in [John] Lennon-style round sunglasses with modern materials and technologies," said Tomas Koudela, Marketing Manager at Horsefeathers. Sunglasses marked by round lenses and a keyhole nosebridge in classic materializations including tortoiseshell will rule collections in 2018, including brands such as Zeal (Windsor model), Bolle (Rooke model), CHPO (McFly model), D'Blanc x VISSLA (Baja23 model), Electric (Nashville model, in black), Horsefeathers (Nomad model), Oakley (Latch Key model), Proof (Wilder model), OTIS (Omar model), VonZipper (Hitsville), Smith (Crusader model), Quiksilver (Jericho model), and Roxy (Ladyshield women's model).
Speaking of women's models, the trending female style for 2018 is all about generously-sized plays on the classic cat eyes formula. The team at D'Blanc is stoked on the "Felicity frame, an upswept Cat Eye with gentle curves and distinct lines for everyday glamour, fitting most faces and retailing for €85." The cat eyes look made famous by style icon Liz Taylor is masterfully brought into the here-and-now by brands such as Roxy (Ragdoll model), Epokhe (generous Poka model), CHPO (Marais model), OTIS (Little Lies), Smith (Caper), Dirty Dog, and Proof (Elmore model).
Next year also marks a return of classic shapes – think aviators and panto styles – updated with technical touches and delicate accents. Sinner and Dirty Dog successfully transform the inherently masculine aviator look into a winning female style accessory via the addition of wire temples, gold coating, and lavish lens tints. On that note, Epokhe kills it with the hand-crafted Denz model; a lightweight aviator frame with hexagonal lenses connected by a snake-patterned nose bridge. "Denz stands for supreme comfort in a refined aesthetic," said Paul at Epokhe. Also get in on this trending combo: tortoiseshell top bars, temples and frame uppers interspersed with thin metal-rimmed lenses at the bottom, exemplified by Oakley (Latch Key model), Dirty Dog (Attic Salt model), Melon (Drifter model).
Naturally, boardsports eyewear needs to be anatomically fitted, styles that are built to shred. Dragon go deep with their H20 models striking a stylish balance between form and function: "From best-in-class performance polarized lenses and the proprietary, lightweight injection moulded frame to the rubber nose pads and temple tips, the H2O Floatable styles are the perfect blend of style and tech. There are currently over 30 different styles of H2O Floatable, so there's something for anyone who wants to enjoy the collection," says Shay Williams, Product Development Specialist. In a year that marks the end of three-time World Champion, Mick Fanning's competitive career, Dragon have added to their H2O Floatable collection, with the release of the Baile MF signature sunglass style, a product that shows how closely Dragon value and work with their athletes, artists and ambassadors throughout the whole development process, from conception to launch.
Oakley continue with their Cross Range Patch model, replete with Plutonite lens material and interchangeable Unobtainium Sport temples and nosepads that increase grip with perspiration to keep sunglasses in place. 2018 performance eyewear highlights include Electric, Cebe (Brecken model), Dirty Dog (Axle Riff model), Horsefeathers (Keaton model), Melon (Halfway model), Smith (Lowdown 2), SPY (Montana and Helm2 models), and Quiksilver (Rekiem model).
Finally, the sleeper trend to watch for 2018 is all about kid-sized sunglasses. As JP Bonnemason, global eyewear product manager at Quiksilver, explains is the "adults best seller with a smaller size to fit the small faces."
FRAME COLOURS AND MATERIALS
As mentioned above, crystal-clear frames are all the rage next year. "Transparent with a coloured lens is also the way to go this season! The Marais and the Oslo models for example," said Johanna Åkerström, Marketing Coordinator at CHPO. While tortoiseshell materializations continue to trend hard across collections, updated with colour splashes and weatherized fades. With that said, black is still the new black in 2018 eyewear collections, with Zeal pointing out "Black Matte, Desert Rose, and Black Tortoise." This brings us straight into materials, which fall into two categories this year: "We see a combination of premium quality, wearable classic styles in acetate alongside active-lifestyle product in nylons and Grilamid," said Scott Lewis, Global Brand Manager at OTIS. SHRED's Italian made NoWeight frames are especially light and aim to prove that performance need not come at the expense of style. "The exterior of our frames provides a clean, streamlined appearance while on the frame's interior sides, we've reduced the material used in areas subject to minimal stress and reinforced target areas for maximum durability."
Retailers need to educate their customers, said Eric Crane at Electric, because "most don't know about materials, and the different performance characteristics of each. While acetate looks nice and has nice finishes, it warps very easily in temperature changes, does not respond well to direct sun and heat, and doesn't retain its shape. Premium mould injected TR90 grilamid is the finest material available for action sport applications, retaining its shape and extremely strong." Most labels rely on injected grilamid while many market their own branded material brands, including Dragon (H20 Floatable), Oakley (O-Matter) and Smith (Evolve).
Primarily known for their wood frames, Proof eyewear has branched out. "We are trying to educate our consumer that we're not a wood sunglass company but a sustainable eyewear company with ranges in wood, cotton-based acetates and recycled aluminium," said Proof CEO Tanner Dame. Recycling and sustainable are key concepts in next year's collections: Smith is implementing proprietary Evolve eco-friendly material, Zeal relies on plant-based Z-Resin. "This material replaces traditional petroleum-based plastics in our manufacturing process and significantly reduces the amount of CO2 produced," said Mike Lewis at Zeal. OTIS is, "close to being the first 360-degree recyclable eyewear brand because we have already eliminated the use of petroleum based plastics (polycarbonate) in our lenses."
LENS TECH
Full UV protection and polarization have become the status quo in the mid-price segment and have even trickled down into entry-level collections (see Pricing). "Focusing on high protection and wear-ability. We produce all lenses with protection against UVA, UVB & UVC to ensure we meet all sun protection needs," said Tom Lazarus, Operations Manager at Dirty Dog. Maintaining their innovative edge, boardsports eyewear labels introduce updated lens technologies in 2018 collections.
For next season, VonZipper "will continue to boost and expand our new patented technology called Wild Life Lenses which will create an all new visual experience by selectively absorbing light in the area were the eye is more sensitive, creating an energy boost as well as a higher comfort in terms of comfort and clarity." SPY is building on the success of their "detail- and mood-boosting Happy Lens 6-base polycarbonate ARC® lenses providing 100% UV protection." Dragon will "utilize a number of different base curvatures for both form and function, from 4-base to 8-base and our Voodoo lens tech, which is a multi-base wrap." Horsefeathers glasses are equipped with high-quality TAC polarised lenses with 100% UV protection.
Smith is bullish on "ChromaPop polarized lenses that provide the highest level of enhanced colour and clarity," paired with Hydroleophobic lens coatings and glare-eliminating properties. Zeal is bringing eco-tech into lenses: "Ellume Polarized is the world's first lens using a plant-based bonding agent, thus replacing the petroleum-based bonder." Meanwhile, OTIS will stick to their guns: "We have used naturally-sourced and recyclable mineral glass in every style we have ever made, since we began production in 2000. Mineral glass remains our focus as it is by far the most scratch-resistant lens material available." POC relies on ZEISS in their specifically designed Clarity lenses for precision optics and, "unique, highly tuned and specific base tints, which provide enhanced contrast and light." Quiksilver and Roxy also trust ZEISS for "100% UV protection and excellent scratch resistance without compromising clarity or resolution."
LENS TINTS
When it comes to tying it all together into a complete look, lens tint can be the make or break of a stylish pair of shades. Next season's hot trends include gold lens tints for men and rose for women. With that said, SPY Optics is working on a stunner: "Look for Happy Rose to hit the market in the fall of 2018." At CHPO, it's all about adding some warmth: "Bright colours are always right for the spring/summer season. We're going for pink, turquoise and gold tones but also a lot of transparent." Looking ahead, VonZipper will also implement colourful shades while pointing out another major seller: "For 2019 we expect to bring some new colours, either in terms of Chromes, like the Blues and the Pinks, but also playing with gradients that are clearly a market trend." Buyers should watch out for gradient lenses across major collections, together with an uptick in greens and browns.
FUTURE TECH
Asked about the technologies shaping the future of the boardsports eyewear segment, brands reported mixed assessments. Basically, don't expect the kind of Internet-connectivity and Augmented Reality (AR) functionality currently finding its way into snow goggles making the leap into sunglasses any time soon. But also know that analysts expect augmented reality to become a major market, like, really soon: More than 100 million consumers will be conducting their shopping assisted by AR technology by the year 2020 (ComScore) and data glasses are already rumoured as potential smartphone killers – but that's speculation. What's for certain is that Smith is about to launch the Lowdown Focus sunglasses in Europe, "the first brain-sensing eyewear that gives the user real-time feedback on cognitive training for better focus and concentration." Whether or not they will make wearers shred harder and go boldly where no one has shredded before remains to be seen. But looking at this season's trends, the future in boardsports eyewear looks pretty bright.
2018 EYEWEAR HIGHLIGHTS
Classic California cool
Cat eye styles (women)
Round keylock frames (men)
Eco materials
Clear frames
Gold tints and accents
Anti-glare lens coatings
Performance RX models
SLEEPER TREND: Kids frames