Nitro Bindings FW17/18 Preview
CATEGORY: BINDINGS
BRAND: NITRO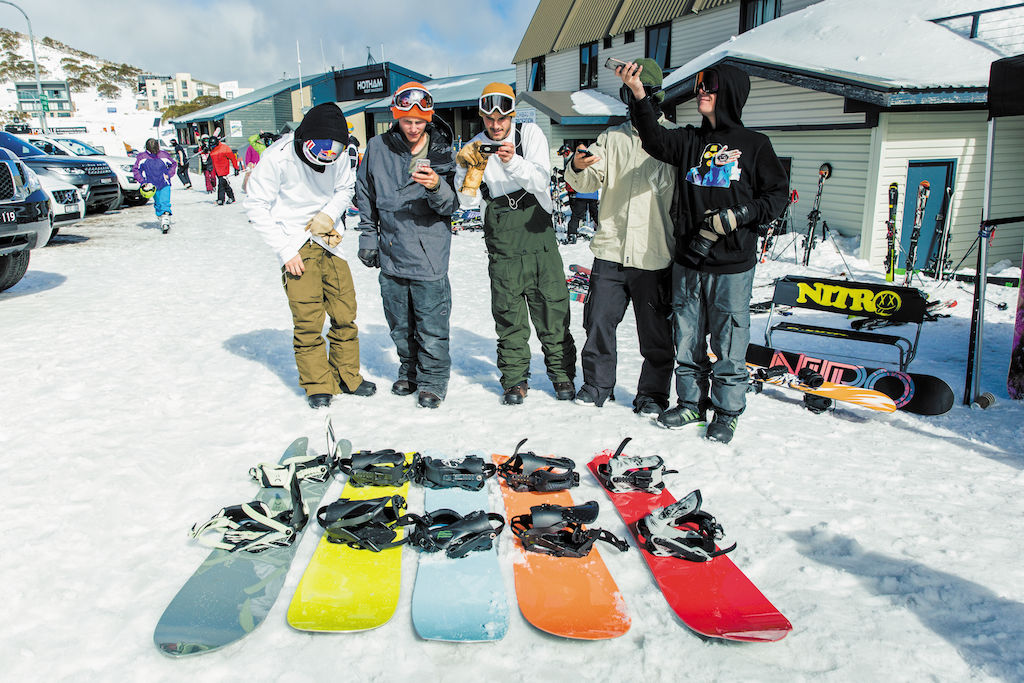 What are the most important products of your 17/18 line, and why? Please tell us about them, and what makes them the highlights.
The new Phantom Carver: a binding built on the Phantom platform for the rider who loves to ride on edge. The combination of canting and a 4mm heel rise let you power your heel side edge like no other. A new Lock-Down ankle strap and carbon reinforced highback turn up the bindings response and precision for ultimate control. In combination with dual air dampening and cable ratchets and connectors, the Phantom Carver becomes the most responsive yet comfortable binding in the line.
The new Rambler marks the entry into 3-piece bindings. You can set your stance, adjust your toe/heel position and customize your fit like only a binding with adjustable heelcup can offer. The Ramble also offers an asymmetric highback, 3° base canting and cable toe connectors, all at a price point below 200€.
The market is asking for more board feel at the same time as effective cushioning. How are you hitting the sweet spot?
Nitro's AIR dampening technology provides a stable platform while cruising, but delivers maximum shock absorption during hard landings. To optimize board feel and control, we developed the mini disk and minimized the bindings impact on the board flex and ride. Since we develop boards and bindings under the same roof, we can dial in the boards core profile and flex pattern for a seamless interface with binding, boot and rider.
Which new materials are you using in your bindings?
For 2017-18 we partnered with VIBRAM®'s R&D crew to enhance Nitro's "BEST FIT" toe-strap with VIBRAM proprietary rubber compound. The strap adapts to any boots toe box shape while the rubber keeps the strap in place and keeps it from slipping down, no matter how hard you stomp your landing, whether it's wet or damn cold. 
Please tell us about the dominant colour themes for next year's bindings?
We have partnered with Artists like Ben Tour on the TEAM Binding and Jesse Williams on the ZERO VICES colorway. There is a line of black bindings called BLACK OUT on almost every model in the line. All black with a deep matt finish …simple and bad ass.
Prices/margin: Where is your brand going? Higher? Lower?
We keep our focus on two topics. Firstly, not every rider can afford a binding for over 200 bucks, so the line has to cater to every rider and market.
Secondly, it is our ambition to offer key technologies not only at the very high-end but to make sure we can make key improvements in binding technologies available at lower price points. You can find AIR dampening, base canting, cable connectors or metal buckles on the lowest price points in our line.
Any new ideas in buckles, straps, highbacks, bases (or baseless)?
Together with VIBRAM®, known for high performance rubber outsoles, we developed a toe strap that combines the shape and feel of our BEST FIT strap concept with the sticky rubber of VIBRAM® to make sure your strap stays in place. You will find the ÜBER GRIP toe strap on the MACHINE (mns) and POISON (wns) binding.
The MICRO DRIVE sets another industry-first by NITRO. The new split ratchet system features twice as many clicks per stroke while allowing you to fine tune your strap tension with the precision of a swiss watch. When conventional buckles go from loose to end in just one click, MICRO DRIVE buckles with their half incremental adjustment will get you the extra click you need and the fine adjustment you wish.
Our straps are now segmented into the PERFECT FIT line with a 35shore A hardness for longevity and fit. The PREMIUM COMFORT line of straps feature a high-class, hot molded foam with a higher response rating. The PREMIUM HOLD and LOCK-DOWN straps with their fibreglass reinforcements delivery maximum response while being comfortable due to the optimized shape and fit.
It's important the binding fits the snowboard boot correctly. What do you do to make sure the fit is OK?
We benefit from having all hardgoods developed under one roof and by the same team. Nitro boots and bindings are dialed to match up not only in terms of fit, but also in the way they interact during riding. The way a toe strap adapts to the front end of a boot to hold you down without any pressure points, a heel cup fits into the lower highback for zero heel lift, a boot loads up the top end of the highback without biting into your calf, all this will work best if it's truly co-developed …you know the 1+1=3 thing, right?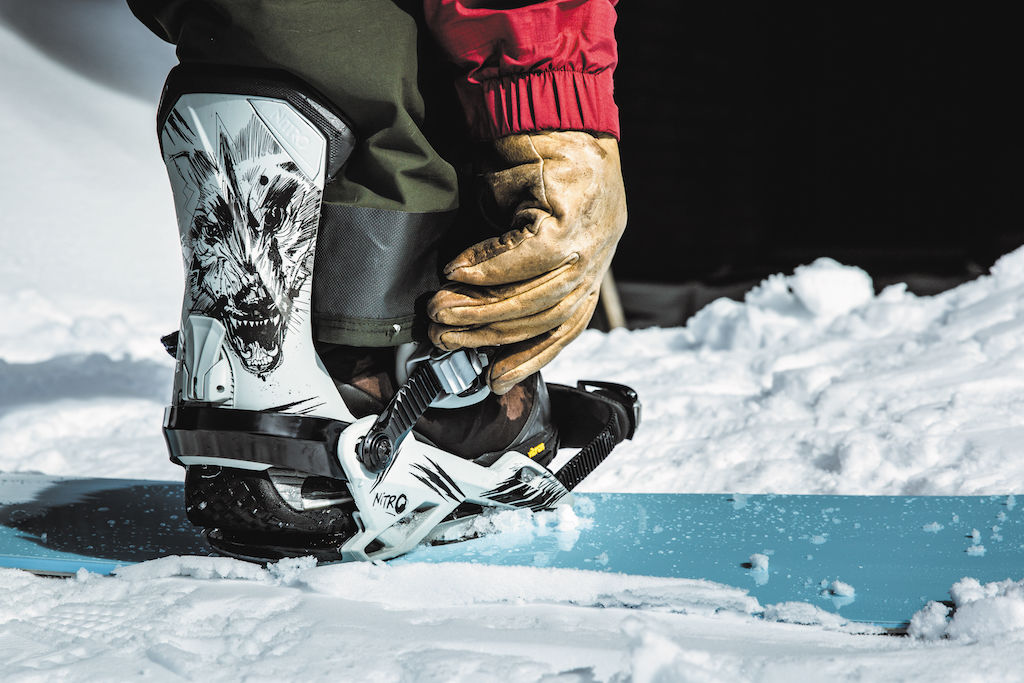 Which factory do you use for production? Any factors other than cost that led this decision?
We built a long-term relationship with a Taiwanese, family owned and operated business, producing sporting goods for over 30 years. The Asian world of manufacturing offers a high-end level of product while being cost competitive. Your iphone and carbon highend bike are crafted just around the corner from our factory. We know the people and families working on our products, the local suppliers as well as our global partners for engineered polymers, board edges or running bases.
Doing a splitboard-specific binding next year?
No.
Finally, why should shops & consumers buy your bindings over the competitors'?
For over 25 years, Nitro has been pioneering the sport and building products that set the standard, like 3-piece bindings with adjustable heelcups to customize your fit and position on the board, like cable ratchets and connectors, like the mini disk or air dampening. Nitro supports a strong team of riders worldwide, ambassadors to our brand and our sport, testing our product every day of the year and helping to make it better every season. As a brand, Nitro promotes the fun aspects of our sport and fuels everyone's passion and longing to just go out and ride.
We have supported shops and riders and are respected for our service and commitment. These are all things that matter and are reflected in the way we build and present our products.