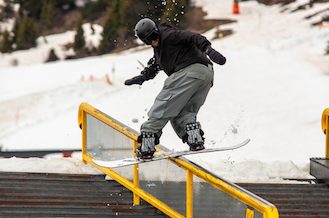 Rome Bindings 2023/24 Preview
Retail Buyers Guide: Bindings 2023/24 Retail Buyer's Guide
Brand: Rome
Interviewee: Matt Stillman , Team & Marketing manager
How would you describe the current state of the snowboard market? What big developments, changes, challenges, and/or opportunities are you seeing and how is your brand navigating them?
The current state of the snowboard market is certainly a curious one, global uncertainty and economic challenges loom around every corner but the optimism within the industry remains strong. Coming out of two strong years of hardgoods growth we are excited to hear optimistic early season reports from retailers and reps alike. The challenge from a line management perspective is trying to find the sweet spot of new products, carryovers and incremental tiered tech updates. 
As always clear lines of communications between the retailers, reps and distributors is priority of ours, working to support players in this ecosystem starts is key. 
Everyone has been affected by raw materials and shipping price increases and transport issues. Have you had to make any significant changes with regard to manufacturing, sourcing, or logistics? Are there any examples you can share of how your business pivoted effectively? Any positive developments with regard to these issues and the changes you've made?
As it stands, we have not experienced any new major hurdles in our manufacturing, sourcing or logistic realms. Earlier order deadlines allow for earlier PO's which all contribute to earlier ship dates. 
After two years of heavy carry over in the industry and more of a return to normalcy last season, what're your overall sales and production/inventory strategy for 23/24?
As we look at the 23/24 binding collection, our line reflects a traditional balance of new models, while updating classics with an expasion our existing line of industry leading binding technologies. 
Do you anticipate any shifts in the ratio of e-commerce sales vs. brick-and-mortar sales now that most Covid-19 restrictions are gone?
As the world returns to a new normal, we anticipate a continued balance of ECom and physical retail.
Does your brand have any new developments concerning sustainability and/or how you are positioning any environmental messaging?
We are working to reduce the amount of plastic packaging in our binding boxes. 
Are you introducing any new innovations in buckles, straps, highbacks, bases baseplates, heelcups, etc.?
For the 23/24 season we are excited to release two new models, the Trace and the Hydra. Both are built on our new HeelWrap platform, which features an aluminium heelhoop with two points of attachment to a nylon baseplate. Built for fool-proof simplicity and a supportive ride-anything feel, the two points of connectivity to the baseplate provide chatter absorption while still complimenting the overall riding feel of the bindings. 
We are also excited to unveil the next chapter in our legendary AuxTech® powered ankle straps. New for the 23/24 season we are proud to introduce the UltraFlex Pro and UltraFlex ankle straps, both feature a 3D open edge, designed for new levels of pressure distribution and dynamic responsiveness. 
While a traditional ankle strap has a closed edge, these straps feature a 3D open edge which utilized an auxetic pattern, this allows for a more even distribution of pressure without any pressure points on the edge of the strap. The UltraFlex Pro is built to be the more responsive of the two with an overmolded Hytrel spin to provide a locked-in hold with a hyper reactive feel. The UltraFlex ankle strap is the more tweakable option, with a one-piece injected design for a supportive yet plush feel that freestyle riding craves. 
Are you using any new materials in your bindings for 23/24? If so, what, and why? 
We continue to use premium materials like DuraCush in our SubBase pads and footbeds. Polystrand in the highbacks on the Black Label as well as carbon in the Cleaver binding's highbacks and baseplates. 
Any quick entry bindings in your collection for 23/24? Do you see that as the future of snowboard bindings or just as a functional alternative?
It will be curious to see the future of quick entry binding continue to evolve. Any developments that make snowboarding easier and more accessible is undoubtably good for snowboarding. Currently we are evaluating all options and keeping open minds. 
Any new design or pattern approaches in your 23/24 gear? Any collabs on the line?
Besides making the most customizable bindings in the game, we also pride ourselves on creating really well cross merchable bindings and boards. This year is no different and our Katana family neatly matches with many models with clear white and black branding and colorways that share art from the Ravine. The 390 Boss features a clear merch with the Artifact colorway as well as the women's Guild and the Heist and Hype boards.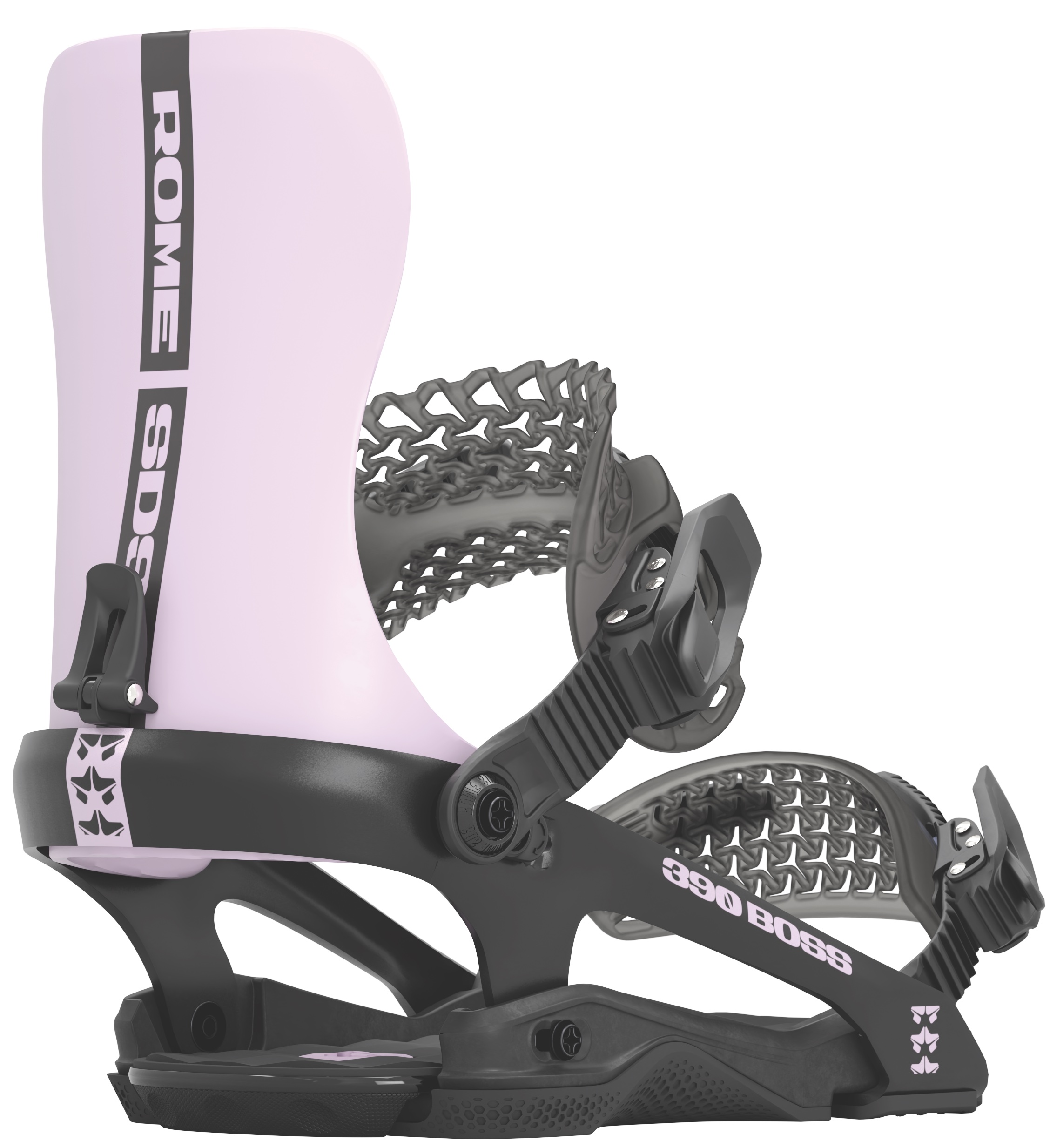 Pricewise, which area of the market do you cater to? What developments are you seeing with regard to product pricing? 
Having options for every price point and every rider has always been a priority in our binding line. We continue to see great success with the Katana binding and its price point as a great indicator of the market understanding our unique value propositions in this space.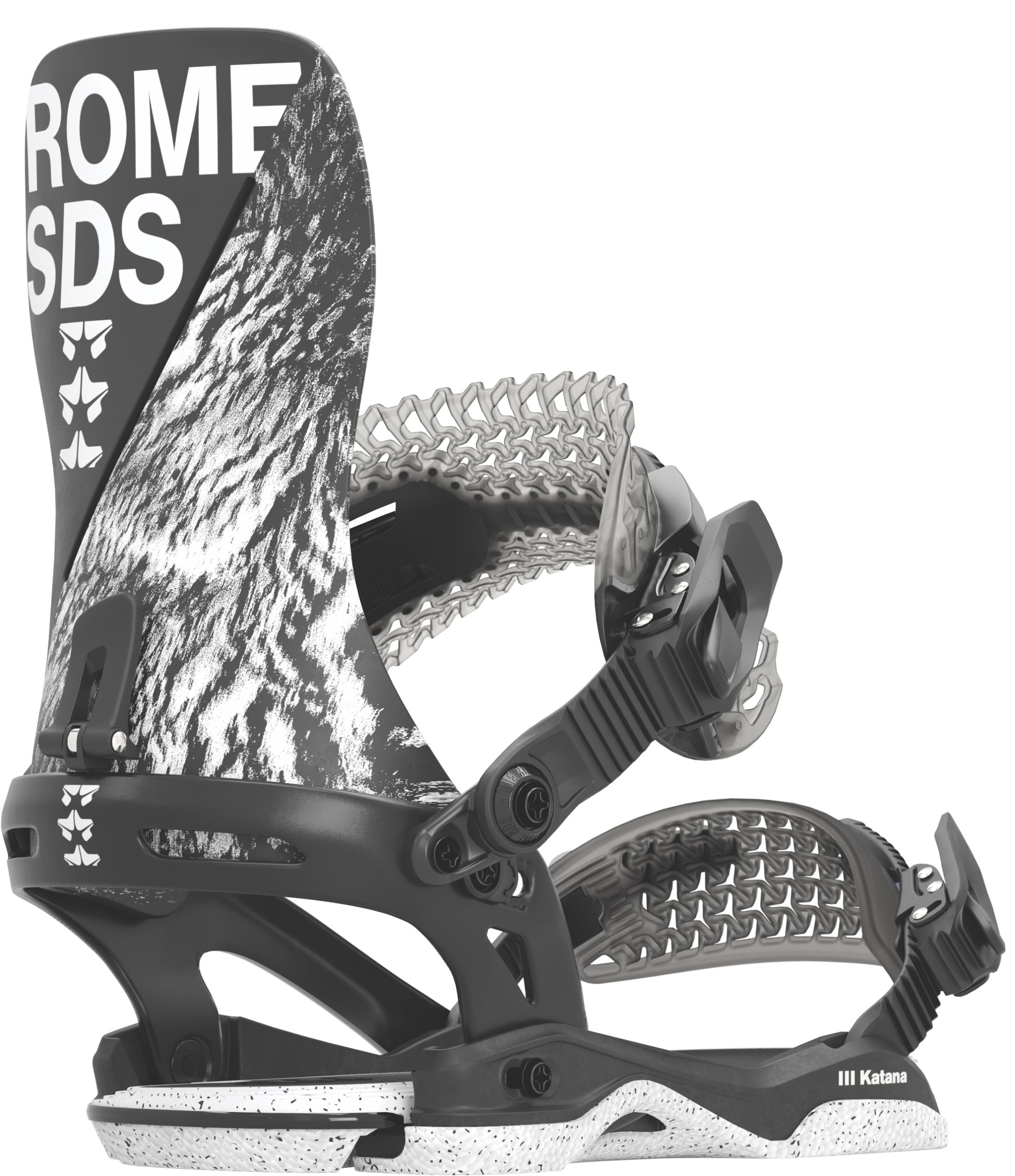 What are your top product marketing stories for next season?
For the 23/24 binding collection our key stories are the new Trace and Hydra on the new HeelWrap platform. This new platform allows us to offer incredibly advanced binding technology at a really retail friendly price. 
We also will put a lot of energy behind the new UltraFlex Pro and UltraFlex ankle straps as we continue to push the envelope on connected comfort and responsive, locked-in hold.