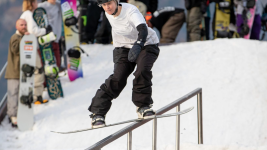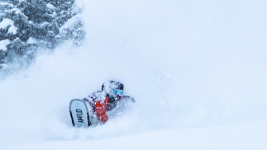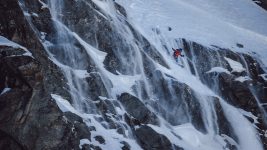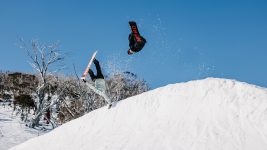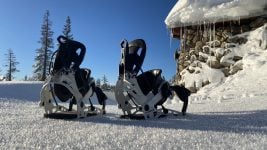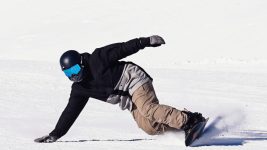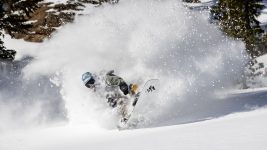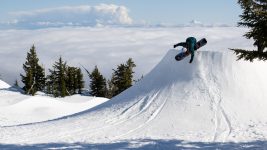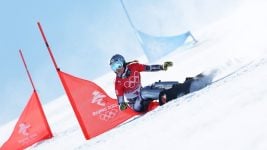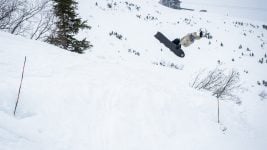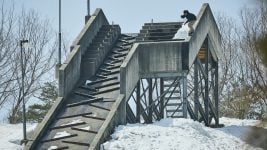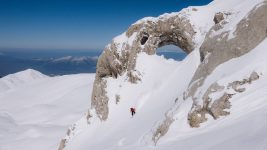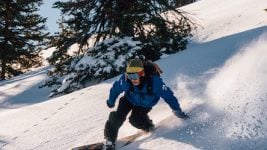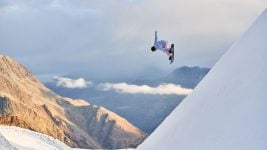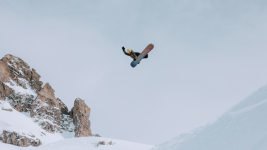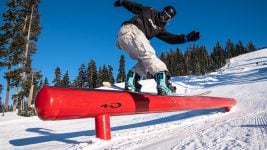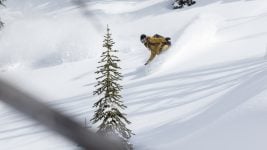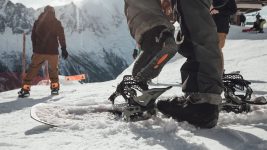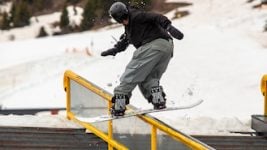 Bindings 2023/24 Retail Buyer's Guide
Snowboarding wouldn't be what it is today without THE interface. It's the only purely mechanical piece of a set up yet it always deserves more attention than customers usually give it. Despite Covid side effects, the economy, power shortages, raw material costs, and shipping rates, brands are giving all they've got to engineer and produce the perfect "binders" and then seduce riders with them. Therefore, let's see what the next season will bring us while we wait for the snow to cover the highest and coldest parts of Europe. Ladies and gents, welcome to next winter's Snowboard Bindings 23/24 Retail Buyer's Guide, brought to you by Matthieu Perez.
Given the current landscape, every brand has a strong perspective about what's in store. Head Marketing Manager, Katarina Acham sees a V-shaped recovery in the main markets. Consequently, the brand is staying the course with its current business model. 
For other brands, the past few years have led to significant changes. At Arbor, Eddie Wall explains that "Covid also presented challenges with material, supply chains, increased costs, and congested ports. Actions we took were to move up our timelines and add substantial lead times to our planning to account for the delays. This resulted in, for the most part, on time deliveries and contributed to our growth." 
For many brands, such as NOW, opportunities showed up. JF Pelchat explains, "We've adjusted to a better development/production schedule with earlier pre–book dates and earlier POs sent to the factories. I think that our success is because we are able to adapt, react, and turn things around rapidly." And Amplid's guru, Peter Bauer, reveals that "from an Amplid point of view we have been going through a very good growth during the past 3 years." Banger.
Brands have, in turn, worked to ensure that the changes they've made are translating into their sales channels and to their partners in order to protect them and ensure everyone overcomes struggles. While Nitro had to increase retail prices, it avoided any mid-season price adjustments or transportation surcharges for their distributors and shops. Dominik Fleissner confirms, "As a brand, we felt we must take responsibility to protect our sales channels and absorb most of these additional charges."
Naturally, adapting and being reactive was the way to go for Karakoram who reinvested into a more local approach this year, helping nearby suppliers, controlling production, and staying away from global shipping challenges by building a new production line for their Continuum bindings. Kyle HansenKahn asserts, "We're trying to focus on our core competencies through all that: designing innovative new gear that we enjoy riding on, and building it ourselves here in the new HQ, North Bend, Washington." 
Timelines play an important role as well. And some brands, such as Fix, have secured earlier shipping for their retailers. Fix is producing a lot more binding orders outside of the typical production cycles. Owner Jason Broz comments, "We're getting big orders six months earlier than normal because the customers can't afford to be at the mercy of forces that they can't control like shipping issues. This is super smart and we don't see that changing moving into 2023."
Flux, the binding brand out of Japan, has been pursuing strategies to match the needs of each region, including Europe. Kyosuke Ogata offers, "We would like to strengthen our communication as a Japanese brand and secure a unique position in the market."
RETAIL MY LOVE!
Carry-over was a major topic last year and remains a sensitive subject full of pros and cons. It's emerged as a useful tool in order to clear inventory, support retailers, and potentially minimize short-term transportation challenges. Rossignol anticipates carrying over 40% of the 22/23 line to 23/24 if early season sales are not significantly different from last season. Drake is more or less adopting the same strategy. Davide Smania argues that "it is not easy to be so optimistic considering the economic situation. We are worried the energy cost increases will affect the budget for tickets and gears. For this reason, part of the collection is carryover, but we refreshed the mid-high end models with a brand-newcomponent." Nidecker will carry over where it makes sense while adding some new products to mix it up. For the brand, 23/24 will see more SuperMatic easy entry binding systems, two extra colourways, and the addition of the XL-size. Roxy's binding line has had some carry over colorways in the past, but for 23/24 the only model that will be a carryover is its Poppy package model for youth. 
Yet not every brand is carrying over models. Seth Lightcap of Jones explains, "We are significantly expanding our binding line for 23/24 with the addition of a new women's biding collection and a youth binding. We will produce more bindings than ever in 23/24. None of our bindings in 23/24 are carry over from 22/23. Every model has been upgraded." Balls to the wall!
And for some brands, deciding whether or not to carry over inventory is not just about sales, but also about their philosophy as a brand. Jim Linnberg at Ride claims, "Carryover is boring. We do it sometimes, but we like making new and exciting stuff. Our overall strategy, for sure, is to make really good stuff that people want then sell it all." Sell out, not close out!
Brands seem to unanimously agree that physical retailers are the backbone of our industry. But what is the balance with E-comm post-Covid? According to Matt Stillman at Rome, as the world returns to a new normal, the brand anticipates a continued balance of Ecomm and physical retail. When it comes to production/inventory strategy, Rossignol is prioritizing flexibility with brick-and-mortar stores while making sure its products are available online while also ensuring that the digital customer experience is more at stake. For the release season of the SuperMatic, Nidecker prioritized brick and mortar over e-commerce to support the roots of the sport. Jason Broz at Fix explains the E-comm growth very explicitly, "People used e-commerce as a tool to get the things that they wanted because the stores were empty due to the logistics mess and surging demand. Now that there's balance again, people want that experience of buying from a shop."

And according to HansenKahn at Karakoram, brands that have strong design, tech stories, and communication behind every product will give on-floor staff plenty to educate customers about. 

SUSTAIN IT BABY!
There are different ways to implement a sustainable approach for binding brands–and whether they manufacture their products themselves or rely on a partner, everyone is pushing the envelope to do the best they can! Brands like Now, Flow, and Rossignol are rethinking their packaging through a variety of means, including shipping bindings in recycled cardboard boxes that have no coatings, using water-based single-color ink for prints, removing all single-use plastic bags from binding boxes, adding more bindings to their master cartons. Brands are pushing themselves to look for more sustainable practices and finding ways to recycle or upcycle their products. Fix has an end-of-product-life buy-back program. The customer ships the bindings back to Fix and the brand disassembles and recycles each component properly. The customer, in turn, gets a discount code for the brand's online store to purchase a new pair of bindings. 
Others, like Arbor and K2, developed parts with new, less impactful materials, such as sugarcane and castor beans. This is the first sustainable initiative for Arbor's bindings and the brand's most important story for 23/24. K2's goal is to reduce its emissions by 50% by 2030 and to be carbon neutral by 2050. These brands are on their way to being proud leaders in sustainably sourced binding materials! Local production plays an important role for Clew in its ability to reduce its impact. The brand produces its bindings in Germany, which shortens delivery distances to its retailers and customers in Europe. Everyone continues to evolve as they work to do their best. 
QUICK ENTRY?
Quick-entry bindings are an increasingly hot topic and brands eagerly point out both the pros and cons. We'll start with the cons . . . and a solid joke from Linnberg at Ride, "Strap ons not step ons…but seriously, you need to bend over to get out of all of the systems out there. So, like, what's the point, you have to bend over less? I mean if you are bending over to get out anyway, why not just bend over to strap in?" Jokes aside, there are numerous types of quick-entry binding systems on the market, including dual entry, rear entry, and step-on designs. SP has been doing the Fastec quick-entry for 15 years. According to Robert Longin, it is "the future in comfort and performance for all types of boots." F2 has already been using Fastec in its product range for quite some time to round out its product range. Bent Metal Binding Works (BMBW) and Gnu believe their Speed-In line bindings featuring Fastec Technology cover all the performance requirements and features customers will want on speed entry models. "We currently see both traditional and speed entry systems being valued by substantial parts of the market and will adapt to wherever the market goes," states Paul Ferrel, BMBW's product manager. 
K2 will still focus on its Clicker x HB bindings and continue developing them. "We see big potential in the market and will keep trying to convince people to take the convenient way," explains Sebi Schmitz, marketing coordinator at K2 Europe.
Let's not forget Flow, who is basically the inventor and market-leader of the modern-day easy-in easy-out binding solution. Lucien Vink, design and product manager, asserts, "Our Speed-Entry system has the perfect mix of convenience, comfort, and performance to suit everybody's needs."
Brands are meeting the growing demand for quick-entry bindings through partnerships, as well as ramping up production of their in-house designs. According to Nitro's Dominik Fleissner, the brand's partnership with Burton around the Step On system has gleaned great interest and is a viable alternative for those looking for a convenience-driven binding design. Following in these "steps," Kyosuke Ogata proudly announces, "In collaboration with Burton, Flux is launching a Step On® binding in order to respond to the diversifying needs of users." Clew, the German quick-entry binding brand will significantly increase its production, as demand has increased significantly in the last two seasons. 
Lucien Vink, product manager at Nidecker, states, "The SuperMatic is the future of quick-entry bindings, and I think it will be the future of bindings in general for 80% of the snowboarders out there.We know there will always be a core of die-hard conventional binding riders and loyalists to other quick-entry systems, but for the majority of the snowboarders out there, the SuperMatic just makes sense." Now also agrees. According to Pelchat, for Now "speed entry [models] are not on the cards for 23/24, but, yes, there is a growing market out there, especially after seeing the success of the NDK Supermatic." 
Brands are both fueling and carefully watching the evolution of the quick-entry market. Matt Stillman at Rome notes, "It will be curious to see the future of quick-entry bindings continue to evolve. Any developments that make snowboarding easier and more accessible are undoubtedly good for snowboarding. Currently, we are evaluating all options and keeping open minds." Interesting indeed.
WHAT'S IN VOGUE?
Brands are also driving innovation through their use of new materials and fresh designs. Throughout its collection, Amplid is using a new, lighter nylon that contains carbon fibres. "Light, responsive, simple, and durable – these are the key maxims we have been striving for!" hammers Peter Bauer. These reinforcing carbon fibres allow the nylon to be less dense, and therefore much lighter than standard nylon. F2 will be using a new recycled plastic that is 20% fiberglass. Nitro is introducing an all-new Phantom binding platform, which is a design-build around Nitro's unique AirDampeningconcept. Rome offers the new HeelWrap platform, which features an aluminum heelhoop with two points of attachment to a nylon baseplate that provides chatter-absorption while still complementing the overall feel of the bindings. 
Drake has a new toe strap that is double-injected. It features a minimal design and wraps the toe of the boot thanks to its adaptive shape. Head offers its new Suspension Straps technology. It is a relatively soft, molded TPU that is now used on entry price point models. It's light in weight and adds comfort while supporting the boot in the binding. Rome is proud to introduce the UltraFlex Pro and UltraFlexankle straps. Both feature a 3D open-edge using an auxetic pattern that is designed to improve pressure distribution and dynamic responsiveness. 
Now conducted a major overhaul of its line, developing two new ankle straps, four highbacks, a toe strap, and new mounting hardware. The brand also streamlined the collection so it is more coherent, easier to understand, and hopefully easier to sell. For Jones, 23/24 will be the debut of our two new women's bindings and a youth binding. Lightcap explains, "We are excited to now produce high performance bindings for riders of all sizes and identities that are designed to work perfectly with our boards."
Bataleon will introduce a new price point binding as well as a new women's binding. According to Ferrel, "Bent Metal Binding Works is a tool to get people on the snow, to help them escape whatever challenges they may have, and bring more smiles to people's faces." Therefore, BMBW continues to work with multi-talented rider-artists like Jamie Lynn from Lib Tech, Forest Bailey from GNU, and Sean Genovese of Dinosaurs Will Die to create special bindings with depth and a variety of styles for core riders while also broadening the brand's appeal and creating interest for all riders. New this year is an extra clean all-black model colorway inspired by GNU rider Blake Paul. Roxy is focused on developing a board and binding collection that merchandises with the Roxy outerwear line and meets the needs of the Roxy athletes and consumers.
Last but not least, Union's 23/24 binding collection is focused on Union's #1 selling binding – The Force. Riley Goodwin, Global Marketing Manager, announces, "The first generation of Force was originally launched in 2004 and is the binding that put Union on the map. The second generation of Force was born in 2013 and has been the most trusted binding in snowboarding for close to a decade. For the 23/24 collection, the Force has been fully redesigned while still paying homage to the model's 20 year history. The next generation of Force has arrived and is ready to push the best riders on earth to new heights." Happy riding guys and cheers to a successful winter this year and beyond! May your bindings only tweak and never break.