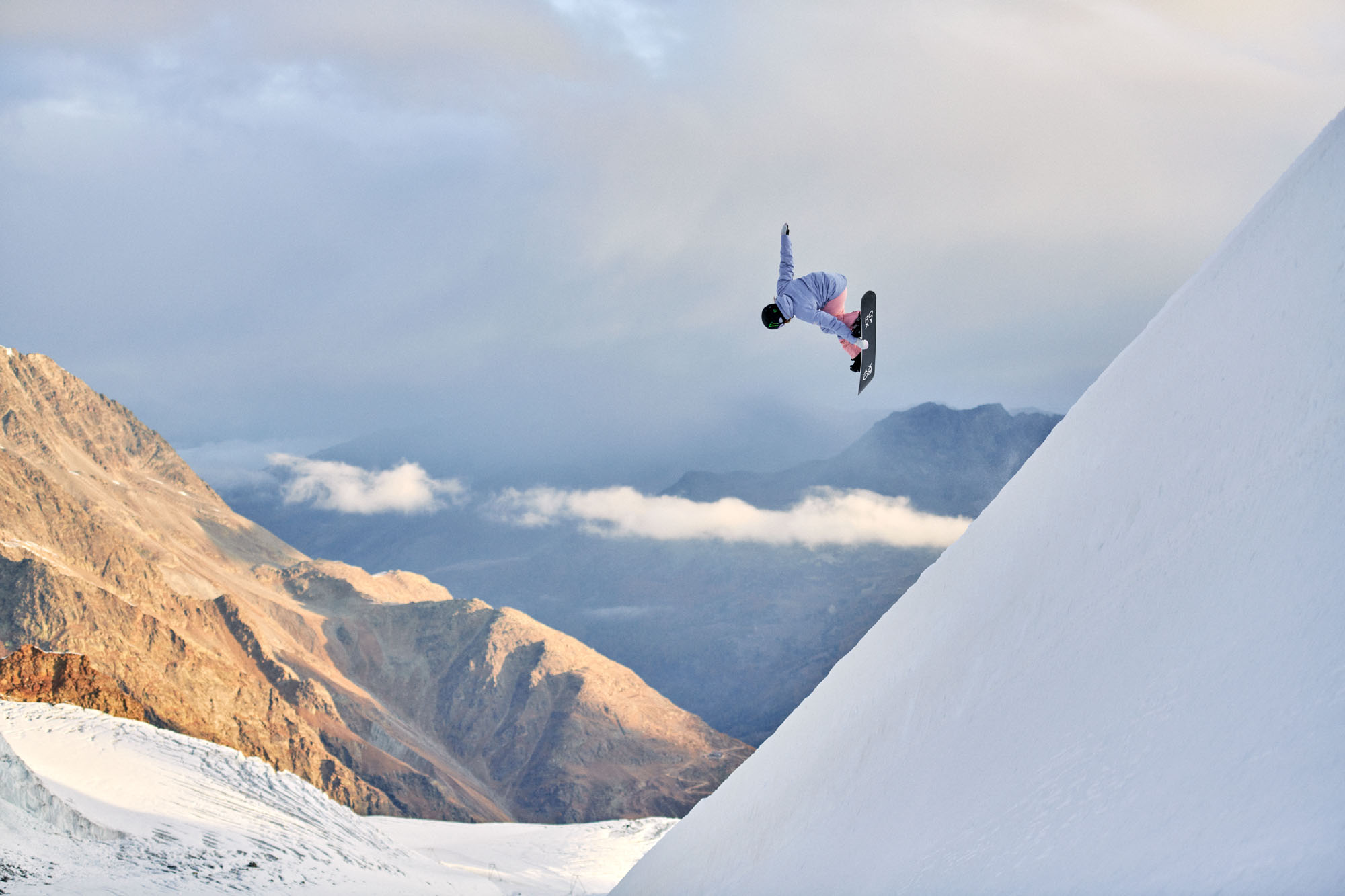 Roxy Bindings 2023/24 Preview
Retail Buyers Guide: Bindings 2023/24 Retail Buyer's Guide
Brand: ROXY
Interviewee: Barrett Christy Cummins / Mervin Mfg women's product and marketing director
How would you describe the current state of the snowboard market? What big developments, changes, challenges, and/or opportunities are you seeing and how is your brand navigating them?
The current snowboard market continues to grow, with people having shifted their priorities to include more outdoor adventures in their lifestyles. Roxy is the first action sports brand exclusively dedicated to women, and at Mervin Mfg we design and produce the Roxy snowboard and bindings hard goods line. We are focused on a product that supports increased participation and accessibility to snowboarding with snowboards and bindings that meet the needs of everyone from beginners to enthusiasts to the best riders in the world. We have developed a binding line that is affordable and comfortable, and complementary to the full Roxy hard goods and outerwear collection. 
Everyone has been affected by raw materials and shipping price increases and transport issues. Have you had to make any significant changes with regard to manufacturing, sourcing, or logistics? Are there any examples you can share of how your business pivoted effectively? Any positive developments with regard to these issues and the changes you've made?
For Roxy bindings, we have been working with the same supply chain since its launch. We are able to leverage our deep understanding and experience from working together across multiple brands for continued success. 
After two years of heavy carryover in the industry and more of a return to normalcy last season, what're your overall sales and production/inventory strategy for 23/24?
The Roxy binding line has had some carry over colorways in the past, but for 23/24 the only model that will be a carryover is our Poppy package model for youth. This is sold as a board/binding combo for 2 seasons at a time. 
Do you anticipate any shifts in the ratio of e-commerce sales vs. brick-and-mortar sales now that most Covid-19 restrictions are gone?
Mervin remains committed to our valued specialty retailer partners. Our most successful dealers have a multi-channel strategy, using their websites as a backstop to their physical stores. As the #1 premium supplier in the category, it's important to us that we're represented fairly across all our customers' channels, so unnecessary discounting is discouraged. We have the industry's best MAP policy (where enforceable) and we never go off price on our own websites, where our strategy is to be the most expensive place on the internet you can buy our products. We hold ourselves to the highest standard, to drive sell-through and margin dollars at retail. It's a symbiotic relationship where Mervin and our partners see the benefit of creating value for our brands.   … Maxx Von Marbod, Mervin Sales Director. 
Does your brand have any new developments concerning sustainability and/or how you are positioning any environmental messaging? Are you introducing any new innovations in buckles, straps, highbacks, bases baseplates, heel cups, etc.?
We have brought back our ROXY Rock-it Dash model, our easy entry/exit system for comfort and convenience without sacrificing performance. This binding provides adjustability and stability with premium components while giving riders an easy entry system to ride more and ratchet less. Rock-it Dash is the ultimate speed and convenience experience! The Viva binding is getting a new mobility dual band ankle strap to give it increased mobility and comfort. The Lola is getting an ankle strap upgrade too with a more responsive performance dual band strap.
Are you using any new materials in your bindings for 23/24? If so, what, and why? Any quick-entry bindings in your collection for 23/24? Do you see that as the future of snowboard bindings or just as a functional alternative?
See the answer re. innovations!
Does any new design or pattern approach in your 23/24 gear? Are any collabs on the line?
The Roxy binding line is merchandised with the Roxy winter outerwear collection with a focus on style, femininity and performance. The Viva and Lola feature fun color combos as perfect pairings with the full Roxy hard goods line. The Rock-it Dash is a neutral colorway and an easy choice for anyone wanting lightweight simplicity with speed-in technology.
Pricewise, which area of the market do you cater to? What developments are you seeing with regards to product pricing? 
Roxy bindings are landing in the lower to mid-cost, affordable price points. Our collection is inspired by Roxy's invitation for everyone to join the party and make waves, move mountains. We have developed a binding line that is affordable and comfortable, and complementary to the full Roxy hard goods and outerwear collection. 
What are your top product marketing stories for next season?
For Roxy hardgoods, our focus is on developing a board and binding collection that merchandises with the Roxy outerwear line and meets the needs of the Roxy athletes and consumers. Roxy global develops the marketing stories and we work with their design, marketing, and athlete teams to ensure the product line is consistent with the brand.
Best Sellers/Hero/Key products
VIVA:
The Roxy Viva is the perfect pairing for any of our Roxy all-mountain boards. With comfort in mind, the Viva features a medium-soft flex, a new cored dual-band ankle strap, full eva padded highback with tool-less forward lean adjustability, and foam pads at the toe and heel to absorb shock and vibration. Lightweight components include cored highback with EVA padding and a unique baseplate with open side panels for a more forgiving flex and easy movement.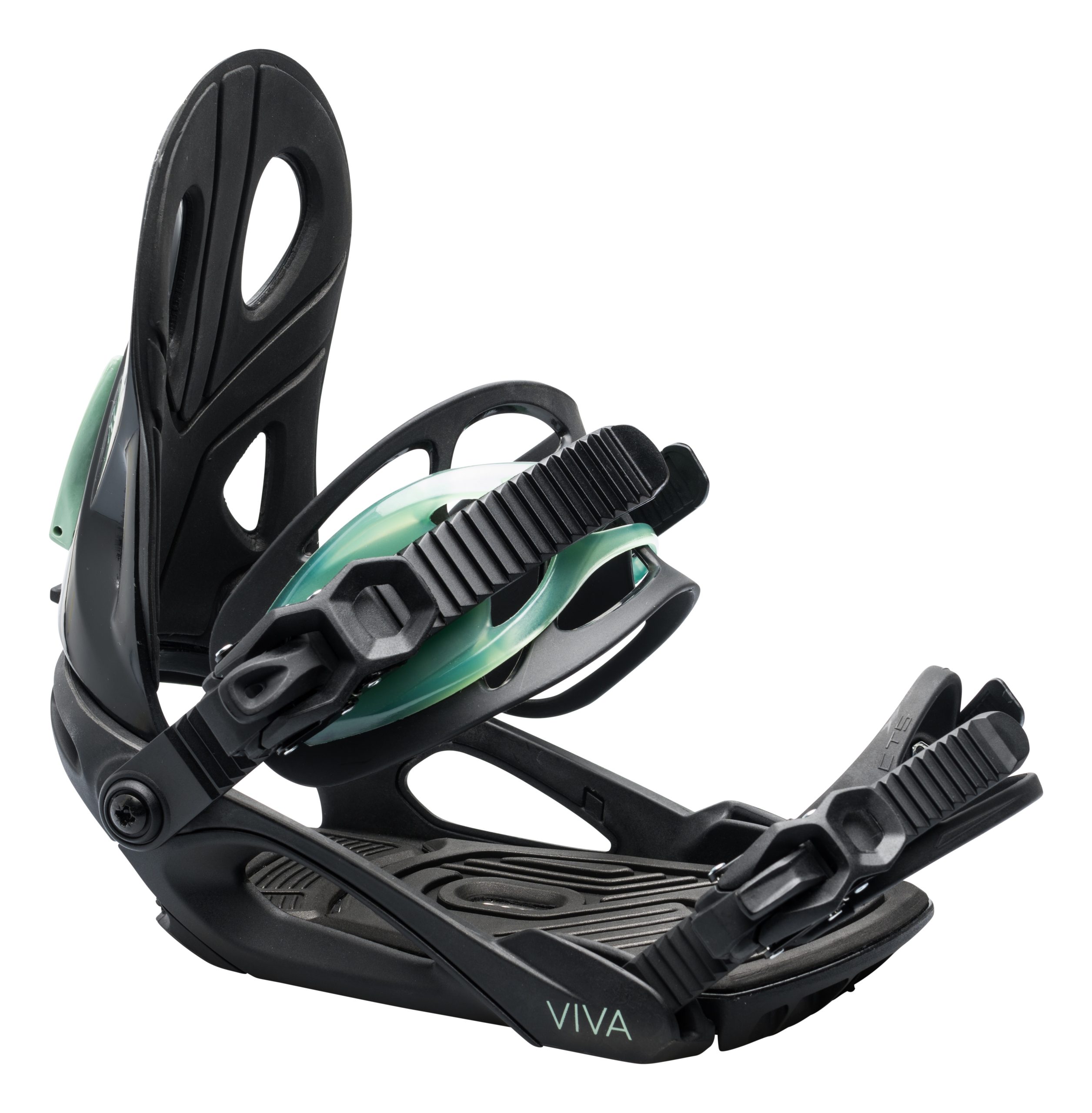 LOLA:
The Roxy Lola binding is designed to match the needs of the Roxy rider with adjustability, comfort, and performance features for precise control. A medium flexing binding, the Lola has a new responsive dual ankle strap construction for lightweight support and comfort, full eva padded baseplate for extra shock and vibration absorption, and an asymmetric padded high back with tool-less adjustability for intuitive support and control. The baseplate is a responsive dual vent design for reinforced support that works in harmony with all the Lola components.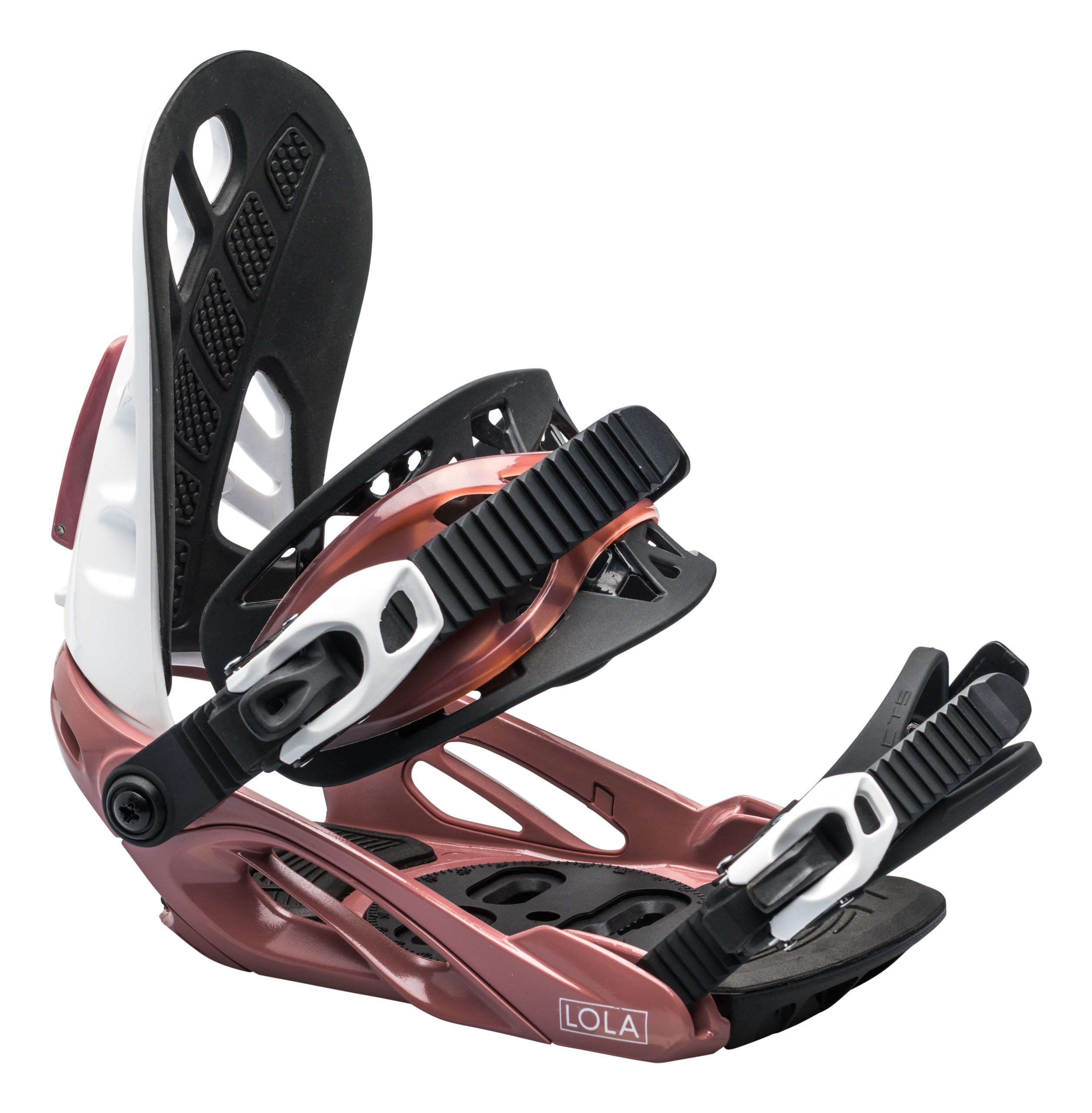 Rock-It Dash: 
The Rock-it Dash offers an easy entry/exit system, so you can ride more, and ratchet less. It has the best comfort and convenience without sacrificing performance. Simply lower the reclining high back, which pops open the Auto Lever and ankle strap to create additional room to slide in your boot. Then, step in, pull up the high back, slap down the ankle strap Auto Lever and you are off. Speed entry that will help you ahead of the pack, so you can lead the charge!