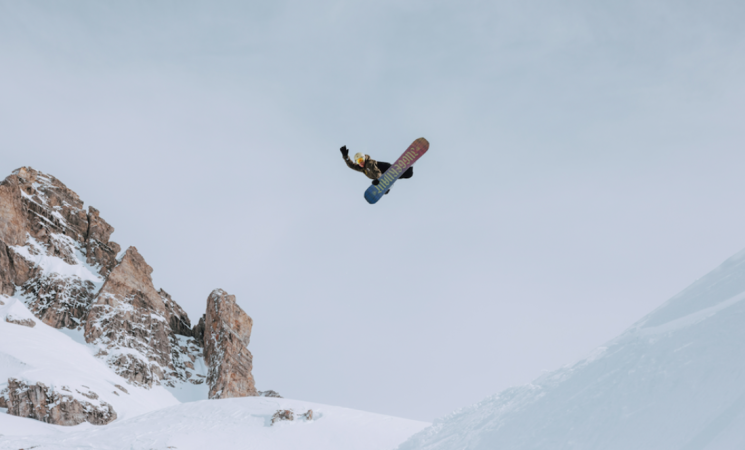 Rossignol Bindings 2023/24 Preview
Retail Buyers Guide: Bindings 2023/24 Retail Buyer's Guide
Brand: Rossignol
Interviewee: ARNAUD REPA/SNB PRODUCT MGMT
How would you describe the current state of the snowboard market? What big developments, changes, challenges, and/or opportunities are you seeing and how is your brand navigating them?
I will add that alongside eco-design, the chemical industry is bringing a new generation of bio-renewable fibers and resins that will help transition towards more environmentally conscious products.
Everyone has been affected by raw materials and shipping price increases and transport issues. Have you had to make any significant changes with regard to manufacturing, sourcing, or logistics? Are there any examples you can share of how your business pivoted effectively? Any positive developments with regard to these issues and the changes you've made?
I will add that our new Resource Planning (ERP) and Product Lifecycle Mgmt (PLM) softwares are also key to superior development and supply chain management.
After two years of heavy carryover in the industry and more of a return to normalcy last season, what're your overall sales and production/inventory strategy for 23/24?
We carried over 80% of our 21/22 bindings over to 22/23 due to the inventory situation and look forward to carryover 40% the 22/23 line to 23/24 if early season sales are not significantly different from they were last season. When it comes to production/inventory strategy, we are prioritizing flexibility with brick-and-mortar stores while making sure our products are available online and the digital customer experience is up the stakes.
Do you anticipate any shifts in the ratio of e-commerce sales vs. brick-and-mortar sales now that most Covid-19 restrictions are gone?
We anticipate the COVID-19 shift towards online shopping will have a long-term impact on brick-and-mortar retailers. And would not be surprised Ecom sales count for 10% to 15% of the market in the near future. If not 20% as we believe 30% of the consumers will ''frequently" buy online.
Does your brand have any new developments concerning sustainability and/or how you are positioning any environmental messaging?
Outside the fact that carrying over 40% of our snb bindings is already improving our carbon footprint, we ship all our retail bindings in natural cardboard boxes that are made from recycled paper, have no coating and use a water based single color ink for prints. We also removed all PE bags from our snb bindings boxes therefore offer a plastic-free packaging. And provide unique spare parts that can cross over the whole collection of products, which also helps.
Any quick entry bindings in your collection for 23/24? Do you see that as the future of snowboard bindings or just as a functional alternative?
We do offer a back-entry splitboard bindings model that takes the strap-in/strap-out manipulation away from the user but consider quick-entry bindings as a functional alternative. They were brought to market 25 years ago, disappeared after 7 years, came back 5 years ago and the recent race for touring equipment is giving them another good reason to continue.
Pricewise, which area of the market do you cater to? What developments are you seeing with regards to product pricing? 
Our bindings start at 135 euros MSRP for junior models and go up to 865 euros MSRP for splitboard bindings but our biggest demand is that 180 to 220 euros MSRP price range where we offer custom fit and superior ride-ability.
With regard to pricing, bindings are probably the product where constant exchange rates fluctuations, tariffs and oil price variations and raw material/labor/freight costs on-going increases have the biggest negative impact. And it does not look like it is going to change any time soon. Snowboard bindings manufacturers will have to build products that come from non-fossil fuel, last longer and can be serviced.
What are your top product marketing stories for next season?
We'll let the ride do the talking and have Xavier De Le Rue, 3 times FWT champ, ride his new signature series while Marion Haerty, 4 times FWT champ and 2nd at last year's NST, will be rocking the new Diva bindings.
Best Sellers/Hero/Key products:
Diva
Designed for all-mountain freestyle performance. Endorsed by four-time Freeride World Tour winner Marion Haerty, the Diva bindings features our women's-specific 4mm Hi-Heel lift for a natural, powerful stance with increased comfort and control. The 2.5-degree inward cant relieves the stress of wider stances for enhanced leverage and pop, while Elasti-Backs lend a smooth flex and a forgiving feel.
Escaper split
A collaborative project between Rossignol' snowboard bureau, Austria's based snb bindings company SP and Salt Lake City's Voilé, the Escaper Splitboard Multientry bindings feature aluminum baseplates for lightness and durability, canted EVA footbeds that will provide comfort and stress relief, and offer dual entry capacity through easy in-easy out speed entry Highbacks or via the straps.
Cobra
Powerful, yet nimble like its namesake, the Cobra freestyle binding features Elasti-Back technology, allowing wider freestyle stances, enhanced butter-ability and better shock absorption. A 2.5-degree inward cant relieves the stress of wider stances and provides enhanced nose and tail pressure for improved leverage and pop with some serious freestyle bite.