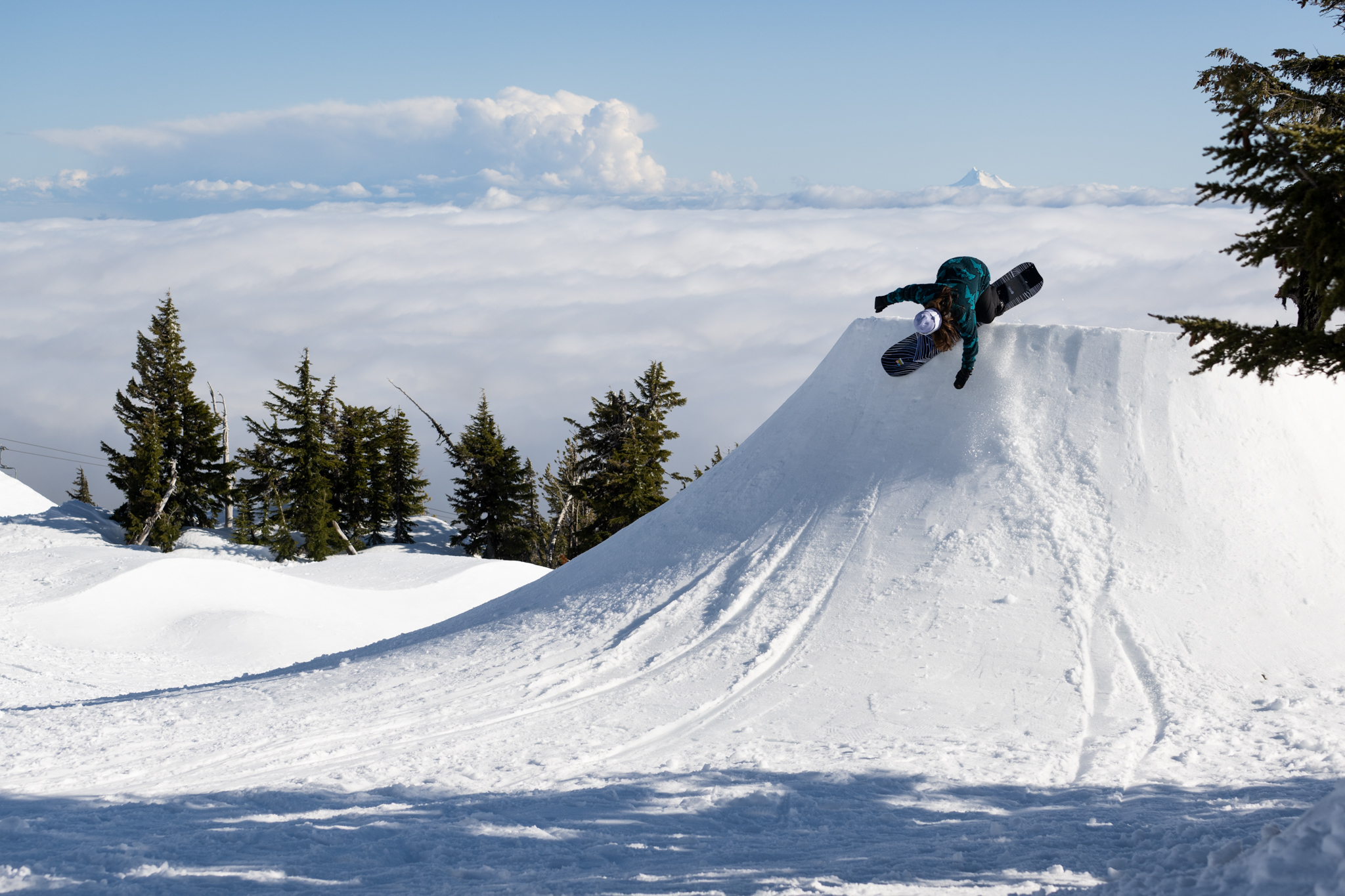 Bent Metal 2023/24 Bindings Preview
Retail Buyers Guide: Bindings 2023/24 Retail Buyer's Guide
Brand: Bent Metal Binding Works
Interviewee: Paul Ferrel, Product Manager
How would you describe the current state of the snowboard market? What big developments, changes, challenges, and/or opportunities are you seeing and how is your brand navigating them?
Snowboarding is fun. It (most often) gets people outside and it inspires creativity and activity. Bent Metal Binding Works is a tool to get people on the snow, to help them escape whatever challenges they may have, and bring more smiles to people's faces. The opportunity to give more people the joy of snowboarding is why we exist and why we continue to expand our product offering to cater to a wider spectrum of riders. BMBW is a consortium of engineers, designers, and life-long snowboarders who are dedicated to bringing to life the worlds best binding… for everyone.
Everyone has been affected by raw materials and shipping price increases and transport issues. Have you had to make any significant changes with regards to manufacturing, sourcing, or logistics? Are there any examples you can share of how your business pivoted effectively? Any positive developments with regards to these issues and the changes you've made?
BMBW has been working with the same supply chain since its launch, leveraging our deep understanding and experience from working together for continued success.
After two years of heavy carry over in the industry and more of a return to normalcy last season, what's your overall sales and production/inventory strategy for 23/24?
BMBW will continue with our version of carry over by spanning certain model colorways across two or more seasons. This creates flexibility and reduced risks for our partners.
Do you anticipate any shifts in the ratio of e-commerce sales vs. brick-and-mortar sales now that most Covid-19 restrictions are gone?
Mervin remains committed to our valued specialty retailer partners. Our most successful dealers have a multi-channel strategy, using their websites as a backstop to their physical stores. As the #1 premium supplier in the category, it's important to us that we're represented fairly across all our customers' channels, so unnecessary discounting is discouraged. We have the industry's best MAP policy (where enforceable) and we never go off price on our own websites, where our strategy is to be the most expensive place on the internet you can buy our products. We hold ourselves to the highest standard, to drive sell through and margin dollars at retail. It's a symbiotic relationship where Mervin and our partners see the benefit of creating value for our brands. … Maxx Von Marbod, Mervin Sales Director.

Are you introducing any new innovations in buckles, straps, highbacks, bases baseplates, heelcups, etc.?
Our Cor-Pro model is featuring a new highback. Lightweight, supportive, and asymmetric for increased comfort and performance.
Are you using any new materials in your bindings for 23/24? If so, what, and why?
We are utilizing our patented Drive Plate Flex Control technology with its proprietary composite materials to set us apart from our competitors and to meet or exceed riders' performance expectations.
Any quick entry bindings in your collection for 23/24? Do you see that as the future of snowboard bindings or just as a functional alternative?
Our sibling brand GNU under the Mervin Mfg. umbrella focuses exclusively on speed entry with the Speed-In line featuring Fastec Technology. This system has advantages over other systems and should definitely be looked at if you don't already carry it. We currently see both traditional and speed entry systems being valued by substantial parts of the market and will adapt to wherever the market goes. The BMBW and GNU binding alliance covers all the performance requirements and features customers will want.
Any new design or pattern approaches in your 23/24 gear? Any collabs on the line?
We continue to have several exciting co-labs in the upcoming line. The newest one is with the GNU snowboards brand. It is on the AXTION and features fun bright colors and the classic "London Bridges" logo. Returning is the high demand co-lab with Lib Technologies snowboards featuring their sophmore Cat Head Man graphic in high resolution on the Drive Plates.
We continue to work with multi-talented rider artists like Jamie Lynn from Lib Tech on the Transfer, Forest Bailey from GNU on the Axtion and Sean Genovese of Dinosaurs Will Die snowboards on the Logic. Working with these riders and companies creates special bindings with a depth and variety of style for core riders while also broadening appeal and creating interest for all riders.
New this year is an extra clean all black Transfer model colorway inspired by GNU rider Blake Paul.
We have also expanded the number of colorways on several models, like the – BMX, AXTION, COR-PRO, TRANSFER, METTA and FORTE.
Pricewise, which area of the market do you cater to?
What developments are you seeing with regards to product pricing?
We recently expanded the line into lower cost, affordable price points while still maintaining our high-end Drive Plate technology at every price point.
What are your top product marketing stories for next season?
Co-Lab with Lib Technologies Snowboards
Co-Lab with Gnu Snowboards
Co-Labs with Rider Artists – Jamie Lynn, Forest Bailey, Sean Genovese.
Rider inspired Transfer colorway – Blake Paul
Our unique and patented technologies
Best Sellers
STYLIST- (orange/blue) Hannah Eddy art
The Stylist is a versatile peak performance binding with lightweight components and a flare for the future. The Dual Band ankle strap is tuned to a soft flex with a
forgiving compression window power band for a comfortable fit. A magnesium fiber drive plate, an EVA suspension layer, and a solid nylon asymmetric highback all pair together for reliable all mountain performance. Artwork by Hannah Eddy is inspired by, and designed in collaboration with Naima Antolin. It's a perfect pairing with the GNU Velvet!
AXTION – (blue/green) GNU collab
The AXTION is a team driven, performance enhanced all mountain go to, Featuring the responsive Dual Band (Dyadic Construction) ankle strap that fuses flex and power for maximum comfort and response. Add to that a super comfy Grip Form toe strap, a uni-body nylon chassis and a solid asymmetric high back for increased rigidity and you're looking at top to bottom performance, comfort and reliability all day long, Channeling GNU creative heritage and colors, this BMBW/GNU collaboration is begging for on hill Axtion.
TRANSFER – (black/silver) Jamie Lynn art
Versatile Performance and all mountain dominance. BMBW's perfect all terrain combination of an Engineered Polymer Highback and a responsive Magnesium Fiber Drive Plate gives you precise freestyle/freeride performance and control in every riding situation. Team tested and approved from East Coast parks to AK peaks. Jamie Lynn artwork in black and silver is as classic and legendary as the artist and rider, himself.