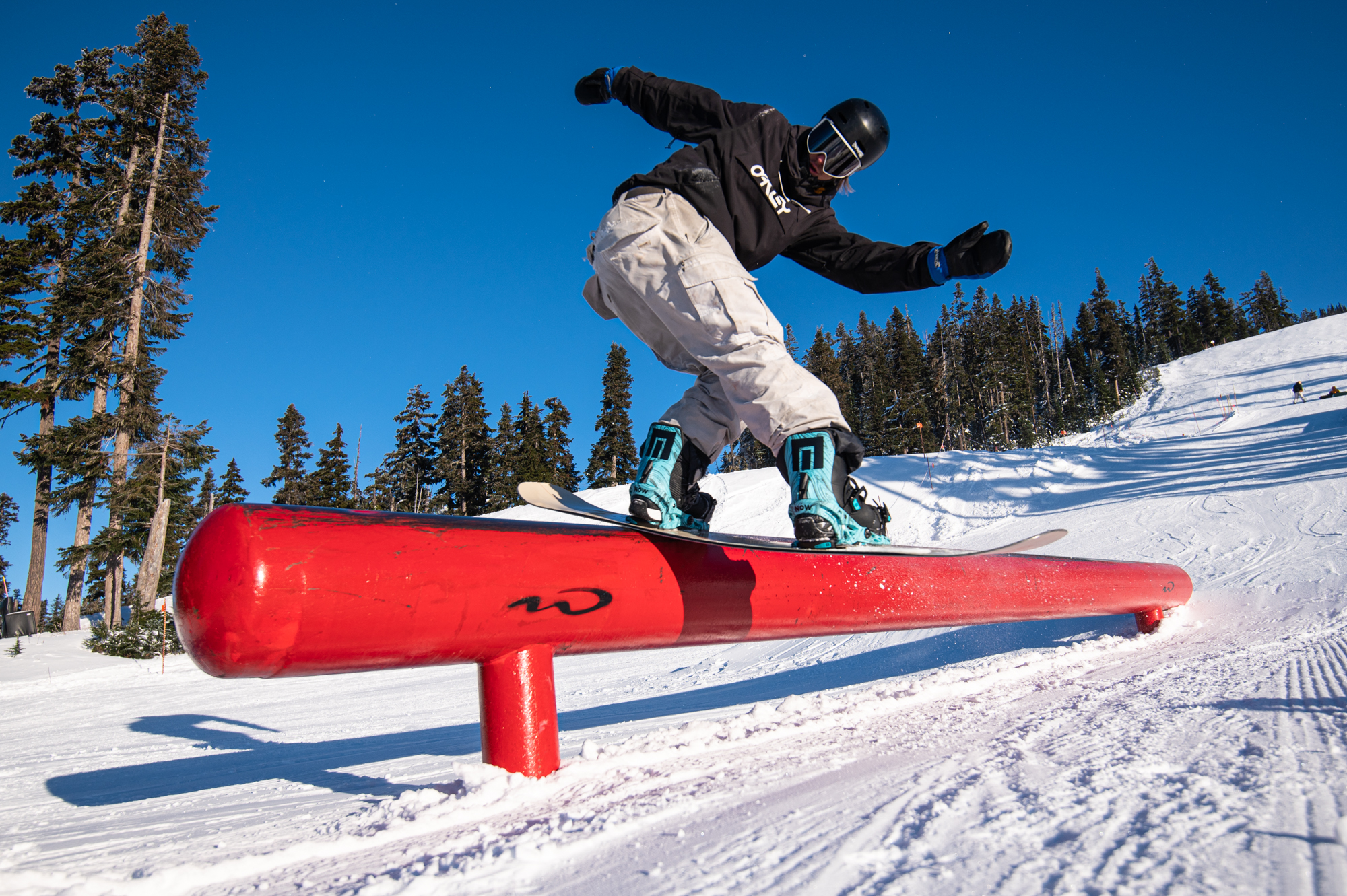 Now Bindings 2023/24 Preview
Retail Buyers Guide: Bindings 2023/24 Retail Buyer's Guide
Brand: Now
Interviewee: Owner/inventor
How would you describe the current state of the snowboard market? What big developments, changes, challenges, and/or opportunities are you seeing and how is your brand navigating them?
I think that the biggest challenges we face are: the broken supply chain, the price of raw materials, port congestion/shipping, inflation/recession, climate changes, and world affairs in general. The opportunities I see for NOW is: we've adjusted to a better development/production schedule with earlier prebook dates and earlier PO sent to the factories, it also made us rethink our packaging and allowed us to add one pair of binding per master carton, so we are shipping more for less. It also made us Looked for more sustainable practices and overall find ways to recycle or up-cycle our products. I think that our success is due because we are able to adapt react and turn things around rapidly. 
Everyone has been affected by raw materials and shipping price increases and transport issues. Have you had to make any significant changes with regard to manufacturing, sourcing, or logistics? Are there any examples you can share of how your business pivoted effectively? Any positive developments with regard to these issues and the changes you've made? 
We had to adapt and change our development/production schedule, we are now starting 4-5 months earlier. For us 2025 is already mapped out and development are well underway + binding graphics will be finished by mid-January.
After two years of heavy carryover in the industry and more of a return to normalcy last season, what're your overall sales and production/inventory strategy for 23/24? 
Our prebooks deadline has been moved to an earlier date, our first one is mid-Dec and the second one is the third week of Feb, we will also place an early PO (mostly black colourway and special model) so it hits our warehouse in early August and to make sure it gets to shop as per their shipping dates. As for inventory, We will still do about 30% of our line as carrying forward (mostly black colourways) and because of the incertitude of the economy and the new variants that are looming. Now as far as production goes, I never believed in overproducing and sitting on products, selling out early year after year is our model, so we will stay very lean and only order more of they carry forward.
Do you anticipate any shifts in the ratio of e-commerce sales vs. brick-and-mortar sales now that most Covid-19 restrictions are gone? 
E-commerce will still grow as it's becoming so engrain into our lives and so convenient for people that are not living close to a shop or a resort. Brick and mortar are the real deal and they are our ground soldiers so we will keep supporting them and give them the tools they need to thrive, the shops that can do both are the one that will be winning in the end as they have more than one channel for selling their stock. 
Does your brand have any new developments concerning sustainability and/or how you are positioning any environmental messaging? 
We are always looking at finding ways to be more sustainable and I feel that the next five years we will see more and more restrictions and cleaner products, we all need to do better and be more accountable for the product that we sell. 
Are you introducing any new innovations in buckles, straps, highbacks, bases baseplates, heelcups, etc.?
The 2024 line has had a major overhauled, and there is not one binding model that hasn't been touched…this is by far our best collection to date. We've developed two new ankle straps, 4 Highbacks, one toe straps, new mounting hardware and we've also streamlined the collection so it is more coherent, easier to understand and easier to sell. 
Are you using any new materials in your bindings for 23/24? If so, what, and why?
No… no, not at present.
Any quick-entry bindings in your collection for 23/24? Do you see that as the future of snowboard bindings, or just as a functional alternative?
It's not in the cards for 24 but yes there is a growing market out there, especially after seeing the success of the NDK Supermatic.
Does any new design or pattern approach in your 23/24 gear? Are any collaborations on the line? 
We have three special models, the first one is a Select pro limited Aqua Swirl, I am so hyped on that one the entire binding has been water dipped over an aqua colour + it comes with the extra kingpin tool-less 2.0 kit, this one has a launch date of Dec 15th.  The second one is an Early release of the Fridge Pro, this one is so badass and it was designed by Mark Kowalchuk but directed by the man himself, thirdly I would say it is the new YES. X NOW collab this one will for sure turn heads and it's based on the UnInc board series.
Pricewise, which area of the market do you cater to?  
We are a mid to high-end binding Co.
What developments are you seeing with regard to product pricing?
Developing good-looking minimalist parts and removing paint on lower-end models.
What are your top product marketing stories for next season? 
Fridge pro model, Drive series, The Vetta, the new Rebel (true freestyle bindings for the ladies), and the YES. X NOW collab
Best Sellers/Hero/Key products
FRIDGE PRO MODEL
Fridge represents the essence of what's snowboarding is which is all about having fun, being creative and not conforming to the normal, and that's what this binding all about.  The Fridge binding is built on Hanger 2, it also boosts our Freestyle HB with a badass water decal graphic. Also featured on the fridge is our canted 2.0 foot pillow and the hyper fused II straps for conformity and mobility.  This one scream all around freestyle mayhem.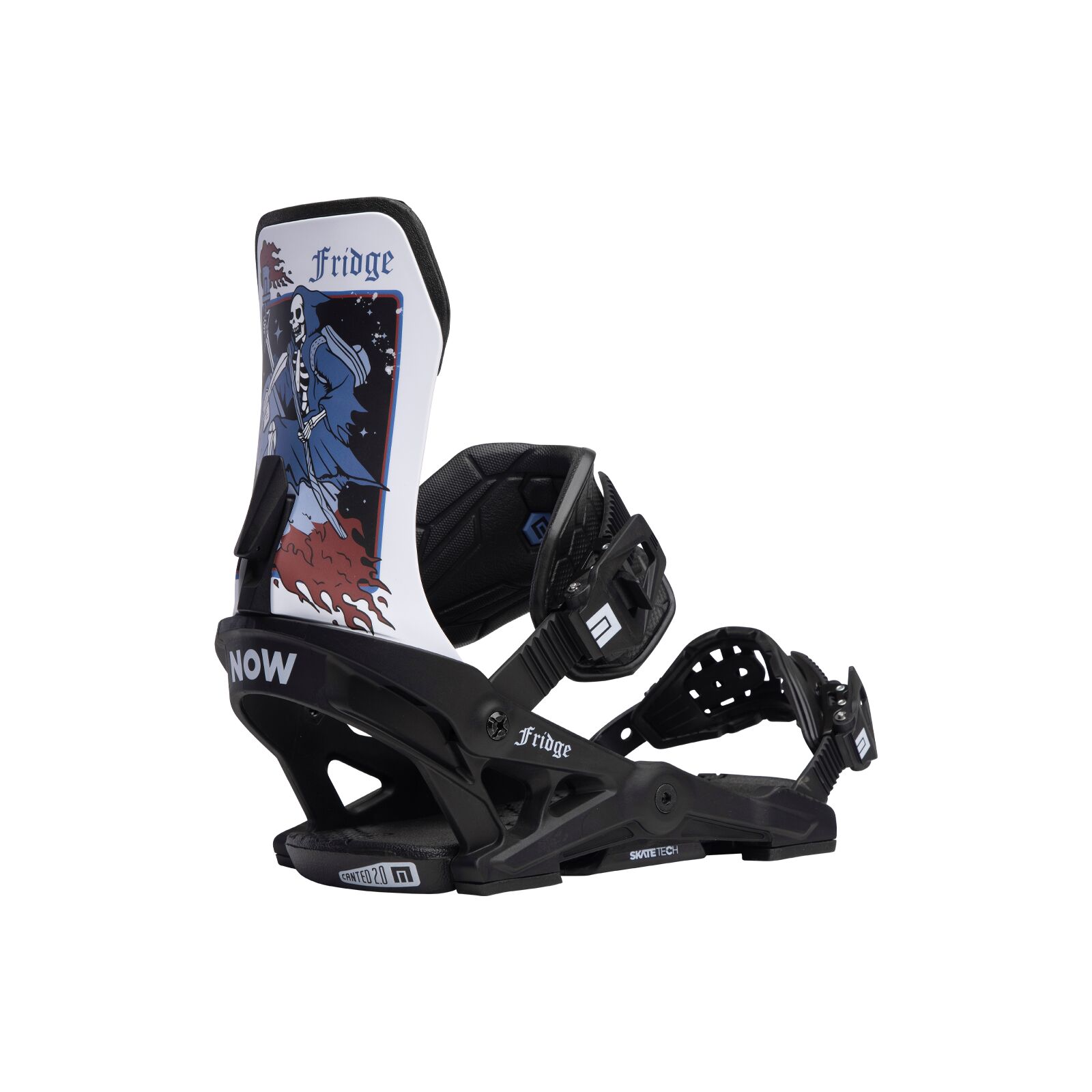 DRIVE PRO
This Freeride king has had a major facelift for 24, we are introducing a new freeride high back with a lateral hook for powering through those turns, we've also developed a new injected ankle strap with a power spine for added support and comfort, and the Drive also features a Nylon/carbon post for rigidity and instant power transfer. If you are serious about carving and all-mountain slaying, then this is the one for you.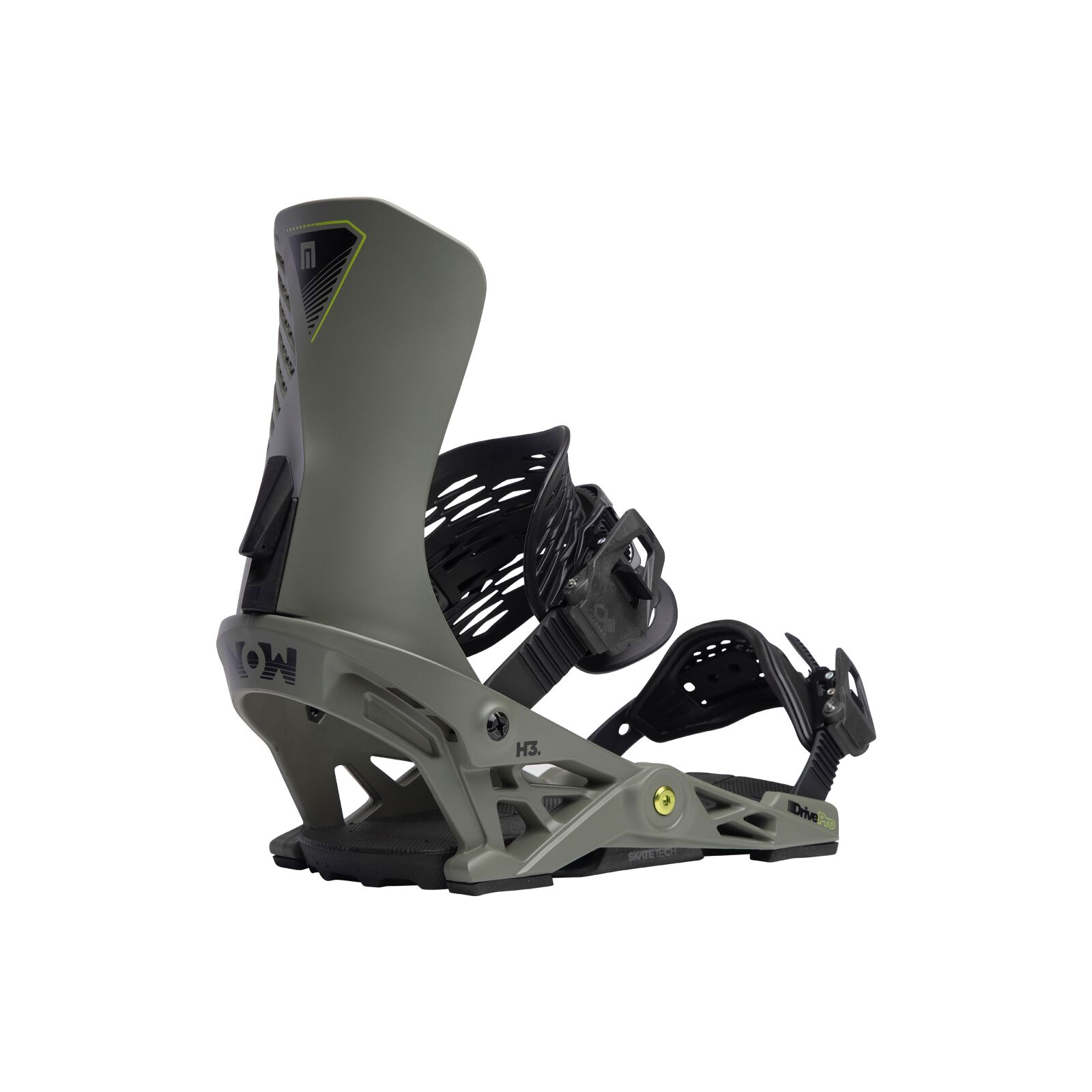 VETTA 
For 2024 the Vetta has been fully revamped from the bottom up, this is a completely new binding for the ladies, and I am sure that they will be thrilled with the changes. The Vetta has been moved to Hanger 2 baseplate, it also has a new minimalist HB, new ankle strap, new toe strap, and a clean new look.