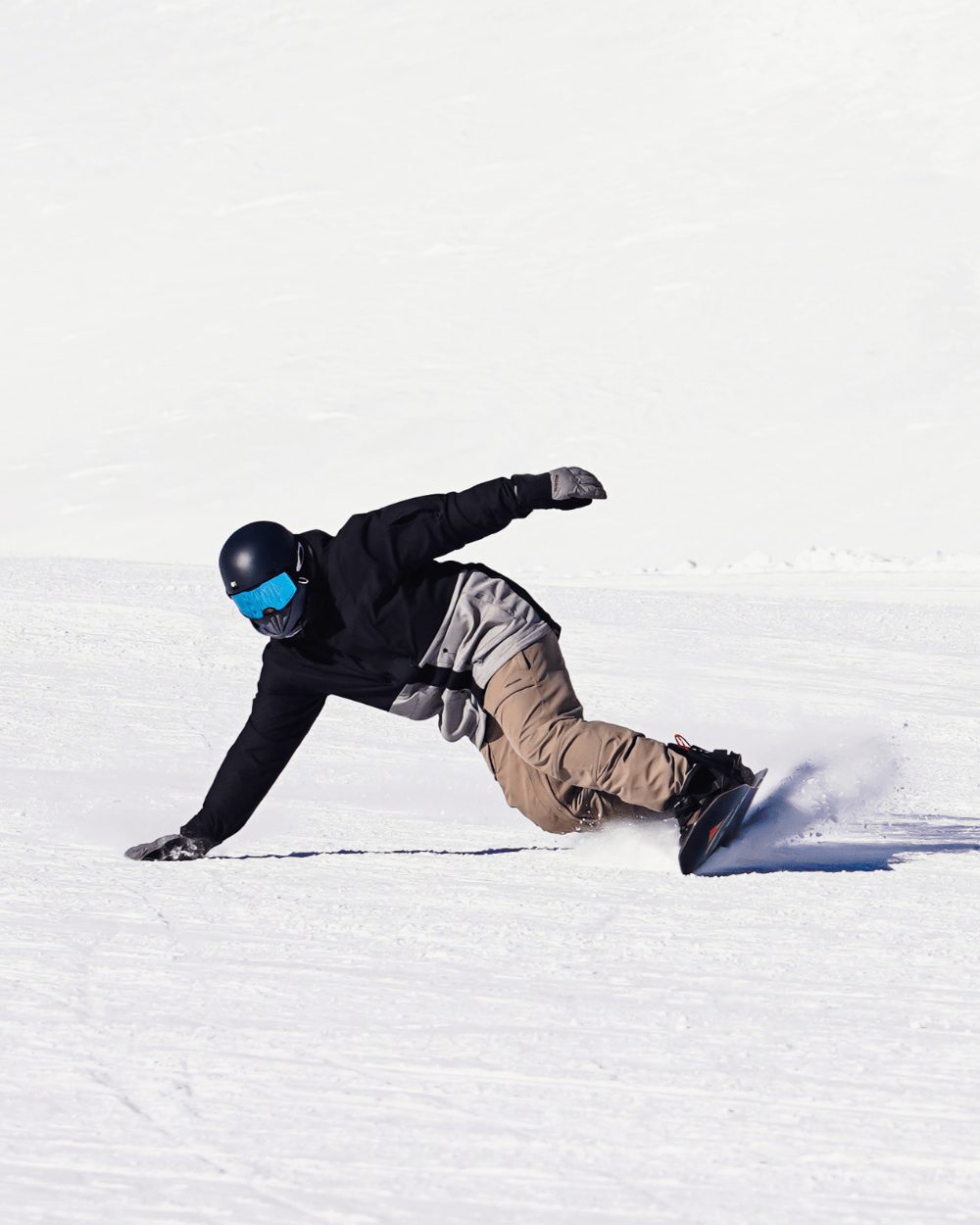 Clew 2023/24 Bindings Preview
Retail Buyers Guide: Bindings 2023/24 Retail Buyer's Guide
Brand: Clew
Interviewee: Jan Mewis, CMO
How would you describe the current state of the snowboard market? What big developments, changes, challenges, and/or opportunities are you seeing and how is your brand navigating them?
In the last 2 years we feel an extremely big growth of our brand. The worldwide support is huge and motivates us every day. Not only in Europe, but also in the US. Corona will hopefully not cause the resorts to close, so we all have many winter days on the slopes.
Everyone has been affected by raw materials and shipping price increases and transport issues. Have you had to make any significant changes with regards to manufacturing, sourcing, or logistics? Are there any examples you can share of how your business pivoted effectively? Any positive developments with regards to these issues and the changes you've made?
At a time when globalization has given companies a wide variety of options for their production processes, we have opted for the only way that feels right to us. From the very beginning, we wanted all CLEW models to be produced in Germany so that we could control and optimize every single step of the manufacturing process ourselves. This refers not only to the quality of the CLEW, but to the social responsibility we have for our employees in production and the resources we use as well. The challenging and difficult years 2021 and 2022 are a confirmation that the approach "Made in Germany", along with our conviction of a socially and sustainably operating company, is the right one. Furthermore, we are very proud to be once again able to intensively involve the workshop for people with disabilities in Miesbach in Upper Bavaria in our production processes.
After two years of heavy carry over in the industry and more of a return to normalcy last season, what's your overall sales and production/inventory strategy for 23/24?
We will significantly increase our production, as demand has increased a lot in the last two seasons.
Do you anticipate any shifts in the ratio of e-commerce sales vs. brick-and-mortar sales now that most Covid-19 restrictions are gone?
We welcome every dealer who wants to place an order to join the CLEW team!
Looking back, we are sure that our direct-to-customer concept in combination with CLEW local dealers is the perfect solution. Through our big investment in advertising campaigns, we are driving awareness of CLEW and through our regionality/local stores we can serve new customers who want to hold the product in their hands before buying. This concept also supports our approach to regionality (Made in Germany). Further to prevent unnecessary price dumbing on the Internet we at CLEW therefore do not give official discounts on our website during the season (as long as stock is available), so we do not put any retailer under price pressure.
Does your brand have any new developments concerning sustainability and/or how you are positioning any environmental messaging?
With our production in Germany, we keep delivery distances very short and quality extremely high. We know that we are only at the beginning of our big journey towards greater sustainability, and we have set ourselves scientifically sound interim goals to reach our ultimate goal. With our production in Germany we keep the delivery routes very short and the quality extremely high.
Are you introducing any new innovations in buckles, straps, highbacks, bases baseplates, heelcups, etc.?
Since our establishment in 2019, progress and innovation have been our top priority. We have established new materials, developed new products and grown continuously.. I can promise CLEW is always on the lookout for new materials, testing out new ideas and prototypes all year round in simulation or high on the mountain. So stay tuned!
What are your top product marketing stories for next season?
We want to sign new team riders, plan a big snowboard event in Germany and continue our worldwide growth ! Watch out!
Best Sellers
CLEW Freedom