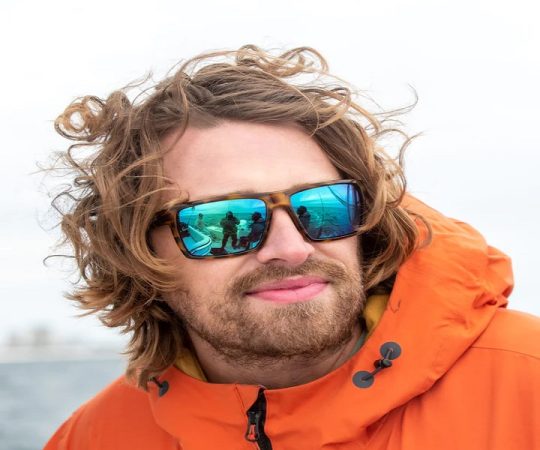 Bajio S/S 2024 SUNGLASSES Preview
Retail Buyers Guide: Sunglasses S/S 2024 Retail Buyer's Guide
Brand: Bajio
Interviewee: Andrew Piasecki, Marketing & PR Manager
How have your sales been in 2023 so far?
Sales have been strong; the market continues to react incredibly positively to our products and messaging Sell through is surpassing our expectations.  By all measures 2023 is a success, but we are focused on keeping our heads down and doing the work required to get us to where we want to be.
Any new sustainable practices in your production and shipping processes?
Sustainability is ongoing and a pillar of our business. Examples of what we do:
– Plant based bio resin for our plastic frames
– No plastic is ever shipped with our products
– Paper labels
– Algae based ink (the safest) for printing on our recycled cardboard boxes
– Paper tape to seal all boxes in shipping
– We recycle lenses and frames from from warranty and repaired items
– Our lens cleaning cloths made with recycled plastic water bottles
– We use a fraction of the water normally required in glass lens manufacturing by safely filtering waste using custom made filter systems This allows us to reuse clean filtered water for weeks and properly recycle the waste
What is your situation regarding stock and deliveries?
Our US based sunglass production in Florida provides a huge competitive advantage by allowing us to provide just in time manufacturing with fill rates close to 100%. We maintain a minimum inventory of popular selling sunglasses for immediate delivery, but if a sunglass is unavailable at the time an order is placed, we simply manufacture and ship it in 24-48 hours.
What frame shapes and colors do you offer in your SS24 collection?
Without spoiling the surprise, we'll be expanding the collection with some of the sizes that have been requested by customers.  For example, a smaller size, high wrap performance angler frame, an XL-L metal that should put a smile on peoples' faces, and additions to the Surf and Beach categories.
What materials are you using in your SS24 collection? 
We are continuing to use our proven, plant based bio resin for the new styles.  In parallel, we are testing a selection of frames in a newly available polymer that is reformulated from 100% recycled post-consumer plastic.  New materials must always be evaluated for durability, performance, and manufacturing consistency, to meet or exceed requirements.
What lens technologies do you offer in your SS24 collection?
Violet Mirror in prescription & in glass for non-prescription. Reader sunglasses that are made to order and shipped within 48 hrs. Available in blue mirror, green mirror, rose mirror and gray with magnification powers of +1.50, +2.00 & +2.50.
Which lens colors and tints will you be offering in SS24?
Seven options in either glass or polycarbonate: Blue mirror, Green mirror, Rose mirror, Violet mirror, Grey and Copper.
Will you offer prescription glasses in SS24?
Yes they are already being offered. All seven lens color options in polycarbonate.
Any new sustainable practices in your production and shipping processes? see above
How are you supporting retailers to sell this category?
We have an amazing group of reps who are out in the field managing our accounts. We've developed sales tools to help our stores and their associates learn about our products and brand story to help them sell more sunglasses. We host retailer events regularly where we set up a tent, grill out, and bring the party. We have a group of fishing pros who help authenticate our product and drive folks into retailers to purchase our product.
What is your situation regarding stock and deliveries? see above