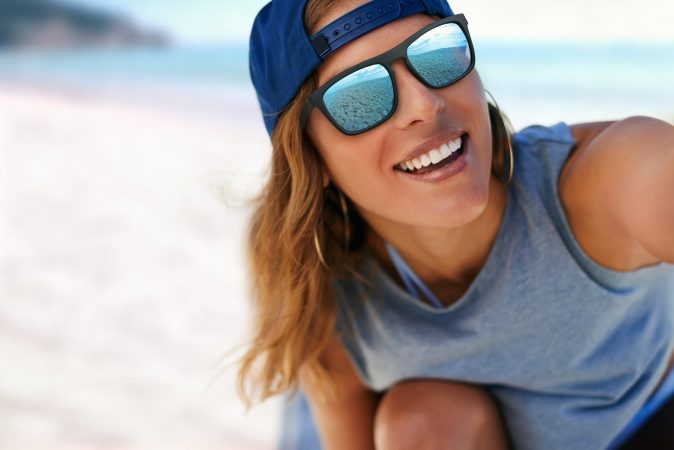 Dirty Dog S/S 2024 SUNGLASSES Preview
Retail Buyers Guide: Sunglasses S/S 2024 Retail Buyer's Guide
Brand: Dirty Dog
Interviewee: Tom Lazarus, Sales Operations Manger
What are the key trends in sunglasses for board sports for Spring/Summer 2024?
A big resurgence in retro style wraps that we become synonymous with in the 90's. Oversized face shape but narrower for fit has been super popular in preorder and demonstrated perfectly by our Racketeer model. Another key trend is the tech upgrades to lenses.
How have your sales been in 2023 so far?
We have had a great summer so far with some fantastic AW preorders in place on Sunglasses. Goggles are still the winter mainstay but more and more consumers are looking for the flexibility that quality, action based sunglasses can offer.
How are you segmenting your sunglasses? Lifestyle and Action
What frame shapes and colours do you offer in your SS24 collection?
We have looked at renovating some of our current and past lifestyle models with more performance features added including our very popular Matte Crystal colourways across multiple frame options.
What materials are you using in your SS24 collection?
We are continuing with our low footprint TR90 Grillamide as the main offering. Its flexibility and durability is unrivalled. Dirty Dog TR90 sunglass frames are lightweight, extremely flexible yet super strong with 100% memory allowing the frames to bounce back to their original shape. Put through the harshest testing conditions, Dirty Dog eyewear has proven TR90 will keep its properties in extreme temperature including low and high temperatures, as well as extremely humid or dry conditions. This makes them the perfect choice for any situation and gives the wearer a guarantee that they will stand up to the job
What lens technologies do you offer in your SS24 collection?
As a traditionally sports lifestyle brand we base all our lenses on sports performance, so ensuring that whatever conditions you come across in whichever sport you partake, your eyes have the optimum protection and clarity. We achieve this mainly through the use of superior lens materials and tint options. Scientifically formulated to offer exceptional defence against the suns harmful rays, our POLARIZED POLYFILTER and POLYCARBONATE lenses absorb radiation that can be damaging to the human eye. These lenses provide clear and restful vision in the most extreme environmental conditions.
Which lens colours and tints will you be offering in SS24?
We always carry a large selection of lens tints and mirrors to ensure that we can provide clarity and uniformity with our frame collection.
Will you offer prescription glasses in SS24? No
Any new sustainable practices in your production and shipping processes ?
If it ain't broke don't fix it ! Our Low Footprint Grillamide is still the best option in the Core pricepoint market.
How are you supporting retailers to sell this category?
We work closely with all of our retailers to ensure that they are fully trained on all key aspects of our eyewear and provided with the key POS to push sales through their locations.
What is your situation regarding stock and deliveries?
Same as last year, we are very proactive on our R&D and manufacturing, so no delays expected, with over half of our new styles already in the UK. With a UK based office and warehouse we can ensure next day courier delivery to all UK retailers.