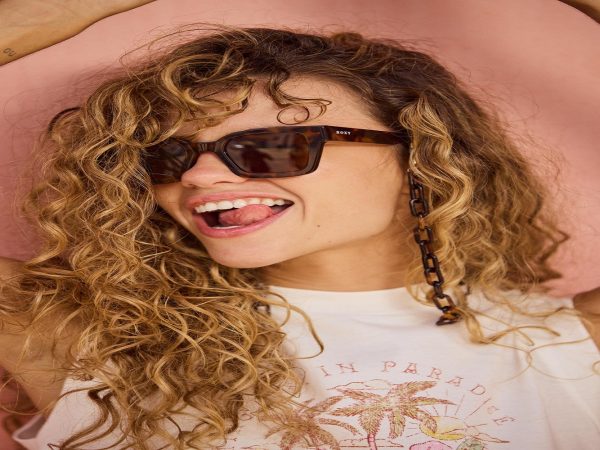 Roxy S/S 2024 SUNGLASSES Preview
Retail Buyers Guide: Sunglasses S/S 2024 Retail Buyer's Guide
Brand: ROXY
Interviewee: JP Bonnemason / Global eyewear product manager
What are the key trends in sunglasses for board sports for Spring/Summer 2024?
The main key trend is still the rectangular shape from the 90's. We keep offering oversized butterfly shapes. Visors & shields will still be on trend next summer.
How have your sales been in 2023 so far?
We saw a slight decrease compared to the last 2 years. Good sell out on the technical frames. People are looking for tech features for benefits in their outdoor activities.
How are you segmenting your sunglasses?
In 2024 we propose two collections to fit our two business models of eyewear. We have two ways of ordering eyewear following the distributions channels:
– Prebooking for wholesale channel: those sunnies are sold by our apparel sales force
– Turn from eyewear premium brand to eyewear accessories with a price point program
– No technical frames
– Easy to sell fitting the existing apparel wholesale sales force
– Stock service for retail, ecommerce and optical distribution:
– Keep focusing on stock service business model with technical products
– More premium & perennial styles
What frame shapes and colours do you offer in your SS24 collection?
The first one is a lifestyle shape, more classic and urban round eyeshape with key hole. This is called the MIA. This style is sustainable and made with econyl fabric (injection). We launch 4new fashion styles in acetate: 2 cateyes and 2 rectangular eyeshapes. Those ones are in bio acetate with Zeiss lenses. We also launch new acetate chains with color matching the frames.
What materials are you using in your SS24 collection?
The Roxy eyewear collection will be at 90% of the range sustainable. It means that 90% of the Roxy sunnies range will be made with new materials and at least 30% of the total weight of the product is sustainable. We use the following materials:
– Re PET: recycled plastic bottles material
– Bio nylon: Rilsan G850 is a high performance copolyimide based on renewable resources
– Bio acetate: eco cellulose acetate material
– Econyl: regenerated nylon
Which lens colours and tints will you be offering in SS24?
On the basic lenses we use grey, brown and green and sometimes light tints as blue, pink in category 1 or 2. We add on the most sporty shapes some flash or multilayer treatments as Rose gold, flash pink, flash blue or flash gold.
Will you offer prescription glasses in SS24?
In the Roxy range, we still propose 70% of the range in metal with hig shape in all existing forms : roung, saquare, hexagonal, cat eye etc..
Any new sustainable practices in your production and shipping processes?
Sustainability is of the most important pilar of the brand. All the classic/sporty Roxy frames are made in Italy. As Europe is the bigger region of eyewear, it will reduce the carbon footprint. All the lifestyle products are made in Asia in bio acetate. All the packagings, cases, cardboards, hangtags, polybags are made with recycled fabrics.
How are you supporting retailers to sell this category?
Displays, clinics, dedicated sales force and POP.
What is your situation regarding stock and deliveries?
Since ABG is buying Boardriders, stock is a key priority to manage. That's why we propose two ways of ordering sunnies (prebooking and stock service) whereas we used to propose only stock service until last year. Our level of stock cover 2/3 months instead of 6/7 months in the past.