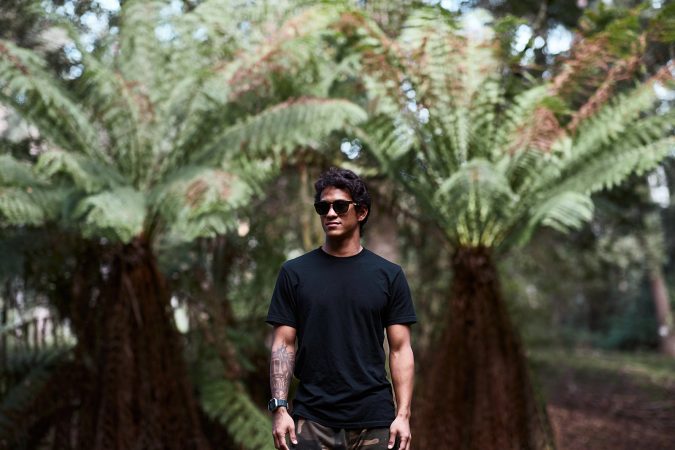 Dragon S/S 2024 SUNGLASSES Preview
Retail Buyers Guide: Sunglasses S/S 2024 Retail Buyer's Guide
Brand: Dragon
Interviewee: Samuel Nelson / EMEA Brand Manager
What are the key trends in sunglasses for board sports for Spring/Summer 2024?
We are seeing a lot of chunkier profiles in acetate frames while continuing the unisex story telling throughout our collection. Colours are both neutral and saturated – like Sap, Grape, and Crush. We are also seeing a lot of inspiration taken from Y2K in both silhouettes and use of colour – which you can find in our throwback style The Box (in honour of our Anniversary) and following it up with The Box 2.0. Another important story this upcoming season is the introduction of Chris Benchetler and a third graphic print from Bryan Iguchi, adding to our assortment of Athlete Signature Series.
How have your sales been in 2023 so far?
We've seen real growth in our European sales, both with distributors and on our own website. Bridging the gap between our goggles and suns has been a focus. Dragon, in Europe, is mostly know for our winter offering so we've made a real effort from a brand position to make sure our fans know that we take care of suns too. The introduction of new on-trend styles, our re-release of The Box have all bought more attention to our suns program and aided this. Very good sell through this winter has also meant retailers have backed that up with a sun/summer offering of Dragon as well, making sure Dragon is operating as an all year round brand not just winter.
How are you segmenting your sunglasses?
The Dragon sunglasses are segmented by stories based on design features, wearability, and overall concept. The main Dragon pillars are Sustainability with Plant-Based Resin and Upcycled product, Athlete Signature Series with product inspired by Dragon's surf and snow athletes, Premium Technology with exclusive Lumalens colour optimisation and H2O Floatable product, and the Female Collection.
What frame shapes and colours do you offer in your SS24 collection?
Dragon offers a variety of shapes within the SS24 collection, including timeless round shapes with keyhole bridge, every day rectangular shapes, shields, and styles with wide temples for maximum coverage. Dragon offers a variety of colour within the SS24 collection, including matte, shiny, and crystal finishes. Featured in the Athlete Signature Series colours, including the Rob Machado Resin, Bryan Iguchi, and Chris Benchetler colour ways, as well as pops of colour and crystal colourations.
What materials are you using in your SS24 collection?
The materials Dragon is using in the collection are Plant-Based Resin (styles made from castor bean oil), Upcycled (styles made of RPET), TPX (H2O styles), and premium Acetate.
What lens technologies do you offer in your SS24 collection?
Dragon offers exclusive Lumalens technology in all of its sunglass styles. Lumalens delivers enhanced colour vividness, increased clarity, and depth perception. By filtering out light attributed to haze and glare while letting in light that intensifies clarity and increased details, Lumalens achieves a new standard in lens Performance. This innovative technology provides all day comfort for your eyes and consistently crisp, clear optics. Engineered to optimise and improve visibility across the entire spectrum of light conditions in all environments. Dragon offers Performance Polar lenses within the H2O sunglasses. Performance Polar realigns light to eliminate glare, enhances contrast, and leaves you with a crystal-clear field of view. With hydrophobic and oleophobic coatings, these lenses are resistant to water, moisture, dirt, and oils protecting against the wear and tear of the elements.
Which lens colours and tints will you be offering in SS24?
Dragon offers Lumalens base tints that are colour optimised for different environments. Within these base tints we offer a variety of mirror coatings, optimised for those environments. Lens colours offered in SS24 are Lumalens Smoke Polar and Lumalens Smoke, Lumalens Brown Polar and Lumalens Brown, Lumalens Blue Ion Polar and Lumalens Blue Ion, Lumalens Purple Ion Polar, Lumalens Green Ion Polar, Lumalens Rose Gold Ion Polar and Lumalens Rose Gold Ion, Lumalens Plasma Ion Polar, Lumalens G15 Polar and Lumalens G15, and Lumalens Red Ion Polar.
Will you offer prescription glasses in SS24?
The Dragon Optical collection mirrors the stories and colourations from the Sun collection. This includes new Optical Plant-Based Resin and Upcycled product, and Athlete Signature Series colours in select styles.
Any new sustainable practices in your production and shipping processes?
Dragon is committed to sustainability by partnering with Plastic Bank, a for-profit social enterprise that builds recycling ecosystems in under-developed communities, in an effort to fight both plastic pollution in oceans, as well as high poverty levels in developing countries. Dragon also continues to launch new sustainable Plant-Based Resin and Upcycled styles.
What are your marketing stories?
Plant-Based Resin, Upcycled, Athlete Signature Series, Lumalens Technology, H2O Technology, Female Collection.
How are you supporting retailers to sell this category?
We support our retailers with in-store merchandising strategies by utilising point of purchase materials and displays to properly merchandise Dragon's collection. We also execute digital advertising, including website homepage takeovers, and geo-targeted ads.
What is your situation regarding stock and deliveries?
We always make sure we have on hand at-once-stock in almost all our in line skus and carry enough inventory to make sure distros, agents and retailers are never caught short. We're seeing zero issues with our deliveries…