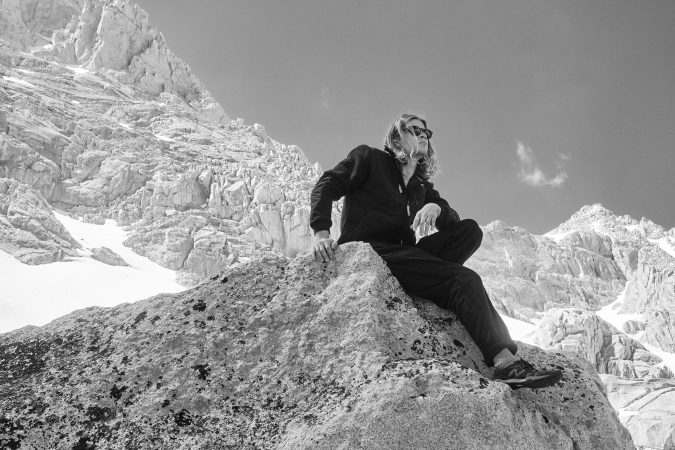 RAEN S/S 2024 SUNGLASSES Preview
Retail Buyers Guide: Sunglasses S/S 2024 Retail Buyer's Guide
Brand: Raen Sunglasses
Interviewee: Lara-Joy Balzer, Marketing Manager RAEN Europe
What are the key trends in sunglasses for board sports for Spring/Summer 2024?
As in the past years, there are a multitude of trends going on at the same time. RAEN continues to excel in the quiet luxury category but also ventures into more outdoor active areas. We will also see the active trend evolve into a retroactive trend.
How have your sales been in 2023 so far?
It has not been the easiest year with all possible external influences but we have some real highlights such as Italy growing by +60%. Overall we are predicting to end the year with a good single-digit growth in Europe.
How are you segmenting your sunglasses?
We segment sunglasses by gender, frame material, by lens category, and from a styling perspective we have three segments: classics, contemporary, and fashion. For our Fall 23 collection, we have added an active outdoor segment.
What frame shapes and colours do you offer in your SS24 collection?
We are seeing upswept actetate frames including neat laminations, round and oval titanium frames and thin square acetate frames to go with the round Basq best seller from this year. Our highlight is the Expedition Remmy, an eye catching frame with an expedition-ready hooded silhouette, all milled from a single 20 mm block of acetate. In general we continue to add signature earth and green tones. For summer we will also see stronger mint and blue colors adding to the sun range.
What materials are you using in your SS24 collection?
The Expedition Remmy features our most technical lens to date, incorporating a Zeiss polarized polyamide lens with AR and Ri-Pel coatings to protect from water, salt, and fingerprints. Our products in the sun and optical collection are made of either Acetate, Titanium, or a combination. We added bio acetate and recycled acetate to our material variety last year and continue to implement them in our collections going forward.
What lens technologies do you offer in your SS24 collection?
MIRROR: Mirrors are cosmetic effects coming from the deposition of metals on the front of the lens. Mirrors only have the goal of adding an aesthetic quality to the lens, they do not add any additional performance benefits. SOLID TINT: Solid tint lenses provide a uniform look and feel for the user. We offer a wide range of tints to ensure our customers have no lack of options to choose from. Some of our top sellers include the bottle green and green polarized lenses. POLARIZED: When intense sunlight is reflected off a glossy surface (e.g. water, glass, asphalt, snow) the reflected light is polarized and can cause glare. Polarized lenses absorb the rays that cause glare, while the remaining light is transmitted. GRADIENT: We offer a variety of gradient lens tones. Gradients are created by dipping the lenses in a bath. These lenses offer a look that is undeniably on trend and works in a variety of light conditions. In our new active outdoor segment, we are now also featuring Anti-Reflective Coating in the back of the lenses and Ri-Pel coating a transparent moisture-repellent protection from water, sweat, salt, and fingerprints.
Which lens colours and tints will you be offering in SS24?
We continue to focus on our classic styles and tints which are usually solid tints. The colors: green and smoke are commonly found in our bestseller styles and multiple color combinations. In our more fashion-forward style, we use gradient tints to add another element to the frames.
Will you offer prescription glasses in SS24?
Besides our Sunglass collection, we offer a range of optical frames. Ranging from the modern classics to our fashion styles, there is a wide selection of models for male and female customers. The frames come with demo lenses. We currently do not offer prescription lenses. Our RX styles represent half of our collection and almost all of our sunframes are RX-able.
Any new sustainable practices in your production and shipping processes?
We have introduced bio frames and recycled black to replace all black frames. We are planning to introduce recycled plastic in colors in the near future. Our general shipping process has been plastic-free for a few years.
What are your marketing stories?
We are highlighting our season's new addition, the "Remmy Expedition" in an outdoor segment. We drew inspiration from California's pioneering climbers and watermen to create an eye-catching frame with an expedition-ready hooded silhouette, all milled from a single 20mm block of acetate. The lenses, manufactured by our partners at Zeiss, are the most technical to date –
a polarized polyamide lens that is finished with a backside Anti-Reflective coating and Ri-Pel coatings which provide protection from water, salt, and fingerprints. Continuing from last year sustainability will be a part of our messaging and our product ranges with bio and recycled acetate.
How are you supporting retailers to sell this category?
We are creating specific point-of-sales items to support retail with a variety of campaign images and product information ready for use in the field.
What is your situation regarding stock and deliveries?
We usually ship within 24 hours and our fulfillment levels are very high.