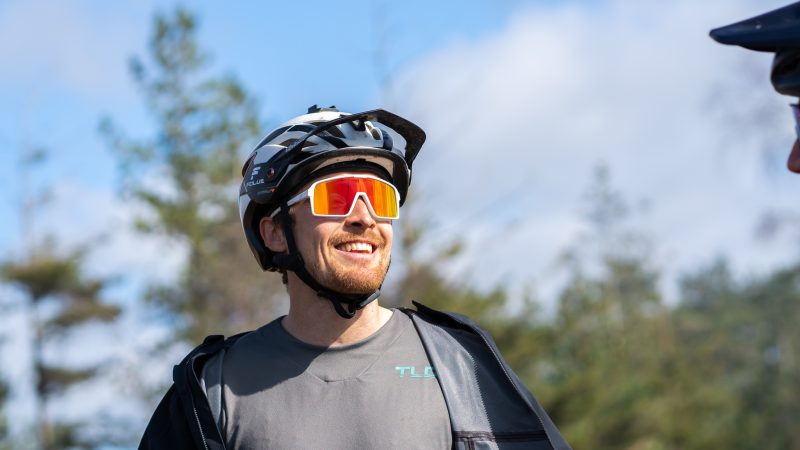 Melon Optics S/S 2024 SUNGLASSES Preview
Retail Buyers Guide: Sunglasses S/S 2024 Retail Buyer's Guide
Brand: Melon Optics
Interviewee: Neil
What are the key trends in sunglasses for board sports for Spring/Summer 2024?
Seems to be a mixed bag – anything goes. From wild large shields sport models all the way to flat acetate fashion models – do whatever you want! The 90s/00s vibe seems to be well alive too.
How have your sales been in 2023 so far?
2023 has been going well – we are at a stage of production change, so actually sold out of pretty much everything in the lifestyle range, so desperate for the new stock to now land – a good sign I guess! Performance models are going as strong as ever, also our latest smaller female specific Alleycat frame which has hit the market with a bang.
How are you segmenting your sunglasses?
Simple Performance and Lifestyle. That is it, apart from sport/terrain specific lenses with Snow and Trail. No need to complicate things.
What frame shapes and colours do you offer in your SS24 collection?
At Melon we don't release things as far in advance as others, to avoid such wasteage on heavy preorders, so we will be dropping a new performance shape later this year – but its another full shield model with a few more curves! The line otherwise remains pretty much the same with some lifestyle classics and our market leading Alleycat (and Small version) and Kingpin.
What materials are you using in your SS24 collection?
Its all about the TR90 – flexible just how we like it! Lenses remain trusted Polycarbonate with Japanese polarization on the lifestyle models. And of course Zeiss remains our trusted lens partner on the performance range with the snow and trail specific lines.
What lens technologies do you offer in your SS24 collection?
Zeiss sports range with Snow and Trail specifications. We also have 2 levels of photochromic/transition lenses which are selling like hotcakes. 2024 will see us introduce something fresh in the photochromic space with some chrome colour photochromic models.
Which lens colours and tints will you be offering in SS24?
Everything from dark smokes to the brightest colour chromes. We also recently added a gold chrome to our Zeiss performance line of lenses which we developed specifically with Zeiss.
Will you offer prescription glasses in SS24?
We already do on our performance range. The lifestyle range will feature prescription options to UK customers thanks to our partnership with RX Sports.
Any new sustainable practices in your production and shipping processes?
All packaging is sustainable, and working to using bio sourced plastics where possible without loss of performance – it needs to work and actually be environmentally sustainable before we implement it – no greenwashing please.
What are your marketing stories?
RUN TO THE HILLS! Iron Maiden baby! Just dropped this tail end of Summer with a range of lifestyle sunglasses, performance sunglasses and much more – running into 2024 too with even more Maiden fun to be had! On top of Iron Maiden – some other exciting collabs are on the cards for 2024 – cant wait!
How are you supporting retailers to sell this category?
We provide displays for use in store with exchangeable image boards depending on the story to be told. This includes POS for Iron Maiden.  We also do not force retailers into huge prebooks – after almost 20 years in this industry I have learned how destructive this heavy prebook 6 months ahead can be. Also the pressure to take bigger orders than they can handle has no positive impact – it just results in discounted product which we should all be striving to avoid.
We are also setting up a lot of demo partnerships – mainly in the bike space for performance sunglasses – it's a perfect way to introduce customers to the brand and our level of tech.
What is your situation regarding stock and deliveries?
We have just started with our new production partners and all is flowing nicely – makes a nice change after some of the stress of the covid/post covid period. So all is bueno!
We work on a flowing stock system thanks to our strong online presence it means we can carry stock through the year for retailers to dip into rather than risking a heavy prebook months in advance.