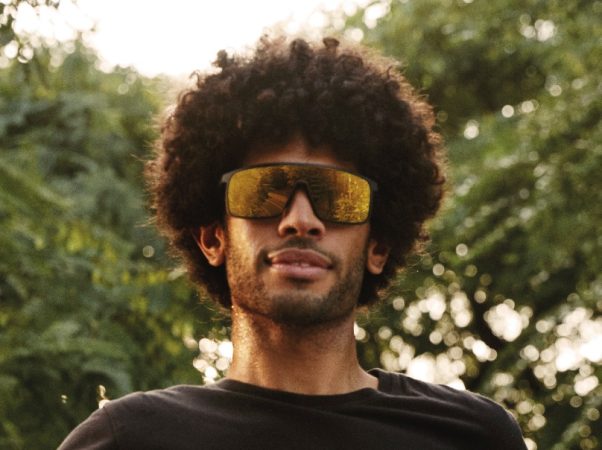 Adidas Sport Eyewear S/S 2024 SUNGLASSES Preview
Retail Buyers Guide: Sunglasses S/S 2024 Retail Buyer's Guide
Brand: Adidas
Interviewee: Lara Marogna (Group Style & Product Development Director)
What are the key trends in sunglasses for board sports for Spring/Summer 2024?
In regards to design and frames, we provide a comprehensive range of sunglasses, encompassing full-rim, half-rim, and rimless styles. Our collection includes both bi-ocular options found in the adidas Sport Active cluster, as well as shield frames predominantly available in the COMPETITION and PERFORMANCE clusters. As for the latest trends, cylindrical lenses and 7×4 toric lenses appear to be the most sought-after choices. A large range of colours is always present in adidas Sport collection, in order to satisfy performance and aesthetics requests.
How are you segmenting your sunglasses?
For adidas Sport we offer 3 different clusters that will respond to all needs for athletes from beginners to professionals:
ACTIVE: those who would like frames with sport characteristics but don't want to give-up on a more lifestyle look. Based on best-selling shapes, these glasses are the perfect combination of performance and style for an easy to wear range, whatever the situation.
PERFORMANCE: dedicated to people who require more elevated sport technicalities. These glasses guarantee a comfortable fit and ensure focus remains solely on the challenge ahead.
COMPETITION: for athletes that constantly do sports and want the best performance a frame can offer. These sunglasses are perfectly suited to a multitude of sports and they provide crystal clear vision and additional comfort in all weather conditions. https://www.adidaseyewear.com/row/technology/
What frame shapes and colours do you offer in your SS24 collection?
Our products cover all shapes and colors. From bi-ocular sunglasses, to rimless, full-rim and half-rim masks – all shapes requested from our clients. We also work closely together with athletes to offer not just stylish but also comfortable, multifunctional and for sport designed sunglasses. In our collection, you can always find more basic colours as black and white, but also fun seasonal colours, which recalls the core adidas collection.
What materials are you using in your SS24 collection?
TR90 is mainly used for our PERFORMANCE and COMPETITION clusters, while for ACTIVE clusters we use RPA12.
What lens technologies do you offer in your SS24 collection?
All our sport lenses are made in polycarbonate (PC), Nylon, NXT and CR39. The material used depends on the type of sport sunglasses in which they will be applied. https://www.adidaseyewear.com/eu/lens-view/ Furthermore, there will be a new technology called "antifog coating" to guarantee best and clear vision.
Which lens colours and tints will you be offering in SS24?
From our latest release, we offer a variety of colors, among them: Smoke, Roviex, Brown, Violet, Blue and Green
Will you offer prescription glasses in SS24?
For those who wear prescription lenses in their daily life, the adidas Sport Optical Clip-In offers athletes the freedom to enjoy sport with performance quality adidas Sport eyewear and clear vision. It is the right solution for all athletes who need to use graduated lenses for their favourite sport, but they don't want to use contact lenses during sports. The Optical Clip-in is developed to be fitted with ophthalmic lenses, to enjoy the most out of our glasses. The internal optical prescription clip-in is available for both Competition and Performance sunglasses in both full frame and rimless options. We also have a dedicated sport optical collection with all our sunglasses technical features: air ventilation system, nosepad adjustability, end-tips adjustability and internal grip for the best balance.
How are you supporting retailers to sell this category?
By constantly training our reps, so they can find detailed information about all our technicalities. They also play a fundamental role, in reporting clients' feedback, thus fine tuning our offer based on real needs from our customers. We also offer visual assets for the windows of our retails and seasonal adv material in order to offer a push on our products. We also offer seasonal catalogues, in which all our collection is present, with the description of technical features.