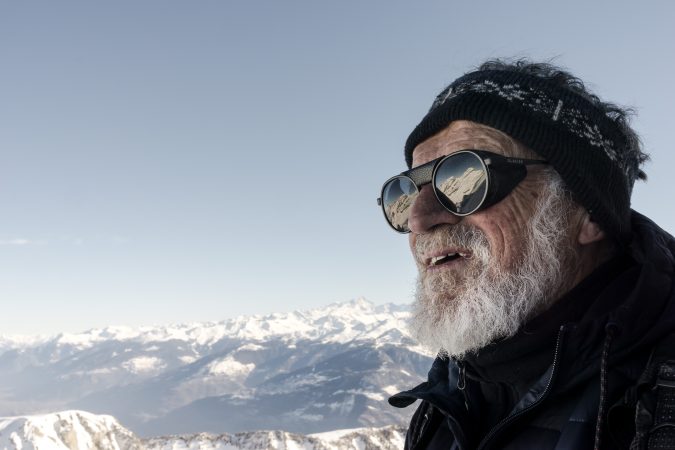 Glacier Optics S/S 2024 SUNGLASSES Preview
Retail Buyers Guide: Sunglasses S/S 2024 Retail Buyer's Guide
Brand: Glacier Optics
Interviewee: Arnaud Cottet & Benoît Goncerut, co-founders
What are the key trends in sunglasses for board sports for Spring/Summer 2024?
To push fractionating design and quality of the material in order to be able to repair the frames, and not throw away your sunglasses because one element broke down. And also coming with some customize fit made with 3D printings. That are our main goals.
How have your sales been in 2023 so far?
Pretty good. We doubled our sales compared with the same period last year.
How are you segmenting your sunglasses?
For the moment, we only offer one model, the Moiry, available in normal and S sizes, always in category 3 & 4. Size S is better suited to rather slim faces. Since this winter, we've been offering the Tortoise color, which is a big hit with women. Starting this winter, a new single-glass model will complete our range. Also available in category 4, this will be a must-have for mountaineers who want lightweight, high-performance sunglasses made in the Alps.
What frame shapes and colours do you offer in your SS24 collection?
We keep on going with the initial brand identity. Embracing our alpine heritage while adding to it the latest technology combined with the best local know-how. The Moiry model is inspired by the 60's 70's, and now we are working on a titan mask using the 80's heritage and some 3D printed frames using the codes of the 90's.
What materials are you using in your SS24 collection?
Still using some long lasting material such as titanium or stainless steel. We wanted to produce a bio-based model but in the end, all we could offer was sunglasses composed of only 50% plant material produced by a large major company active in the metro-chemical sector. In short, greenwashing. So we abandoned this project. We prefer to assume that every product has an impact, and concentrate on the product's lifespan and the possibility of repairing it.
What lens technologies do you offer in your SS24 collection? Zeiss lenses in category 4.
Which lens colours and tints will you be offering in SS24?
We keep on with the same lenses. A super nice mix of lenses in category 3 & 4 that you can find on www.glacieroptics.com
Will you offer prescription glasses in SS24?
Yes, our Moiry frames are compatible with prescription lenses. We do not internalize the service of offering lens corrections. We prefer to let the opticians take care of it. We're all specialists in one particular job! 🙂 So, we sell our frames separately without lenses, and our customers are free to go to any reliable optical store to get the prescription lenses of their choice fitted. The curve on the Moiry is a B6 standard curve, so it fit easily any regular lenses.
Any new sustainable practices in your production and shipping processes?
Let's face it: every product has an environmental cost, so our aim is to produce sunglasses that lasts as long as possible, and that the components of the product can be replaced (fractioning design). We want to promote short consumption circuits. This means producing in the main place where our products are used: the Alps. Made in the Alps is not just a motto, we believe in promoting ancestral alpine know-how rather than using mass-production techniques. Except Zeiss vision Sunlens, all our partners are human-sized manufacturers as well as passionate and inspiring craftsmen that use techniques passed down from generation to generation. We are also working on 3D project. The idea is to reduce our stock and offering a customized high end quality product. In our opinion, these two aspects are the key to be more sustainable.
What are your marketing stories?
We feel it's important to communicate transparently through the people who gravitate around Glacier Optics (craftsmen, mountaineers, retailers, mountain enthusiasts, etc.) and who share our values. By distancing ourselves from the classic industrial model, we want to put passion back at the center and the love of a well-made, hand-crafted product. We want people to make the brand their own. So we prefer an imperfect image with substance to an ultra-smooth reel shot with the latest drone technology. A propos, you can watch our latest portrait of our craftsman Serge Lowrider on our website, he's such a boss! (https://www.youtube.com/watch?v=BI3RuJh82LE&t=206s)
How are you supporting retailers to sell this category?
The price indicated on the website is the price we sell our sunglasses. Our retailers know that we are not the kind of company that tend to overproduce and end up with a stock of sunglasses on our hands that we try to sell off roughly no matter how. Our products are handmade by passionate people and we are too proud of our sunglasses to sell them 40% off on a hard discounter website.
What is your situation regarding stock and deliveries?
We still deliver our sunglasses straight from our garden shed. We have enough stock for this upcoming season in each sunglasses declination. We control every sunglasses that leaves the office and send it by our own to our customers. We don't want to outsource this and will keep it up as long as we can.