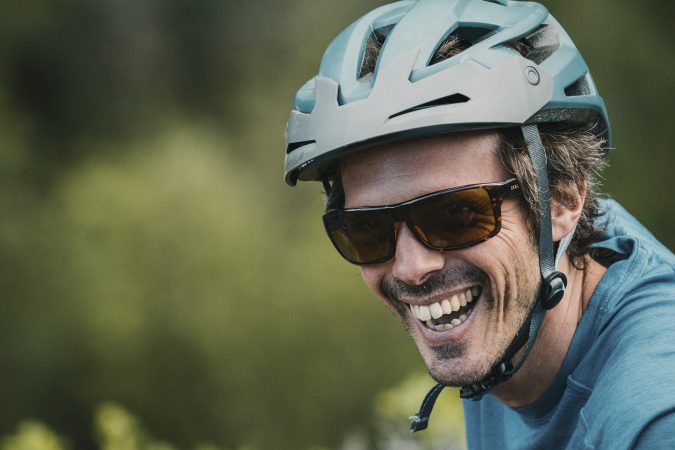 Zeal S/S 2024 SUNGLASSES Preview
Retail Buyers Guide: Sunglasses S/S 2024 Retail Buyer's Guide
Brand: Zeal Optics
Interviewee: Mike Lewis – Sr. Director of Global Marketing
What are the key trends in sunglasses for board sports for Spring/Summer 2024?
The biggest trends we're seeing is a focus on high-quality polarized lenses in quiver-killing styles that you can rock from the beach to the bar, and everywhere in between. The thing we're most excited about is our launch of our first artist collab with Pat Milbery with the Open Hearts Collection. Pat's a former snowboarder who is doing amazing murals around the world and we're stoked how these four SKUs came together. The focus is on the power of nature for improving mental health, and these will be launching later this year in Europe with a $5USD donation for every pair sold made to Tree Nation.
How have your sales been in 2023 so far?
This summer has been an interesting one – there's a lot of inventory out there from the pandemic, and I think a lot of retailers are a bit overstocked and hesitant to place new orders. This has led to flat sales at retail, but we're seeing a lot of success with retailers that are turning their Zeal stock while other brands stagnate, which is leading to more shelf space. With temperatures soaring the last month, sales are increasing as well as more people are getting on the water, wherever they can find it.
How are you segmenting your sunglasses?
We segment our line by lens and frame material and like to keep pricing really easy to understand around those collections. The majority of our line is RRP €139, Metals are €176, See Grass is €157 and our Auto Sun line are €214.
What frame shapes and colours do you offer in your SS24 collection?
We're just wrapping up the '24 line and I'm really excited with what's coming down the pipe. We're offering some new wrap styles, as we're seeing a ton of growth in fly fishing and SUP, as well as a couple of square and rounder lifestyle frames. Look for some really interesting new tortoise frames, with fun pops of color in our slip-proof ProFlex rubber temple tips and bridges.
What materials are you using in your SS24 collection?
The raw materials we use at Zeal Optics are where the rubber meets the proverbial road in our quest to USE LESS in our production. All of our sunglasses are made from plant-based or recycled/recyclable materials: METALS – Strength. Style. Sustainability. Zeal's Metals are a confluence of strength, style and sustainability with unique design elements that stand out from the pack, while minimizing their impact on the environment. Forged from recyclable stainless steel, plant-based Ellume Polarized lenses, Hexetate and ceramic nose pads. BECAUSE DETAIL IS EVERYTHING. SEE GRASS – Reuse. Regrow. Reimagine. See Grass combines recycled plastic and grass fibers in a closed-loop system powered by renewable energy to create unique, durable frames with our lowest environmental impact to date. Recycled Plastic + Grass Fiber + Bio Gas = SUNGLASSES REIMAGINED. Z-RESIN – Plant-Based Performance Crafted from the versatile castor bean's oil, this plant-based material provides an incredibly durable and lightweight plastic alternative without the footprint of petroleum. The use of Z-Resin significantly reduces the amount of C02 produced during manufacturing and is the staple of the Zeal Sunglass line.
What lens technologies do you offer in your SS24 collection?
Ellume Polarized is the staple of the Zeal Optics lens collection. While other lenses are made from petroleum-based materials, Ellume Polarized lenses and Z-Resin frames use a unique plant-based polymer as their bonding agent. This material, made from the castor plant, delivers incredibly light, durable frames and high-purity lenses for cleaner, crisper vision, with a smaller environmental footprint. AUTO SUN From Dawn 'Til Dusk Your partner for all-day adventures in changing light conditions. Auto Sun lenses combine photochromic technology and polarized protection into a single lens for an unsurpassed visual experience no matter where the sun leads you.
Which lens colours and tints will you be offering in SS24?
Historically we've kept our lens collection pretty tight, with Dark Grey, Copper, Horizon Blue and Rose Ellume Polarized options, along with our Auto Sun line. But, for '24, I'm thrilled to release our new Phoenix Mirror lens, a rose-based lens with a red flash, that is hands down favorite in our goggle collection and sure to turn heads.
Will you offer prescription glasses in SS24?
Definitely – we just started offering prescriptions in our Horizon Blue lens, and sales are up over 25% from LY for our prescription program. We're fortunate to share optical labs with Maui Jim, our parent company, and provide some of the best Rx lenses in the world. We also just release our first unique Rx design, Adventure Ready 2.GO. Designed for your active life outdoors, our new 2.GO prescription lenses feature backside digital compensation for crystal clear focus for any activity. This new proprietary lens is unique to Zeal and is specifically designed to keep objects in the distance in perfect focus for sports across the entire lens, including in larger wrap styles, while enhancing your near vision in our progressive options, specifically for reading digital screens while on the go, or a book while relaxing on the beach.
Any new sustainable practices in your production and shipping processes ?
In our quest to reduce our company's impact every year, we are working through LCAs for all of our collections, which is a huge task but is already bearing fruit for finding ways to decrease the impact of every one of our products. I'm very proud to say that we're the only sunglass company that uses plant-based, recycled or recyclable materials in every product we make, Including goggles for '23/24 with a 100% post-consumer recycled line of straps and frames.
What are your marketing stories?
As a company inspired by outdoor adventure, our focus is on "Follow The Sun" and finding ways to adventure while keeping your impact light.
How are you supporting retailers to sell this category?
Retailers are our life-blood and the majority of our marketing budget is focused on supporting them through an amazing in-store presence that drives sell thru. From our display program and customized display options to our robust custom POP and training, our goal is to give retailers the tools they need to turn their Zeal cases and bring retail back stronger than ever!
What is your situation regarding stock and deliveries?
Our inventory is very healthy thanks to solid forecasting and our relationships with our factories. Working closely with Maui Jim and Kering Eyewear's analytical teams is a huge benefit to ensure we're not overstocked and never break price on sunglasses to keep our retailers' margins healthy.