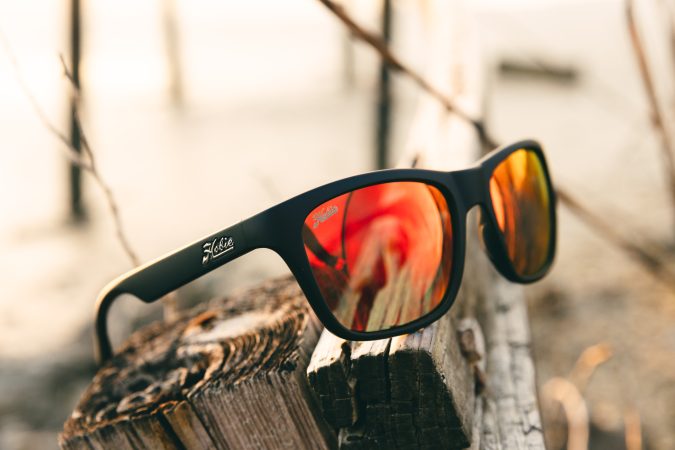 Eyeking (Hobie) S/S 2024 SUNGLASSES Preview
Retail Buyers Guide: Sunglasses S/S 2024 Retail Buyer's Guide
Brand: Hobie
Interviewee: Dylan Coates, Marketing Manager
What are the key trends in sunglasses for board sports for Spring/Summer 2024?
Lifestyle frames with pop colors incorporated into the design, especially the lenses are typically preferred by boarders. However, performance features are equally important, so we've strategically implemented these into our frame and lens technologies.
How have your sales been in 2023 so far?
We've seen a positive trend in sales.
How are you segmenting your sunglasses? We diversify our collection between 8-base sport styles and 6-base lifestyle frames. Within those collections, we offer floating options.
What frame shapes and colours do you offer in your SS24 collection?
Medium/Large rectangular 6-base frames, such as our Coastal Float and Woody Sport styles with colored mirrors. Smaller round frames like our Wrights style has been successful in crystal colors like crystal olive and crystal clear. Traditional Aviators, such as our Broad and Loma styles, remain strong sellers.
What materials are you using in your SS24 collection?
TR-90, TPX Floating Material and Monel Metal Frames.
What lens technologies do you offer in your SS24 collection? HYDROCLEAN™ LENSES. The lightweight Injected Polycarbonate HydroClean™ Polarized lenses are for active sports as well as everyday wear. Each lens is comprised of 100% polarized injected polycarbonate: the lightest lens material offered that is virtually shatterproof with hard-coatings for scratch resistance.
Which lens colours and tints will you be offering in SS24?
GREY, COPPER, COBALT MIRROR, SEA GREAN MIRROR, SUNSET & PINK MIRROR, SIGHTMASTER™ PLUS.
Will you offer prescription glasses in SS24?
Yes, through our lens partner, Lensabl. We'll also be putting an additional focus on our DUO Collection, which features Stylish prescription ready frames seamlessly and effortlessly convert to 100% Polarized sunglasses with magnetic clip-on options. Clips remain secure on frame with strong, imbedded magnets and the only clips on market to have integrated hook for added security. Base lens can double as a blue light blocker.
Any new sustainable practices in your production and shipping processes ?
We are working to reduce unnecessary plastics from our packaging and exploring the use of recycled materials.
What are your marketing stories?
Built For The Pros. Priced For Everyone. We deliver a premium pair of sunglasses designed to perform on the water that is affordable for all customers.
How are you supporting retailers to sell this category?
We are putting emphasis on storytelling behind the value that our brand delivers against our competition.
What is your situation regarding stock and deliveries? We currently have stock available.