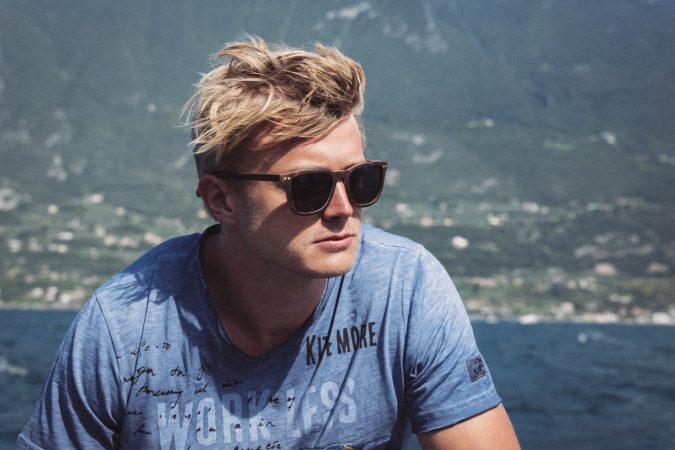 WAVE HAWAII S/S 2024 SUNGLASSES Preview
Retail Buyers Guide: Sunglasses S/S 2024 Retail Buyer's Guide
Brand: Wave Hawaii
Interviewee: Carsten Raphael, CEO
What are the key trends in sunglasses for board sports for Spring/Summer 2024?
We still stand for sustainable eyewear and favor different types of wood as well as recycled unbreakable fishing net sunglasses. We focus on traditional shapes as well as bold exotics.
How have your sales been in 2023 so far?
2023 was our best year yet and we unfortunately sold out of some models as early as June. We are very confident that our development will continue like this and are already looking forward to 2024.
How are you segmenting your sunglasses?
This is quite simple with us:
– Wood-Wood
– Wood-metal
– Wood-acetate
– Wood-PC
recycled fishing nets. Our strongest segment is clearly wood in a wide variety of styles – and always with polarized lenses.
What frame shapes and colours do you offer in your SS24 collection?
Traditional shapes with fine details are the order of the day here, so a bit of retro with modern parts makes for a good mix. Specifically: Square, Panto, Wayfarer, but also Oversized and Square are shapes that score with the small details. In terms of color, we are of course wood-emphasized, but again and again with small and fine colored accents on temples and frames.
What materials are you using in your SS24 collection?
Our wooden glasses are made of both solid wood and laminated woods. We work with walnut, cherry, bamboo, zebrano, maple, rosewood. Beside wood we offer sunglasses made from acetate and recycled fishing nets.
Which lens colours and tints will you be offering in SS24?
Our range has lenses in brown, grey, blue, orange, yellow and cherry pink. Partly gradient.
Will you offer prescription glasses in SS24? No, not yet.
Any new sustainable practices in your production and shipping processes?
Our brand philosophy is based on sustainability. That's why you will only find glasses with mainly natural and sustainable parts: wood, acetate, recycled fishing nets. The different woods of our glasses come from sustainable and environmentally friendly wood management according to FSC. The raw material of our acetate glasses is cotton. And the Fishing Net sunglasses come from recycled fishing nets. Great emphasis is placed, among other things, on producing as little waste as possible by processing materials to the maximum extent possible – naturally without any loss of quality. We try to organize our transports as climate-neutral as possible.
What are your marketing stories?
To put it in a nutshell: We combine the symbiosis of sustainability and style with glasses that are different and fun. Life is great!
How are you supporting retailers to sell this category?
Dealers have an easy time getting started with us because we come with no MOQ. For relatively small quantities, our market partners already receive free bamboo counter displays and a very interesting scale price list, where it becomes difficult to say no.
What is your situation regarding stock and deliveries?
We try to have as much as possible all models in stock throughout the year, so that usually subsequent deliveries can be made within one day.