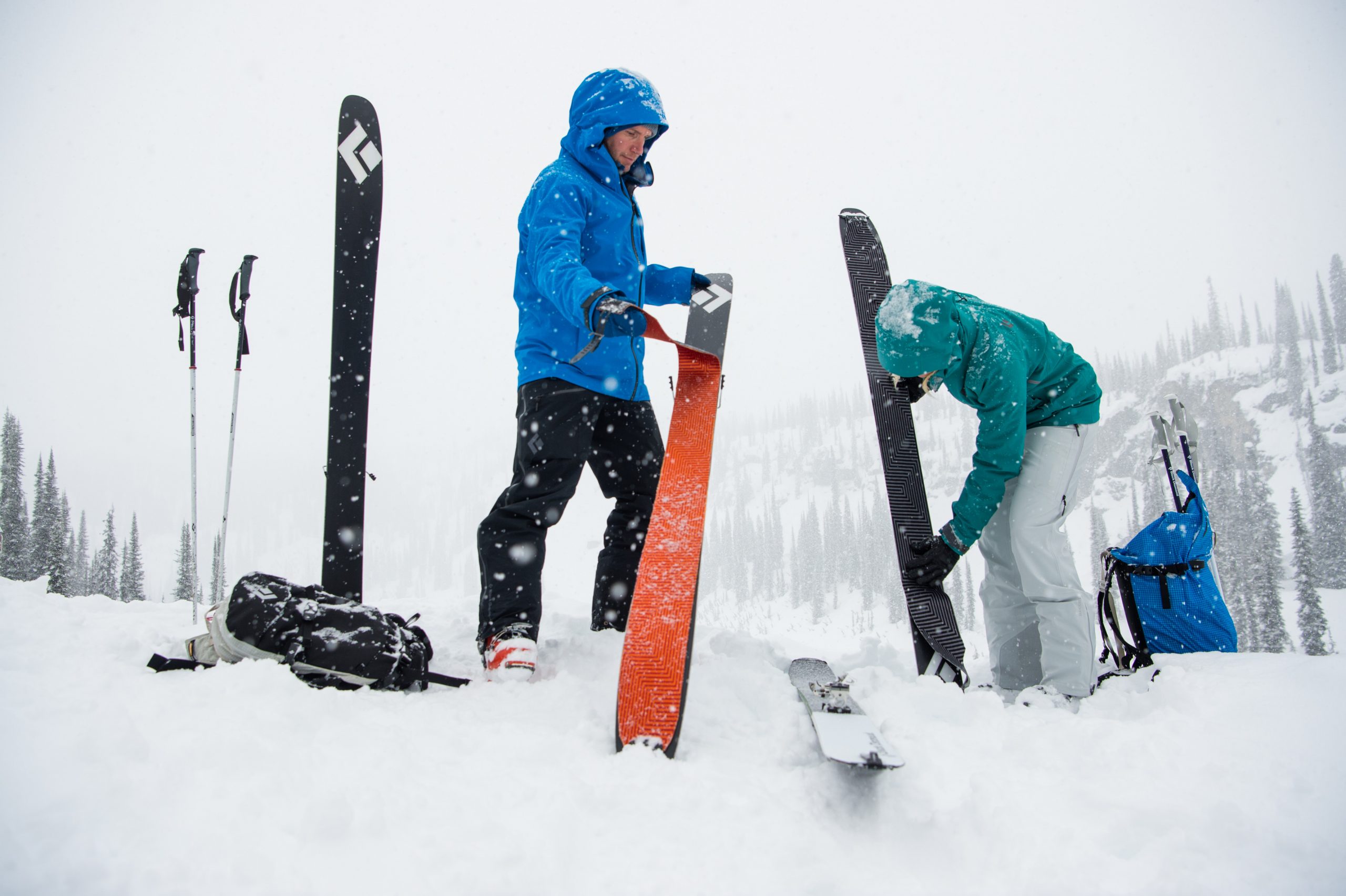 Black Diamond FW19/20 Splitboarding Preview
Retail Buyers Guide: Splitboarding FW19/20

Brand: Black Diamond
Interviewee: Christian Lehmann – Brand Marketing & Pro Deal Manager Europe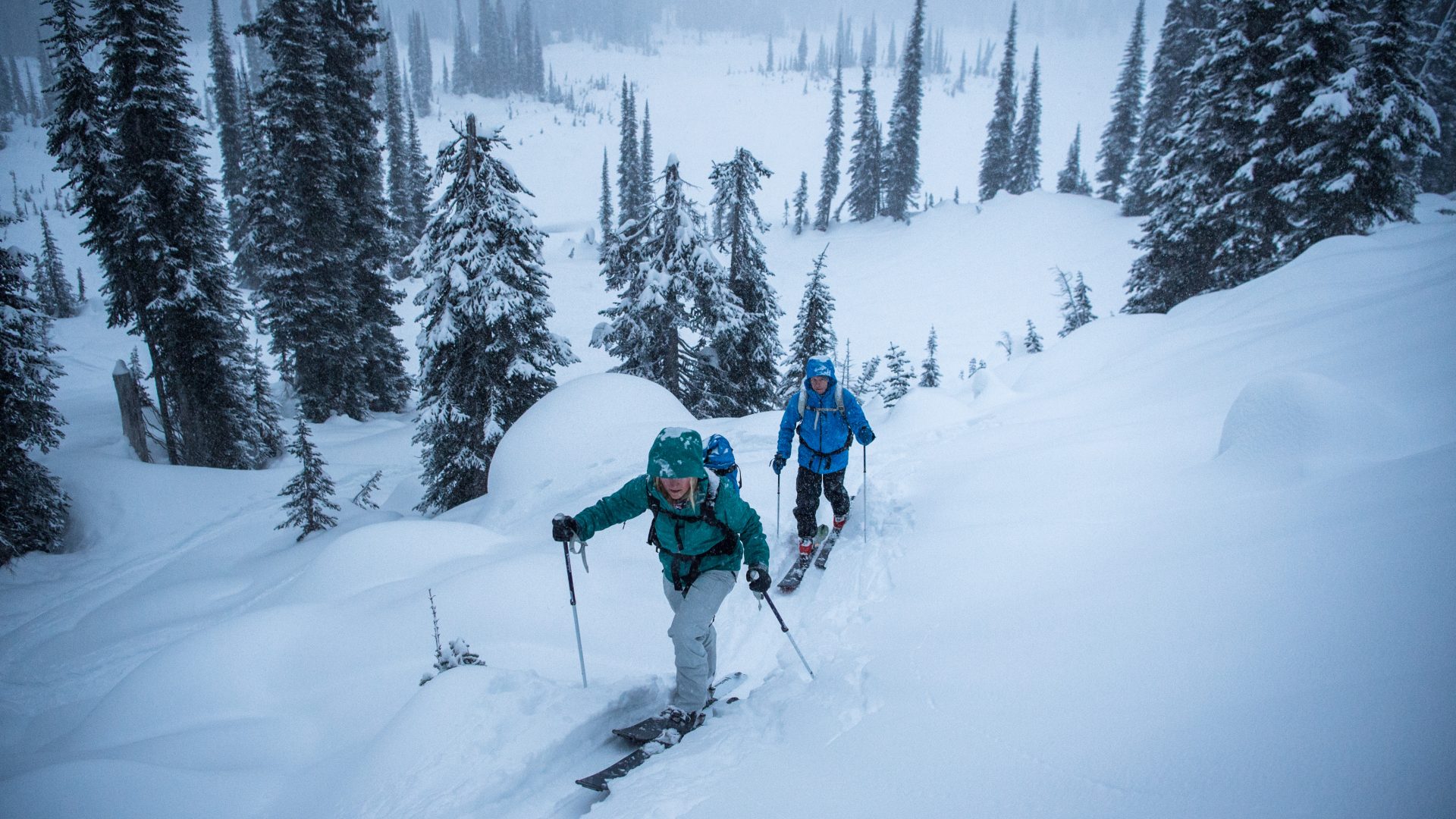 Please outline up to three new key products of interest to splitboarders in your line, and tell us what makes them so great.
Black Diamond offers splitboarders special pieces of gear in various fields: Just as much as Black Diamond develops gear for dedicated Freeriders, Splitboarders require special features in their gear to fully embrace their sport. This winter BD enlarges our snow safety section by adding avalanche beacons to the product portfolio. The "Guide BT" shines through its massive 60m circular range same as mark and scan function for multiple burials. Its Bluetooth functionality allows users to manage settings, set up training, optimizations and updating the software. When it comes to poles, the "Compactor" pole has an adjustable length, features Z-Pole technology and therefore folds up small enough to fit in touring packs – making it ideal for splitboarding and travelling. To complete the set, Black Diamond's "GlideLite Splitboard MIX STS" skins offer splitboarders fast and easy adjustability and set up. The patented tip attachment does not require you any tools for set up while the tail attachment stretches in two directions to fit a wide variety of boards.
Construction. This is the place where you can talk to us about what's going on under the hood in your gear, and how you are building it.
At the Black Diamond headquarters in Salt Lake City over 60 engineers and designers constantly develop new products and test the prototypes in the Wasatch mountains. The goal to make the best possible gear for the user has resulted in setting industry standards in various fields. Black Diamond was the first brand to bring Z-Pole technology to market. While the compactable poles were originally designed for trail running, the team immediately realized the potential for Splitboarding. Also in the field of gloves, Black Diamond introduced over 30 years ago the first gloves with articulated fingers on the market to add dexterity and facilitate grabbing which has become an industry standard. When it comes to skins, our skins are all handmade and produced in our Headquarter in Salt Lake City – this enables us to guarantee the best possible quality and performance of the product that can also be seen in BD Beacons: With the highest performance and safety features in mind, the new Black Diamond Beacons have been developed in cooperation with the partner-brand PIEPS, who is known to be the leading brand for beacon technology.
Onto functionality now; how do you make your stuff work better than the competition during skinning, during transitions and riding?
Black Diamond is a highly driven brand in the fields of design, engineering and working with athletes. Our clear goal is to bring the best possible gear to market for activities in the mountains and the backcountry. In this process, we test the prototypes extensively before releasing and work closely together with our athletes same as PRO's to field test and collect feedback. This has not only supported us in making the best gear out there but pushed us in order to allow them to go even further.
Which pricepoint is seeing the most action at retail? Are splitboarders prepared to spend money on gear, or is becoming this a discount/budget marketplace?
As in most industries, the price represents the quality of the product. When it comes to mountain sports, the gear you wear should not only be chosen based on the price, but it features and how it contributes to your safety in the sport you love. Black Diamond stands for quality and highly engineered products. In order to guarantee both attributes, the price has to represent those too. As a manufacturer of the highest quality products we see it as our goal to allow fast, light and safe movement in the mountains with the highest quality equipment.
What unique features will splitboarders dig about your gear next year?
Black Diamond's highly engineered products are a result of a focused team of users, working every season on challenging the gear currently on the market, making it more efficient and practical for the user. One product that will receive specifically lots of attention will be the new splitboard skins with an innovative patented tail loop attachment. Not requiring tools for set-up and securely clamping to skins makes these skins extremely easy to use while highly adjustable and durable.
How are graphics evolving in your splitboard-focussed lineup? Any particular trends going on?
The design language in Black Diamond's products has a minimalistic, clean and technical focus, underlining practical features and the products' individual functionality to allow easy handling. There is no specific graphic design when it comes to splitboard focused products.
What's the ideal-world distribution channel for your gear as splitboarding evolves? B2C, speciality retail or wider? Do people still need advice on this stuff, or can they buy them by themselves?
While we are driving a multi-channel distribution model in Europe, especially in the snow safety and our backcountry product category, we see high importance on the knowledge transfer and advice on products through speciality retail stores. Black Diamond has focused on working with the best partners in this field in order to guarantee our costumers professional consulting and when it comes to safety products.
In terms of size, which are your top three European markets for splitboard equipment?
The top markets we are focusing on in all our categories but also especially when it comes to splitboarding are Switzerland, Germany and France.