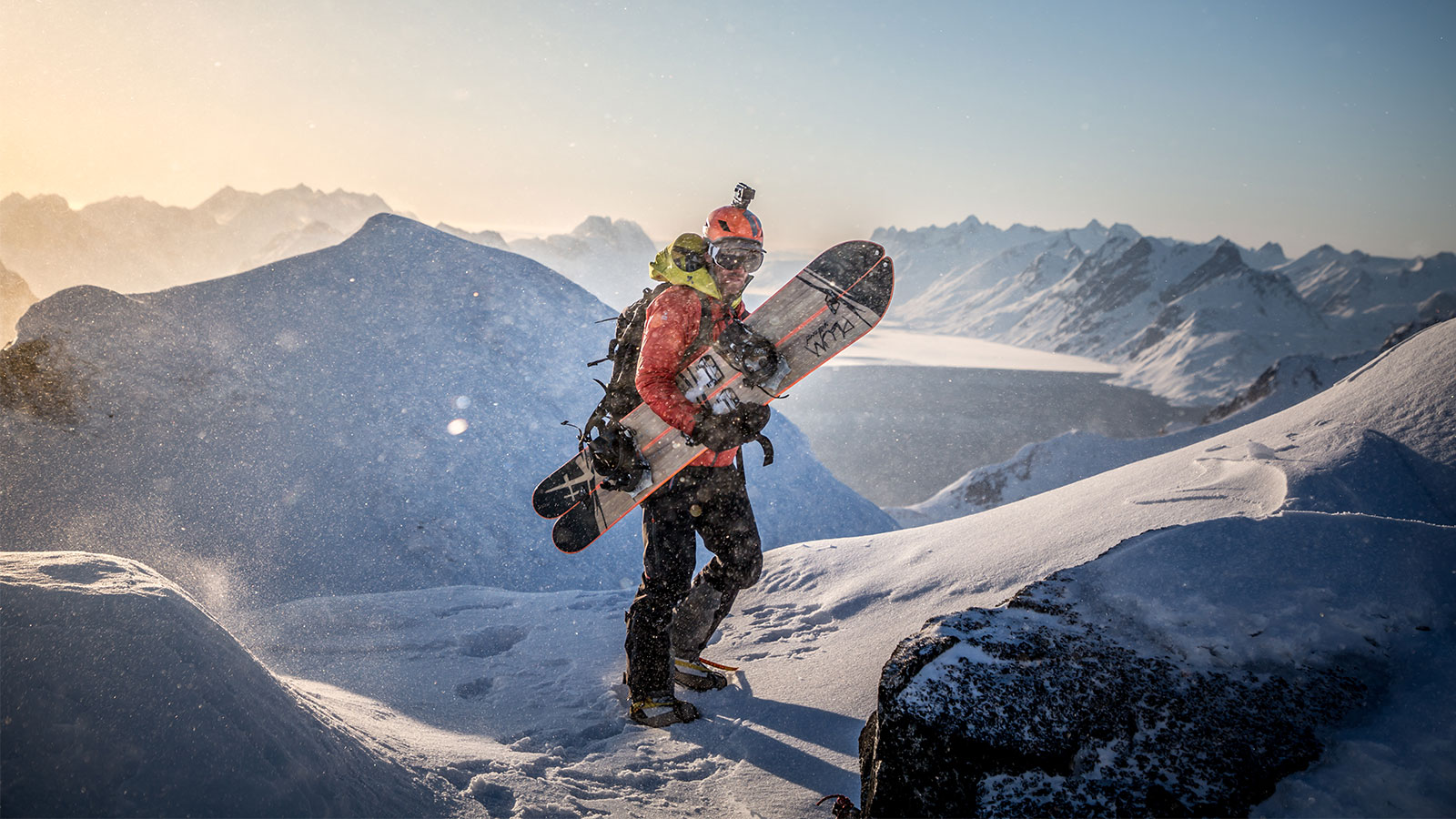 Plum FW19/20 Splitboarding Preview
Retail Buyers Guide: Splitboarding FW19/20

Brand:  Plum
Please outline up to three new key products of interest to splitboarders in your line, and tell us what makes them so great.
We mainly worked on the improvement of existing products. We don't want to have lines with a ton of products, we prefer to have a few but sure, approved and always more efficient products. You'll see that we did not come with a brand-new product but that we "rethought" the ones that we have, to make them always a step forward.
Onto functionality now; how do you make your stuff work better than the competition during skinning, during transitions and riding?
Our board will be produced with our new TT hook system. It will allow a faster and easier manipulation of the board. Indeed, you'll be able to join the two parts without removing first your skins.
If we have a look at the entire line, we would say that the main evolutions won't be about time gain anymore. We've reached a point which allows the customer to use our bindings and splitboard without losing any time. Our aim is now surely about providing comfort of use rather than only time.
Which pricepoint is seeing the most action at retail? Are splitboarders prepared to spend money on gear, or is becoming this a discount/budget marketplace?
Well, it's a difficult question for us as we're not fixing prices depending on the market's one but depending on the product instead. We haven't got several kinds of lines (low prices middle range and high range). At first, we decided to take our expertise and produce bindings to answer a need and demands of lightweight, high quality and performance. So mainly, our customers are advanced Splitboarders because our product's prices come with the quality required by advanced riders. So, we'd say that, yes advanced Splitboarders are willing to spend money on products matching their needs. But we do know that the market is bigger than that and for now, we haven't the answer regarding beginners or occasional practising exactly. All that we know is that they usually don't buy Plum for their first purchase.
What unique features will splitboarders dig about your gear next year?
We took all kind of practice from snowboard and made them possible to Splitboard universe. Our range is pretty complete now.
How are graphics evolving in your splitboard-focussed lineup? Any particular trends going on?
Definitively yes, there will be changing in our next collection. All our boards are evolving with very different graphics but keeping the idea of black and wood.
For the Talps which is dedicated to the mountain, we designed lines that remind us of mountain lines.
For the Prems which is more in backcountry spirit, we designed modern psychedelic lines.
For the Eterle, we designed a board a little less girly this time, playing on symmetric graphics with a light touch of girly colour on sidewalls.
We'll also have a brand-new board from our partnership with Rip Curl. Our new board, named Transition is born from the mix of our respective world. All about that board is about Transition. The slid side (with a mix of sensation between snowboarding and surfing).
That name "Transition" comes from the link between Surf and Snowboard, sea and mountain, and from the ecological transition that we need to do and that affects both our discipline. You'll see that the graphism is kind of a denunciation about that issue that impacts our playgrounds
What's the ideal-world distribution channel for your gear as splitboarding evolves? B2C, speciality retail or wider? Do people still need advice on this stuff, or can they buy them by themselves?
The principal purchase habit is the internet, followed by specialized retailers and finally usual B2C. We think people still need advice. It's still hard to find real information and advice to make your choice. The two main sources of information are the brands (but is it always neutral?) and specialized shops which are too rare. Unfortunately, for now on, lots of shops with Splitboards are not specialists and as it isn't their main source of sales,  they don't dig unless they need to. And that's a shame because on the customer side, even when you're advanced, there is a lot of different products in Splitboard's world, so to find yours takes some time, trial and advice.
In terms of size, which are your top three European markets for splitboard equipment?
We'd say Austria, Germany and France, not necessarily in that order.