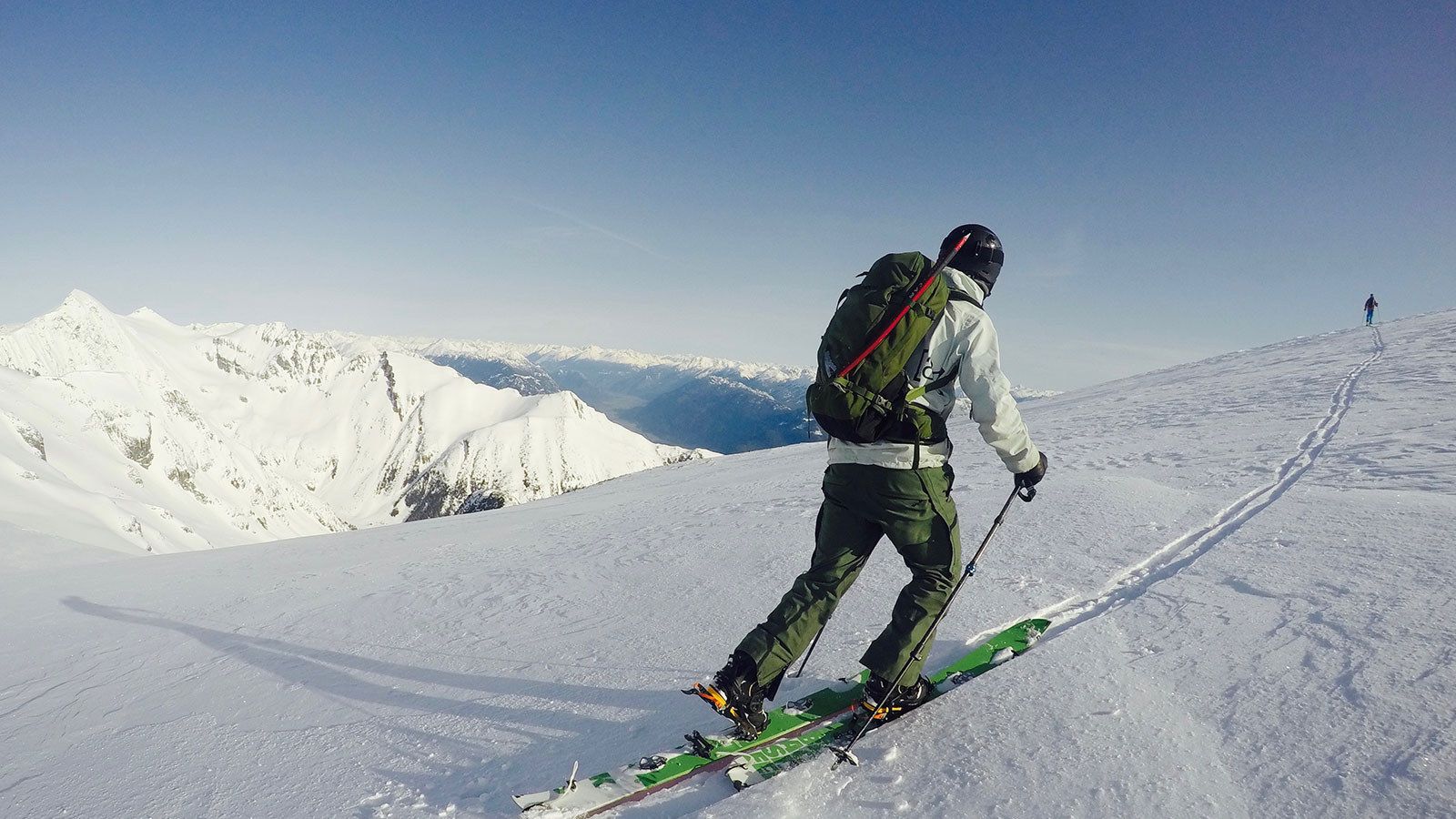 G3 Split FW19/20 Splitboarding Preview
Retail Buyers Guide: Splitboarding FW19/20

Brand: G3
Interviewee:  Jerrica Deiber, Marketing and Communications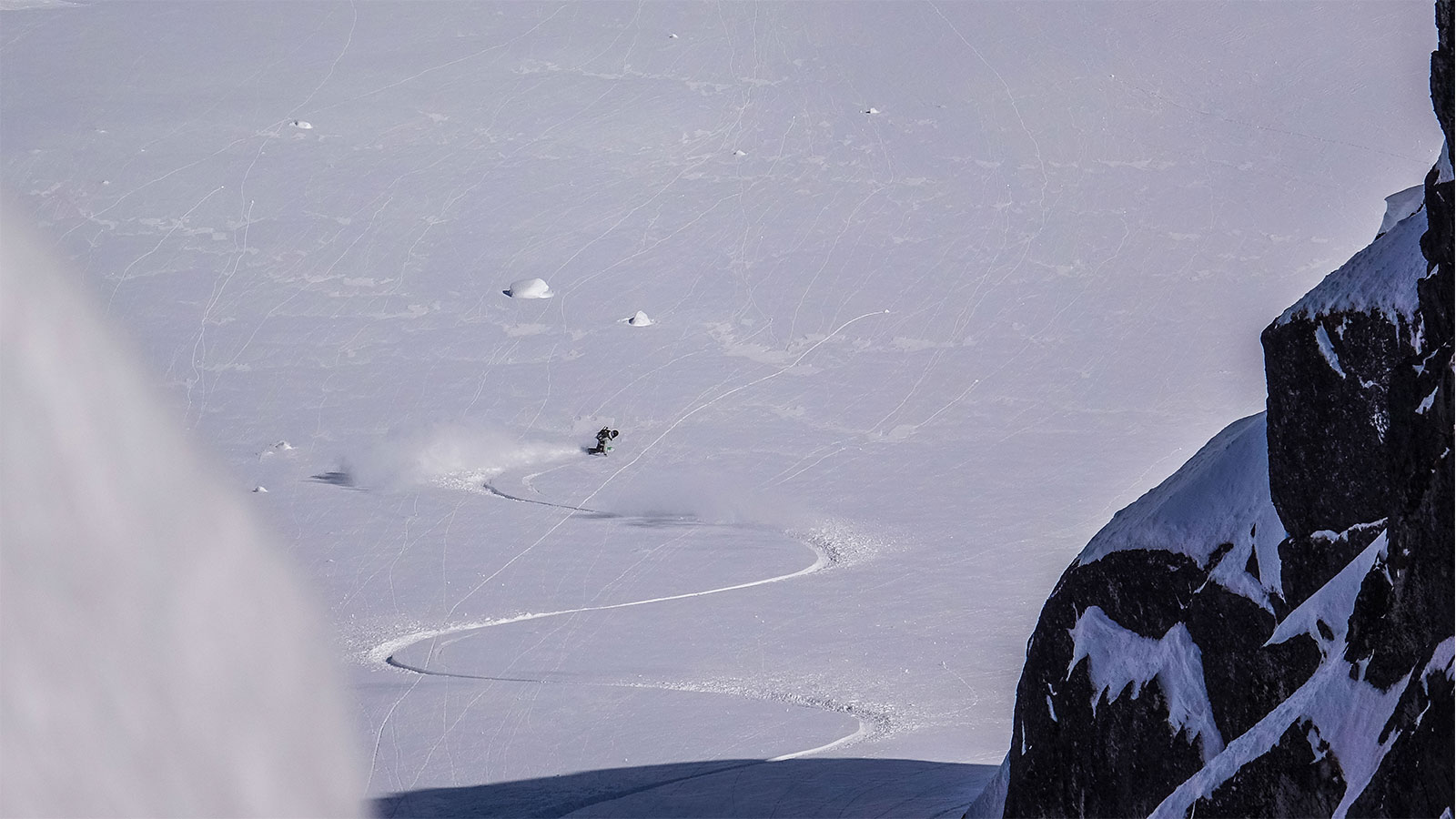 Please outline up to three new key products of interest to splitboarders in your line, and tell us what makes them so great.
AXLE Splitboard:  Not just a split version of an all-mountain snowboard, the AXLE with it's modern progressive shape is THE one-board quiver created by backcountry splitboarders for backcountry splitboarding. Skinning and riding have been equally considered when designing the AXLE to ensure that the climb to the top is as smooth as the ride down.
SPLITBOARD+ skins: Eliminating the need for difficult positioning and hard pulling to affix the tail strap, the new SPLITBOARD+ tail connector features a straight edge to line up on your board and a simple camming clip that requires very little effort and will hold the tail strap in place with confidence. We have 3 splitboard skins – SPLITBOARD+ Universal, SPLITBOARD+ Glide, SPLITBOARD+ Grip.
Construction.This is the place where you can talk to us about what's going on under the hood in your gear, and how you are building it.
The AXLE is constructed with a carbon fibre matrix to add torsional stiffness for better edge control and a more affordable board. Most boards are made with thin edges and a thin base, which works fine for the first tour. After a few base grinds, however, you've got core shots. The AXLE's thick base makes for a more durable board that's good for long-term tunes. We didn't forget the polyurethane sidewalls for best-in-class dampness.
G3's SPLITBOARD+ skin tip connectors are inspired by our ski skins, but custom tailored for splitboards. The low profile, self-aligning stainless steel hand on each skin tip allows for a secure, lightweight connection on any board shape.
Onto functionality now; how do you make your stuff work better than the competition during skinning, during transitions and riding?
AXLE: The AXLE has rounded edges in the tip, allowing two separate halves to act more like a ski. Splitboarders won't have to deal with hard corners getting caught on things or damaging the top sheet if the halves rub on each other.
SPLITBOARD+: The tip and tail connections and the straight edge of the skin fabric are all built to naturally align with your board out of the box. You only need to trim the shaped edge of the skin to dial in a custom fit. The sizing curve for the SPLITBOARD+ skins reflects real user needs and positions the most popular board lengths in the middle of a size. The S/M and M/L skins overlap for 8 cm allowing splitters who fall within that range a choice to have more skin fabric for additional coverage or less material for weight savings.
Which price point is seeing the most action at retail? Are splitboarders prepared to spend money on gear, or is becoming this a discount/budget marketplace?
AXLE: G3'S goal was to find a sweet spot for someone new to the backcountry who wanted to access a splitboard at a reasonable pricepoint, and also speak to super seasons backcountry users who understand the value of the board and love its quiver.
SPLITBOARD+: G3's SPLITBOARD+ skins are priced at a premium and they do well. These skins are best in class climbing skins and buyers will receive the best possible performance they could possibly get out of a skin.
What unique features will splitboarders dig about your gear next year?
AXLE: The polyurethane sidewalls are a feature splitboarders will love. This increases durability and dampness. Another feature splitboarders will dig is the rounded edges in the tip. No more staging your snowpants or scraping your board.
SPLITBOARD+: These skins have 3 different plushes and for the first time ever we are using a momix in our our Glide skin. No other splitboard skin maker uses the clamming tail clip, which makes putting on as easy as putting a skin on a ski; no more pulling or stretching to make it fit right.
How are graphics evolving in your splitboard-focussed lineup? Any particular trends going on?
G3 focuses on colour rather than ornate graphics. We are not a fashion-focused brand. We want to make a product that visually works well with everything you have on the hill. We have a simple, premium finish on our boards. We've printed the splitboard specs on the PU sidewalls in order to remove clutter Graphics have a tendency to be polarizing. Our colours are simple and focused on the user. One cool thing about the graphics on our splitboard is that we have a window showing the carbon fibre matrix and wood core.
Just like our skis, our skins are colour based and each colour means something different. Dark colours are more aggressive (Grip), light colors are light and playful (Glide), and the red colour is our universal colour that works for all kinds of users and terrain.
What's the ideal-world distribution channel for your gear as splitboarding evolves? B2C, speciality retail or wider? Do people still need advice on this stuff, or can they buy them by themselves?
Speciality retail is the best place to buy this type of product. The ideal distribution channel is continuing to be with backcountry experts in retails.
We have a video library called G3U (G3 University) with a plethora of information and advice from professionals, athletes, and other experts. Our customer service team is also readily available. However, our gear is ready for customers to buy themselves either online or at their speciality retail stores.
In terms of size, which are your top three European markets for splitboard equipment?
Norway, Germany, Switzerland