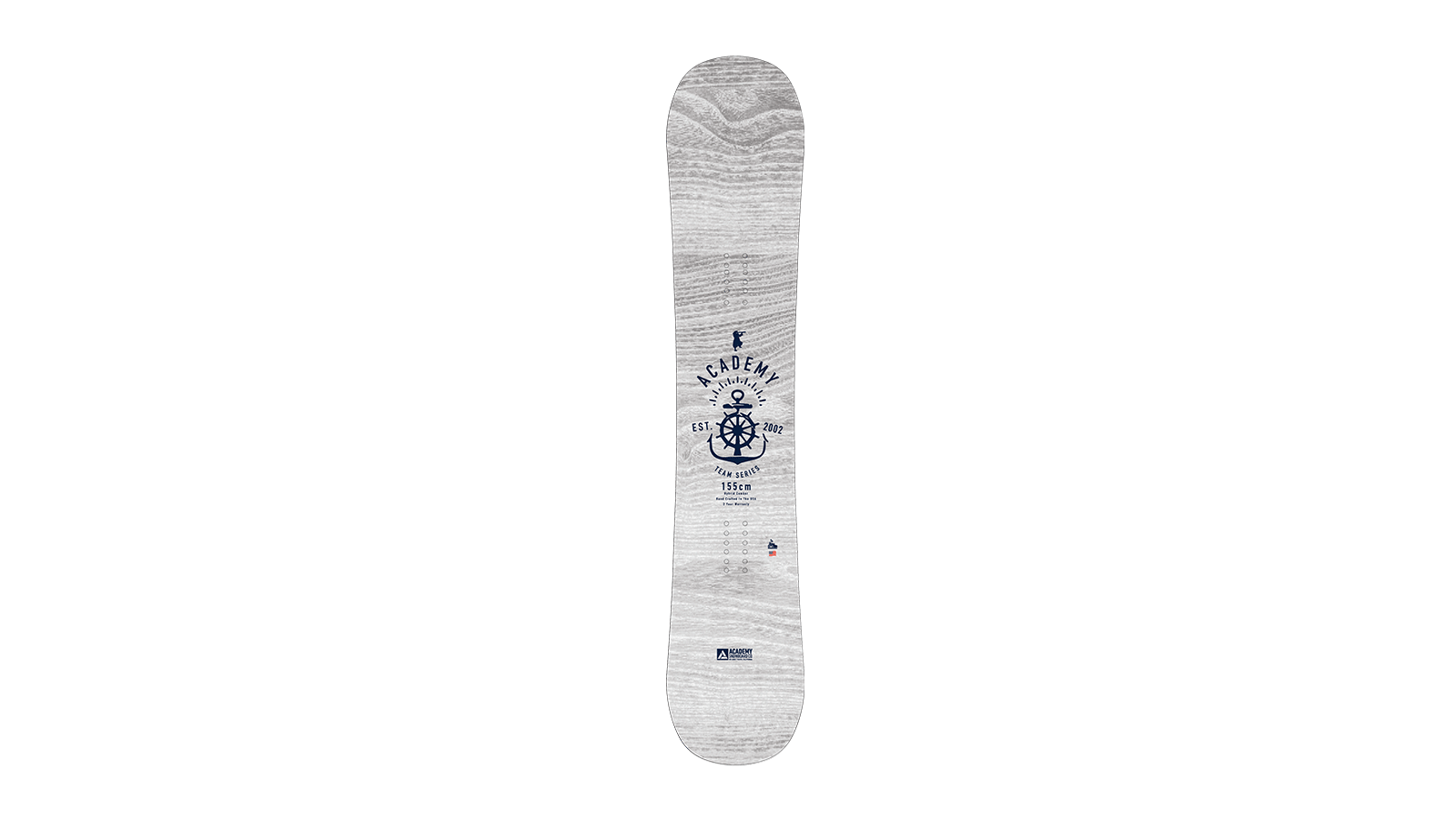 Academy FW19/20 Snowboard Preview
Retail Buyers Guide: Snowboards FW19/20
Brand: Academy Snowboards
KEY PRODUCT FOCUS
CFT. Camber Focused Technology. We firmly believe in Camber profiles and options. Always building the best for a cost-effective price.
Construction.
All materials that are used at Never Summer factory are next level compared to any factory. We even have SINTERED bases on all of our models. We don't cut corners like overseas MFG.
Where are you building, what factory in what country?
We build our boards at NEVER SUMMER factory in Denver CO. We not only have the highest quality and durability, but we are located close to the factory, so we can be there in less than 2 hours if we wanted.
Which pricepoint is seeing the most action at retail?
We provide quality at a cost-effective price. We are definitely more affordable than our competitors and we provide a higher premium product.
Consumers are more open than ever to unusual shapes. Got any super mad shapes next year?
We are introducing the Master Series by Chris Roach. This will have a directional shape with a pointed nose and squashed tail. We feel most shapes are just a marketing sham but this board was built with purpose and understanding to be the best freeride directional destroyer out there.
We're really interested in graphic themes running through your line. What is your art department feeding you for next year?
Clean for the Team and Graduate and humorous/Skate style for the Propaganda and Camba. Slurpees for life.
What are your top marketing stories for next season?
We have a regional web ACDMY 72 series that is featured on Snowboarder Mag as well as our Contest Series in which this year we put on "Picnic Tables and Parking Cones" for a fun jam format.