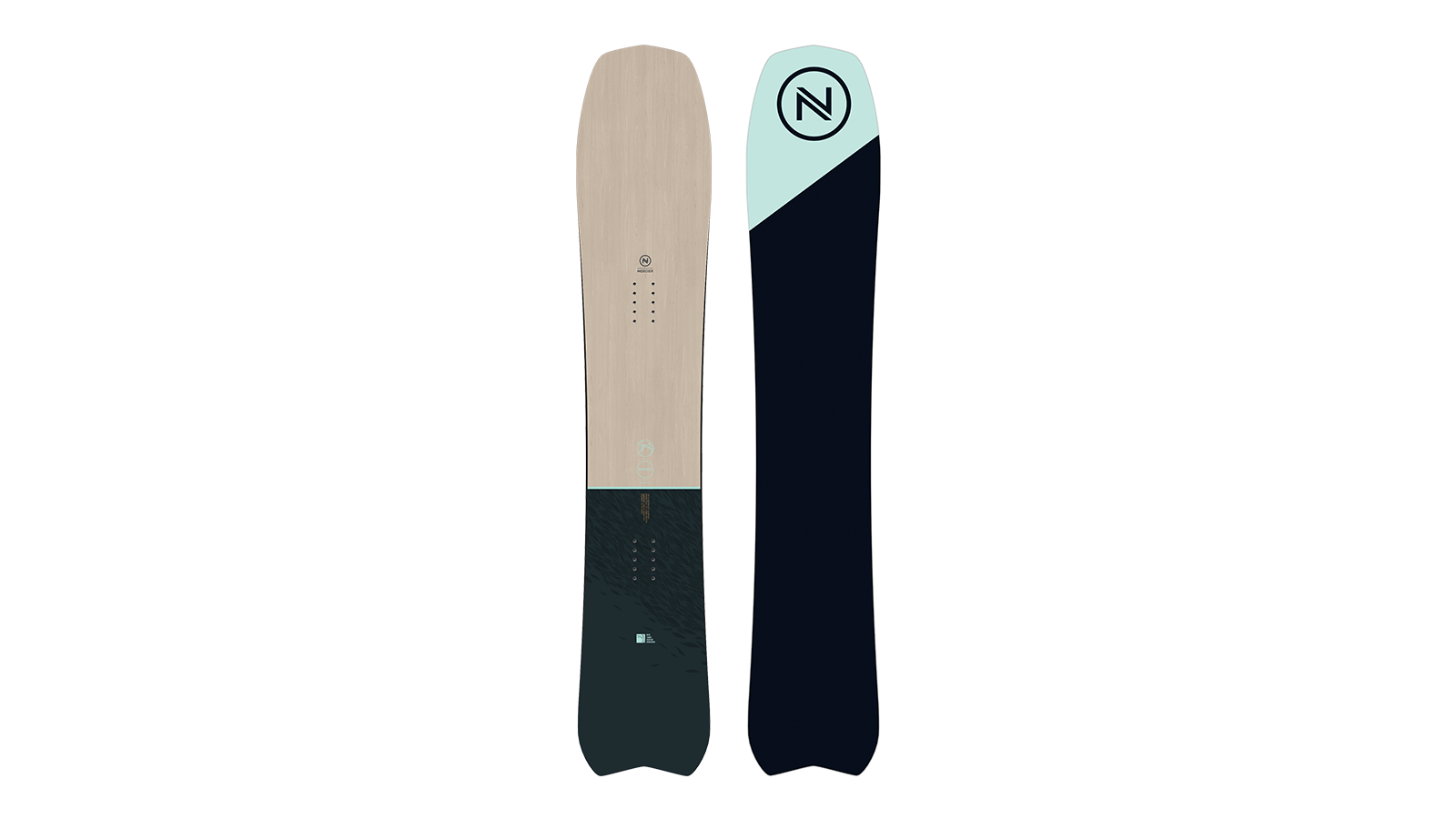 Nidecker FW19/20 Snowboard Preview
Retail Buyers Guide: Snowboards FW19/20
Brand: NIDECKER
Interviewee: THIERRY KUNZ / BRAND LEAD
KEY PRODUCT FOCUS: Please pick the three most exciting boards from your new FW1920 line and tell us about them.
ULTRALIGHT:
A full carbon, big mountain, freeride machine the addition of our N-TECH 2.0 makes the latest incarnation of the Ultralight the most technologically advanced ever. The new model features a 3D cap that increases the effect of the 3D torsion construction between the feet and when combined with our Freeflex 3.0 technology in the nose and tail produces unique, state-of-the-art flex and stress distribution patterns. Of course, the rest of the cutting edge technology developed with the Swiss Polytechnic School is still there too. All that tech combined with our Light Core built with 3 different woods for optimum lightness, responsiveness and durability, and our N 9000 base produced with carbon nanoparticles for maximum speed and durability make the Ultralight the perfect board for leaning into big powder turns, while remaining stiff and responsive enough for carving up the slopes, while delivering a truly 3-dimensional riding experience on all types of terrain.
SENSOR:
The Sensor is designed specifically for the new generation of riders who want to throw down flat tricks with style and make it look easy, no matter where they may be. We've developed the special SIDE KICK TECH to give additional lift under the contact points and allow the board to spin off the nose and tail as easily as possible to perform tricks in the flats. It also features: our Premium Sandwich construction made with advanced materials like Carbon and Kevlar® for added durability and improved shock absorption; our Freestyle Camrock three-phase camber construction with more rocker in the nose and tail, traditional camber under the feet, and flat between the bindings; our extra strong, responsive and lightweight Master Core, built with the perfect harmony of different wood types and densities for a superior weight-to-performance-to power ratio; and our extremely tough, sintered N7000 base, produced with carbon nanoparticles to provide exceptional glide.
ODYSSEY:
This new board for 2019 isn't one you'd expect to see in a traditional women's line. But, why shouldn't ladies who love surfing be able to find those same surf sensations on the snow? Thanks to the Odyssey, now they can. Just like the Mellow for the men, the Odyssey is designed for mellow, laid back freeriding, and just oozes cool as it links smooth, surf style turns in powder, on groomed runs or through end of season slush. It totally blurs the line between the sensations you get from gliding along a wave, or sliding down a mountain. The full veneer wood top sheet made from pure ash helps absorb unwanted vibrations, makes the board more responsive and gives it extra pop.
Construction. This is the place where you can talk to us about the new ingredients in your boards, and how you are building differently. We're interested in anything new in inserts / edges / cores / sidewalls / glue / resin/ wood types / base material etc here.
Nidecker is inspired by innovation since ever. So this year is a big one as we are launching the new ULTRALIGHT and MEGALIGHT, two of the most iconic boards in our line. This year we went even deeper in the 3D construction working on not only the top sheet but also our woodcore who are now full 3D for a better effort and flex repartition. It gives to the board responsiveness never reach before. We, of course, continuing to improve our Freeflex system who absorb all vibration.
3D is also in our all mountain freestyle board like the Sensor with the Side Kick technology who helps the rider for all flat tricks lover… We improve the quality of our bases. So many things that it's hard to list.
We also developed a new generation of construction for our SNOWSURF Quiver. To make a long story short we have a sidewall who has the same thickness from tip to tail and the woodcore is covering the sidewall to get the perfect round feeling as a surfboard. We also developed the tinted resin like in the surf industry but with constraint, you have in production.
Where are you building, what factory in what country? No wrong answer. What makes this production facility the best solution for you?
We are producing a part in MEDITEC Tunisia, this factory is definitively part of our history as we owned it before and we continue to trust and bring a real partnership when it comes to R&D. Nothing is to crazy for them. The second one is Titan in China, this the historical production of FLOW and as we merged the board program since last year we also have a very good relationship with them.
Which price point is seeing the most action at retail? Premium, bottom or in the middle? What do the people want?
NIDECKER Snowboards is definitively a middle range brand even if we have one of the most advanced tech board as the Ultralight and the best price for value board as the play on the market.
Consumers are more open than ever to unusual shapes. Got any super mad shapes next year? How long will this new shape direction last… is it a good thing for snowboarding?
Of course, we have a lot of mad shapes lick a true asymmetrical board with the Tracer the Odyssey a new surfy board for female and of course our ULTRA and MEGA lights. We also have the full new SNOWSURF Quiver and the other side. Snowboarding is moving forward and we need to move from round nose and tail.
The good thing about that is to bring a new type of ride and a new type of shape. Nidecker is definitively one of the brands who bring new shapes and push for the carving revolution. It will bring new participants.
We're really interested in graphic themes running through your line. What is your art department feeding you for next year?
Nidecker is a brand who never want to be too crazy when it comes to graphics. We prefer to show the beauty of the board and the tech we have. This is why all our products are Matt with Branding that is made to be easy to recognize with the colours being mainly dark with a small pop–except on our carving line where we put a lot of Fluo colours as we definitively think that fluo is coming back in some points. Our graphics are inspired by sport and mountains.
And the other side with our SNOWSURF Quiver we developed a concept using tinted resin and colours process that is unique in our industry and no board is the same thanks to this process.
What are your top marketing stories for next season? This will help us to put the focus on the right decks.
Our Marketing stories are the same we want to bring the best Money for value product of the marketing and we will use of course our High tech to show our top of the line but also to talk about our mid range product who looks like some of the high hand in other brands. Of course, all our stories are supported by our team riders and our goal is to give to all our consumers the best boards they are looking for and have a clear explanation on who to mount, use and take care of it perfectly.
On the SNOWSURF Quiver side, we have this SURF and SNOW story who will be supported by Mathieu Crepel the only snowboard who surfed Jaws in the SHAKA movie by ALMO