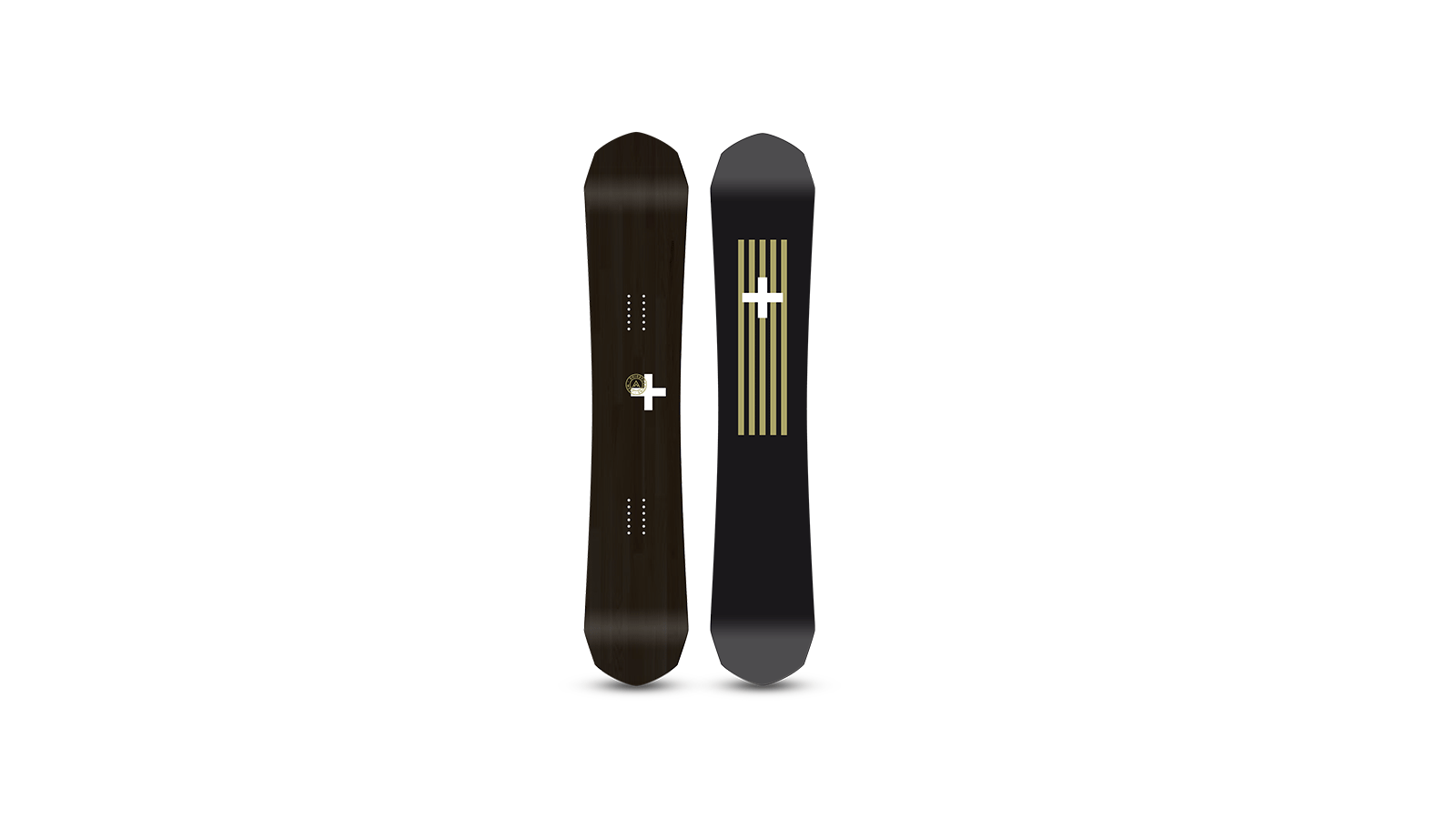 West FW19/20 Snowboard Preview
Retail Buyers Guide: Snowboards FW19/20
Brand: West Snowboarding
Interviewee: David Lambert / Founder & CEO
KEY PRODUCT FOCUS: Please pick the three most exciting boards from your new FW1920 line and tell us about them.
La Hache PLUS: we keep pushing the premium standard of the brand and we will introduce a new version of our Bestseller. Including new technology, new wood core and 100% camber for the riders looking for the finest efficiency. NHS base, luxury details and finest wood will pimp this board to the "golden" age!
Signature Series: what would be a snowboard brand without it's team? For the first season, the signature line will be designed by one only artist. And we are fortunate to live just right next to one of the worldwide famous artist who worked, just as an example, on the Michael Jordan store in NYC. If you don't know, now you know
K-WEST: Yeah, our boys are now able to shred WEST! Introducing a board for Junior. And guess what? It's not a board for park rats and future Olympic champions! Kids also love POWDER!
Construction. This is the place where you can talk to us about the new ingredients in your boards, and how you are building differently. We're interested in anything new in inserts / edges / cores / sidewalls / glue / resin/ wood types / base material etc here.
Slowly introducing Gold …
We keep using NHS base on most of our boards in the collection to follow our philosophy of offering the best materials to our customers
Where are you building, what factory in what country? No wrong answer. What makes this production facility the best solution for you?
Copy paste from last year, Still producing at MEDITEC where our relationship is becoming even better. Once against, what to ask more than some of the best quality raw products and especially delivery on time!!!
I mean, almost everybody knows how to do a good board…right… then it's a matter of producing not only good but great boards and at the end, for the shops, it's to be delivered on time!
Which price point is seeing the most action at retail? Premium, bottom or in the middle? What do the people want?
Unfortunately, there is still too many people willing to get the bottom price point. But we don't care, we focus only on middle to premium. That's the way it must be if we want to make snowboarding great again.
Consumers are more open than ever to unusual shapes. Got any super mad shapes next year? How long will this new shape direction last… is it a good thing for snowboarding?
I don't think that we can actually call them unusual shapes anymore, just another shapes. If you actually remember boards from the '90s, every board had different shapes and nobody called them unusual or crazy. So yes, hopefully, it will last because it's representing what snowboarding is about.
We're really interested in graphic themes running through your line. What is your art department feeding you for next year?
We separated the line by graphics and feels. Our classic line including the best sellers is still under internal control by one of the founders and he goes even deeper in the sober and abstract design. On the other side, as mentioned before, we are fortunate to be friends with worldwide famous artists which are willing to collaborate with WEST and add to the line a different touch for our "team series" or "lively series" or "LTD series"….. So much to talk about graphics that you must check the full line to understand what I'm talking about. Jumping from Photo series to Japan finest to back to the roots Fribourg originals!
What are your top marketing stories for next season? This will help us to put the focus on the right decks.
It will be: Team series by LOWRIDER // Collaboration with DAYZE in Japan // Helvetic photo series // Hache PLUS for the growing up with Mercedes.