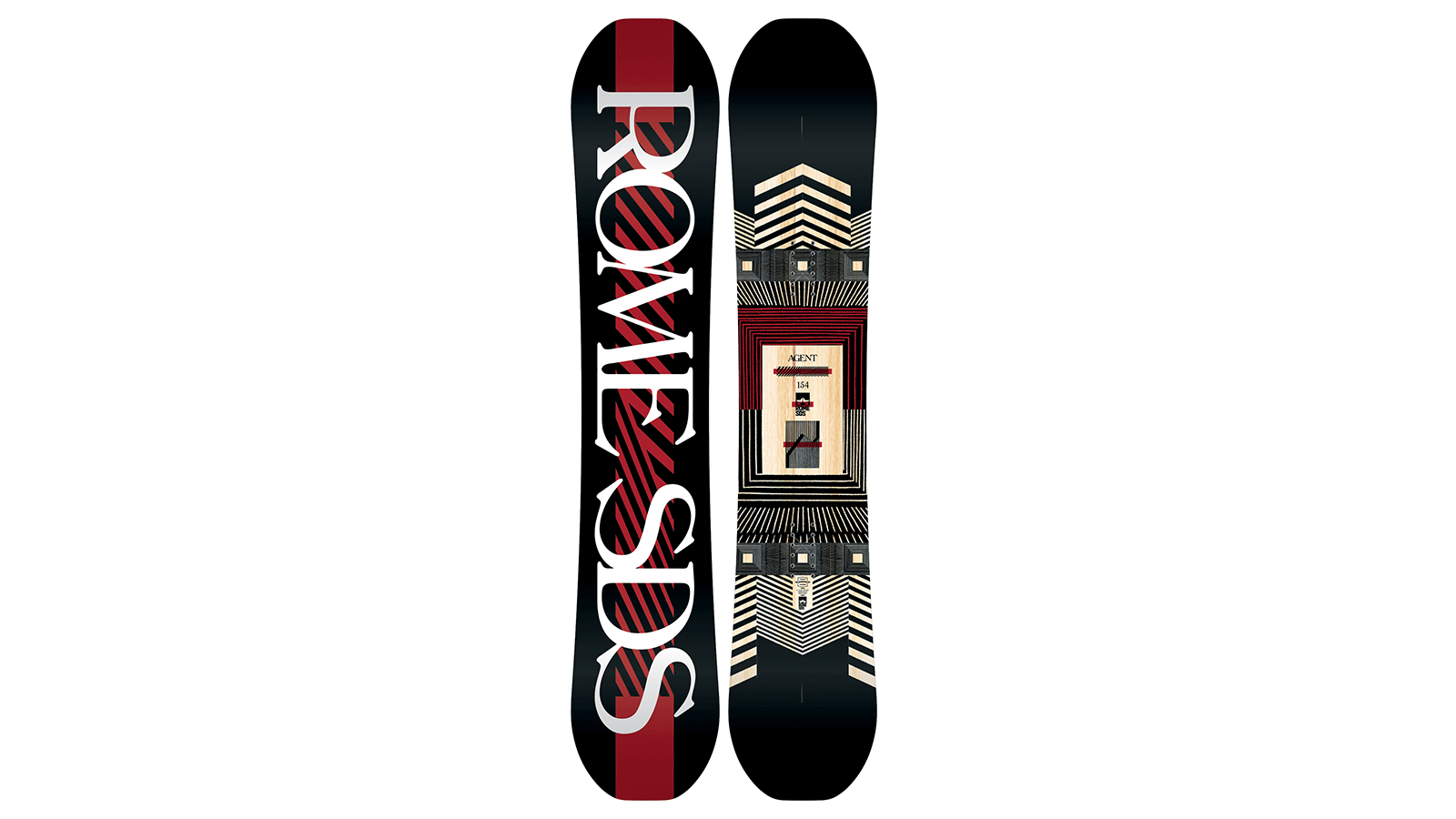 Rome FW19/20 Snowboard Preview
Retail Buyers Guide: Snowboards FW19/20
Brand: Rome Snowboards
Interviewee: Matt Stillman, Marketing Manager
KEY PRODUCT FOCUS: Please pick the three most exciting boards from your new FW1920 line and tell us about them.
The three most exciting boards in the 19/20 line are the revamped Agent, women's Heist and the all new Warden. The fan favorite Agent and Heist are back with fresh shapes and armed with our game changing Fusion Camber. The Warden is a new offering for riders who want a directional all-mountain ripper at middle of the road price point.
Construction. This is the place where you can talk to us about the new ingredients in your boards, and how you are building differently. We're interested in anything new in inserts / edges / cores / sidewalls / glue / resin/ wood types / base material etc here.
New for 19/20 we have expanded our HiBeam Tech offering. HiBeams are our newest innovation to bring the Rome signature responsiveness and snap to every board we make. These milled cores are available in variety configurations and durometers, all designed to provide different levels of pop to different boards.
Where are you building, what factory in what country? No wrong answer. What makes this production facility the best solution for you?
For 19/20 we are building in three factories. Utopie in Canada, SWS in Dubai and Playmaker in Taiwan.
Which price point is seeing the most action at retail? Premium, bottom or in the middle? What do the people want?
Right in the middle of the bell curve. People want versatility, dependability and tech they understand.
Consumers are more open than ever to unusual shapes. Got any super mad shapes next year? How long will this new shape direction last… is it a good thing for snowboarding?
Unique shapes are all the rage, no doubt about that. The Warden is a new directional shape that is an exciting blend of daily driver sensibility and a directional energy that just wants to go fast. The shape revolution is great for snowboarding, riders are paying attention to details, curious about tech and expanding their quivers.
We're really interested in graphic themes running through your line. What is your art department feeding you for next year?
A healthy dose of surreal nihilism anchored with the ever-expanding textural universe of the great outdoors.
What are your top marketing stories for next season? This will help us to put the focus on the right decks.
We make the most responsive, lively, versatile snowboards in the game. With years of tech developments, camber innovations and shape developments, never forget that SDS stands for Snowboard Design Syndicate.