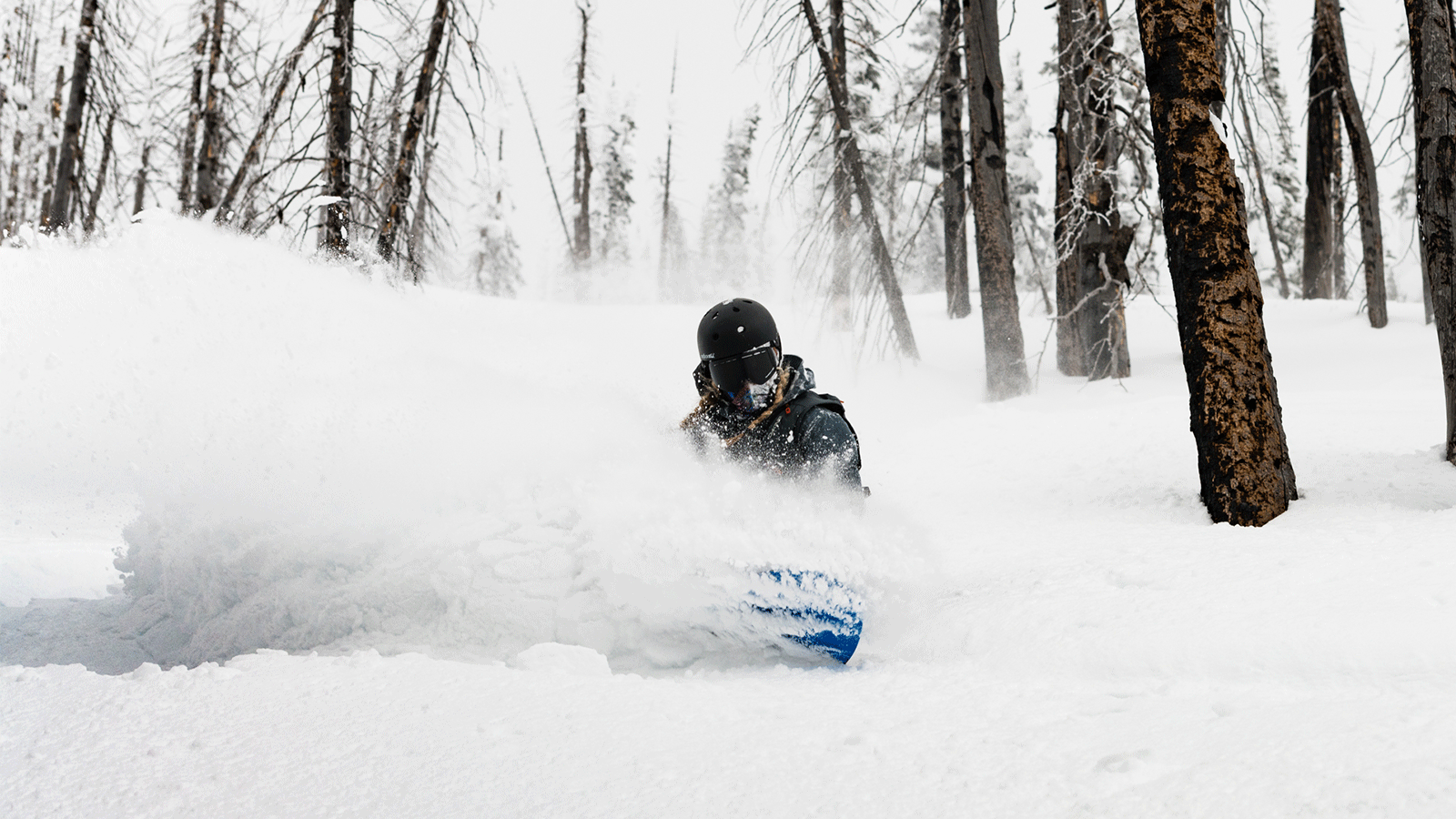 Lib Tech FW19/20 Snowboard Preview
Retail Buyers Guide: Snowboards FW19/20
Brand: LIB Tech
Interviewee: Barrett Christy Cummins / Women's product and team manager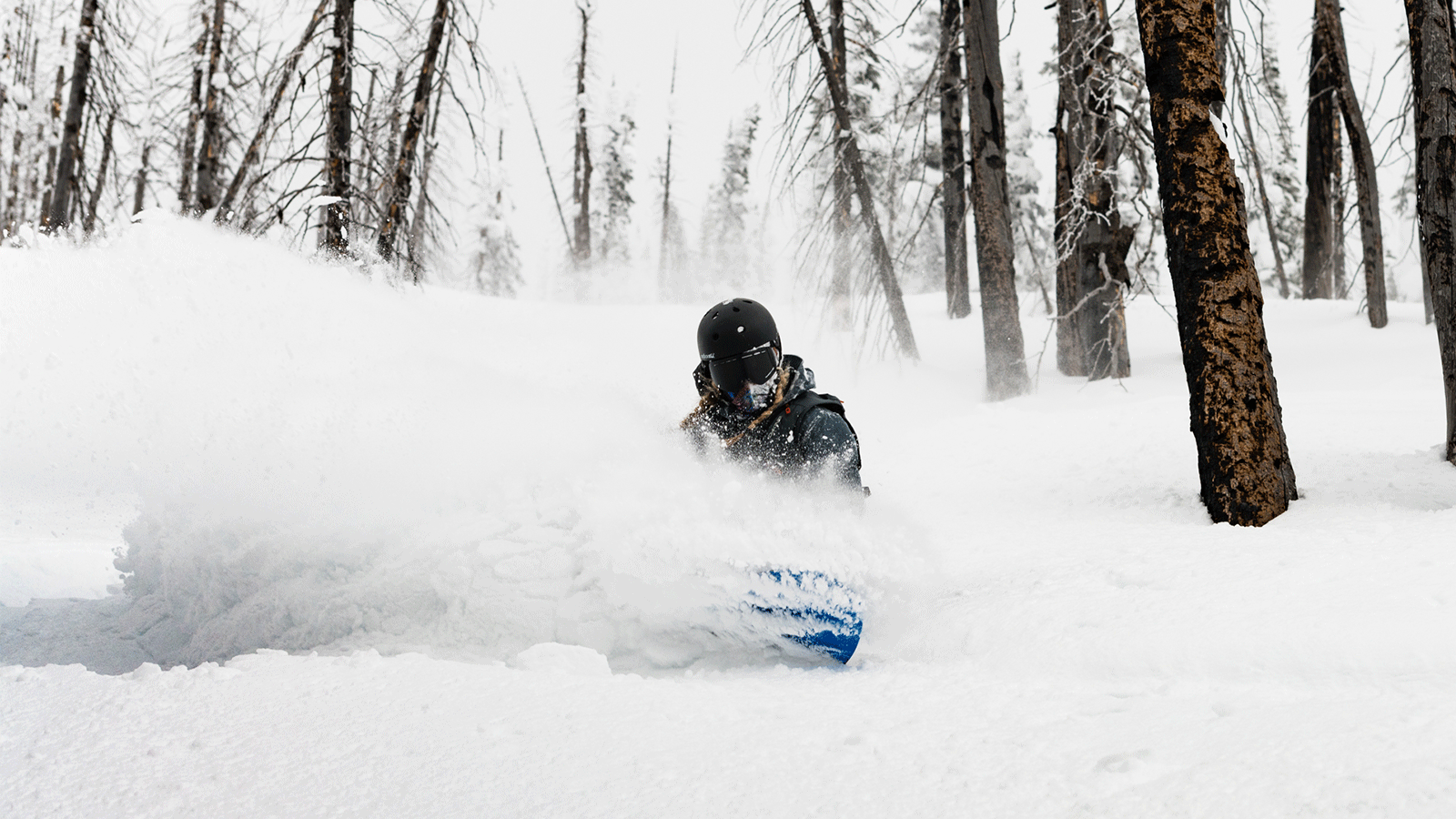 KEY PRODUCT FOCUS: Please pick the three most exciting boards from your new FW1920 line and tell us about them.
Dynamiss: (C3) The Dynamiss is our first Women's Lib board available from our Experimental Division. With pow days and dream trips in mind, we bring you the all new C3 directional power stick. A low entry directional nose for float in the crud and pow combined with a slightly tapered tail and a poppy Camber 3 contour makes the Dynamiss an instant dynamic freeride/freestyle classic.
No.43 (C2x) Women's Lib introduces No. 43, a go-to for progressive female riders pushing freestyle fun all over the resort and deep into the backcountry. A high-performance C2x contour in a freestyle twin shape makes this board an all-terrain ripper. 4 letters in the word LOVE, 3 letters in YOU. No. 43 is a performance board that rips the whole mountain and will leave you feeling the love.
Glider: (original banana) The Glider offers core Lib Tech construction with Women's Lib values. Award-winning "Banana Tech" rocker/camber contour continues to define modern snowboarding. The Glider is a modern, fun, easy to ride, high-performance dream stick for women.  The perfect board to progress on whether you are just getting started or a full-time shred content queen!
Construction. This is the place where you can talk to us about the new ingredients in your boards, and how you are building differently. We're interested in anything new in inserts / edges / cores / sidewalls / glue / resin/ wood types / base material etc here.
Mervin continues to refine our eco-construction and materials. A unique flower textured topsheet on the Dynamiss, and a slight sparkle topsheet material made from bio beans on the No.43 are Lib materials that stand out from the rest. All are sublimated with water-based inks and built with sustainably harvested wood cores, from start to finish in our own factory.
Where are you building, what factory in what country? No wrong answer. What makes this production facility the best solution for you?
The full Women's Lib line, like all Mervin Made boards, is hand built in the USA, near Canada. We handcraft each board and control the process from start to finish in the world's most environmental snowboard factory. We can be flexible and react to production issues as they come up and make changes to improve the process when necessary. We also have our own quality control department that works in close proximity to production and design to maintain our high-quality standards from start to finish.
Which price point is seeing the most action at retail? Premium, bottom or in the middle? What do the people want?
Lib sees the most action at the premium price points around 599€ . A consistent selling range for Libs is also between 459€ and 499€ which still falls into a premium price range. Consumers have accepted Lib as a top of the line product and are willing to pay for the quality and performance of these Mervin Made boards.
Consumers are more open than ever to unusual shapes. Got any super mad shapes next year? How long will this new shape direction last… is it a good thing for snowboarding?
Our Women's Lib line launches in 19/20 with 6 models, including a 151 splitboard and a 147 Orca. These models have been refined from some of our best selling Lib models to offer women's specific designs to ride the whole mountain. The C2x Orca is a Travis Rice design that is now available in a 147 for powder floating and all mountain fun. The Dynamiss is a floaty C3 directional all mountain freeride board with Jamie Lynn graphics, making it an instant classic. Shapes are fun, and we take pride in our Experimental Division and all the unique shapes we are creating as we build people's dream boards.
We're really interested in graphic themes running through your line. What is your art department feeding you for next year?
Women's Lib boards are very in line with the Lib Tech aesthetic. We didn't shrink and pink, we have art by Jamie Lynn and Anthony Hurd, 2 Lib artist who frequently appear on a number of Lib boards. The Glider art is an explosion of awesomeness from our own graphics production artist Tim Franz. And the Cortado features photo imagery from our staff photographer Tim Zimmerman. All the graphics on Women's Lib boards feel very Lib Tech, and very empowering.
What are your top marketing stories for next season? This will help us to put the focus on the right decks.
THERE'S A DREAM BUILT INTO EVERY BOARD WE MAKE
Lib Tech is a collective of creative board sports dreamers brought together by a passion for free expression. Whether riding waves, mountains, cement, or creating these works of art, we've dedicated our lives to this. We bring dreams to reality with our high tech / zero hazardous waste board building facility, Mervin Manufacturing. The dream to ride whatever we want, whenever we want, in every season and every condition … dream boards.
2019 might just be the dreamiest ever with the introduction of Women's Lib, an all new line of boards inspired by the dreams of our Lib Tech ladies. Snow tools for social change, equality, and freedom.