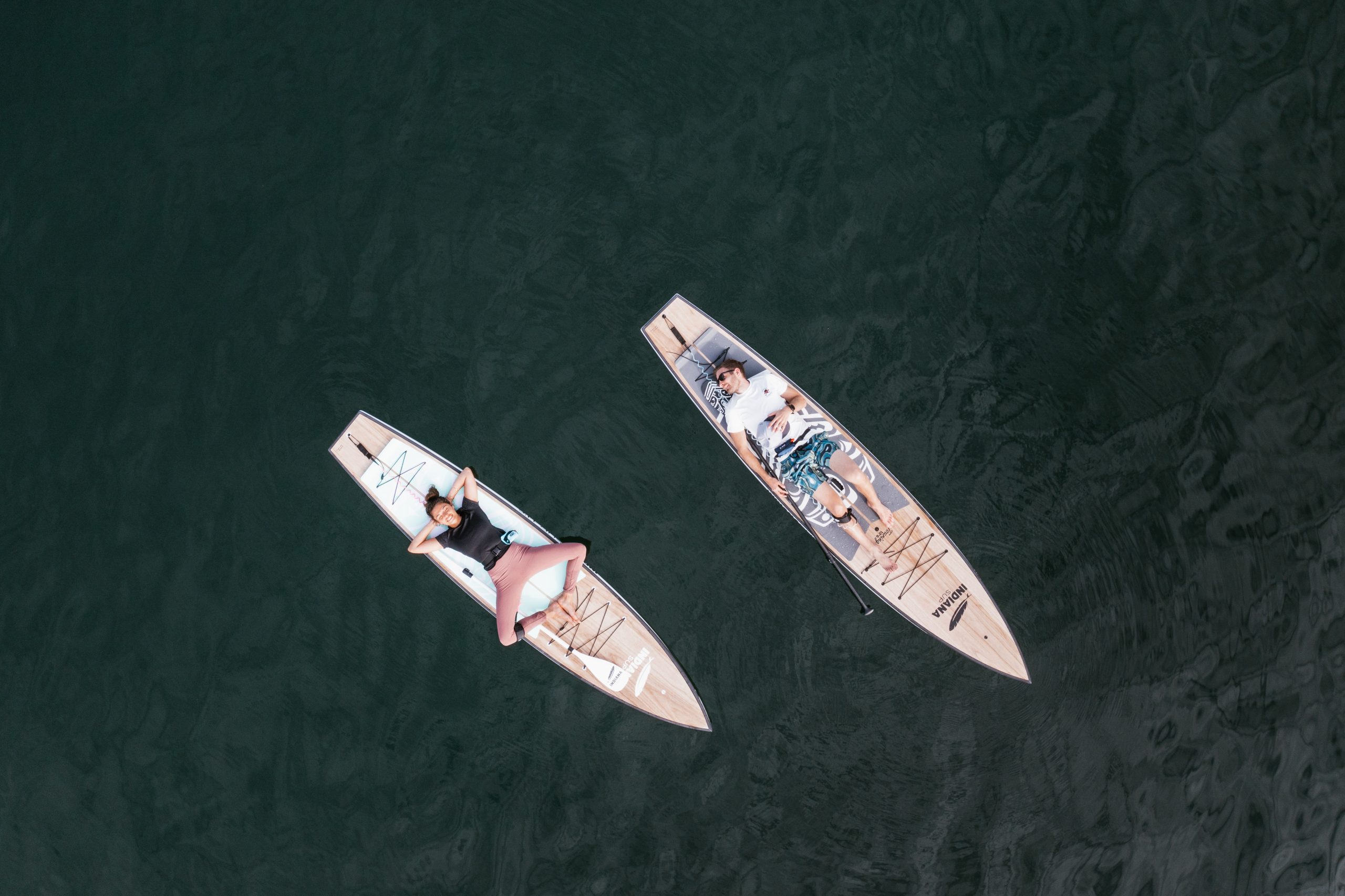 Indiana Paddle & Surf 2022 SUP Preview
Retail Buyers Guide: SUP 2022 Retail Buyer's Guide
Brand: Indiana
Interviewee: Nikolaus Dietrich, Head of Sales 
Is Spring 2022 marking a comeback to a "normal" market? In other words, has production come back to the pre-covid pace, can you provide decent amount of stock to everyone?
Already for the 2021 season we ordered pretty early at our factory and only had a few late deliveries to our customers. For Spring/Summer 2022 we even placed our factory orders earlier than the year before. Right now,80% of our goods for 2022 arrived already in our warehouses. 20% is "on the water" and will arrive soon So delivery will be no issue for us in 2022!
A careful attitude with plenty carryovers has been the go-to choice for a couple years. Will 2022 be the year of innovation for your brand?
Our New-Products or New-Development rhythm is two years in general. So approx. 50% of our collection will be renewed and improved in one year and the other approx. 50% in the following year. For example:  in 2021 we came out with a new innovative SUP collection (see our "SUP 2.0" features) whereas in 2022 we introduced brand-new Foil Boards. In addition to that, an all-new High-Performance Foil Complete Line will be launched soon. So basically, we have a lot of innovations each year.
How did you build your inflatable range in 2022? And which inflatable technologies are you implementing in 2022?
We added some new models to our Classic SUP collection e.g., a 12'6 S Touring Infl. with 29'' width instead of 30'' for more speed, a 12'6 Ocean Touring Infl. with some Rocker instead of a straight shape for a smoother ride on waves or downwinders without a nose dive. For 2022 all our SUP infl. models will profit from the "SUP 2.0" features that separate us from many other brands e.g., Split-Fin Box, Hyperflow Fins+Smart Fin Bolt, Fiberglass Footbases, Speed Tails, Wheelie Bags with Trolley function and much more.
Hardboards: where is the category going according to you? A niche reserved for experienced riders only?
It's still a niche, but a growing niche. We believe and are investing in this category. For 2022 we have four new 14'0 Carbon Race Boards in our program (two Open-Water and two All-Water Boards)
Is the Swiss Army SUP, that is to say multi-use designs (SUP/FOIL/WING/WIND/SURF) an ongoing trend in 2022? 
We are a Swiss Company so multipurpose is in our blood! Yes, multi-usage is an ongoing trend. One of our TOP Sellers is our 10'6 Wind & Wing Allround SUP Inflatable.  We also have other Hybrid-Boards that combine SUP/FOIL/WING/WIND/SURF like our "All-In-One" Board (available in 135L or 165L). 
Any piece of advice to give to brick & mortar retailers concerning their order sorting?
Choose products where you have technology-arguments to tell, that are different from others on the market. Also important is to choose reliable companies with good and fast service. Both – offering technology arguments and being a reliable partner- is very important to us and a part of our company-philosophy.
Best Sellers
SRP: €1.289,-
This year's limited edition was designed by tattoo artist and adventure ambassador Pat Müller. It is particularly suitable for advanced and ambitious paddlers who want to undertake extensive tours at high speed.
Length: 14.0" ● Width: 28" ● Thickness: 6"● Volume: 330 L ● Weight: 12.8 kg ● Rider Weight: 70-100 kg
SRP: €1.099,-
This board impresses with its huge area of applications: If it's windy you can windsurf with it. The board also works with an inflatable wing for SUP winging. In light winds, the two side fins help to maintain the height. In stronger winds, the 9'' allround fin is enough to stay on track.
Length: 10'6 • Width: 32'' • Thickness: 4.75'' • Volume: 243 L • Weight: 9.9 kg • Rider Weight: 50-90 kg
SRP: €1.139,-
If you want to SUP in the wind and waves on the lakes or in the open sea, the 12'6 Ocean Touring Inflatable is the right board under your feet. It has a pronounced scoop rocker line, which allows you ride downwinder without a nose dive.
Length: 12'6 • Width: 30'' • Thickness: 6'' • Volume: 329 L • Weight: 10.2 kg • Rider Weight: 60 – 100 kg