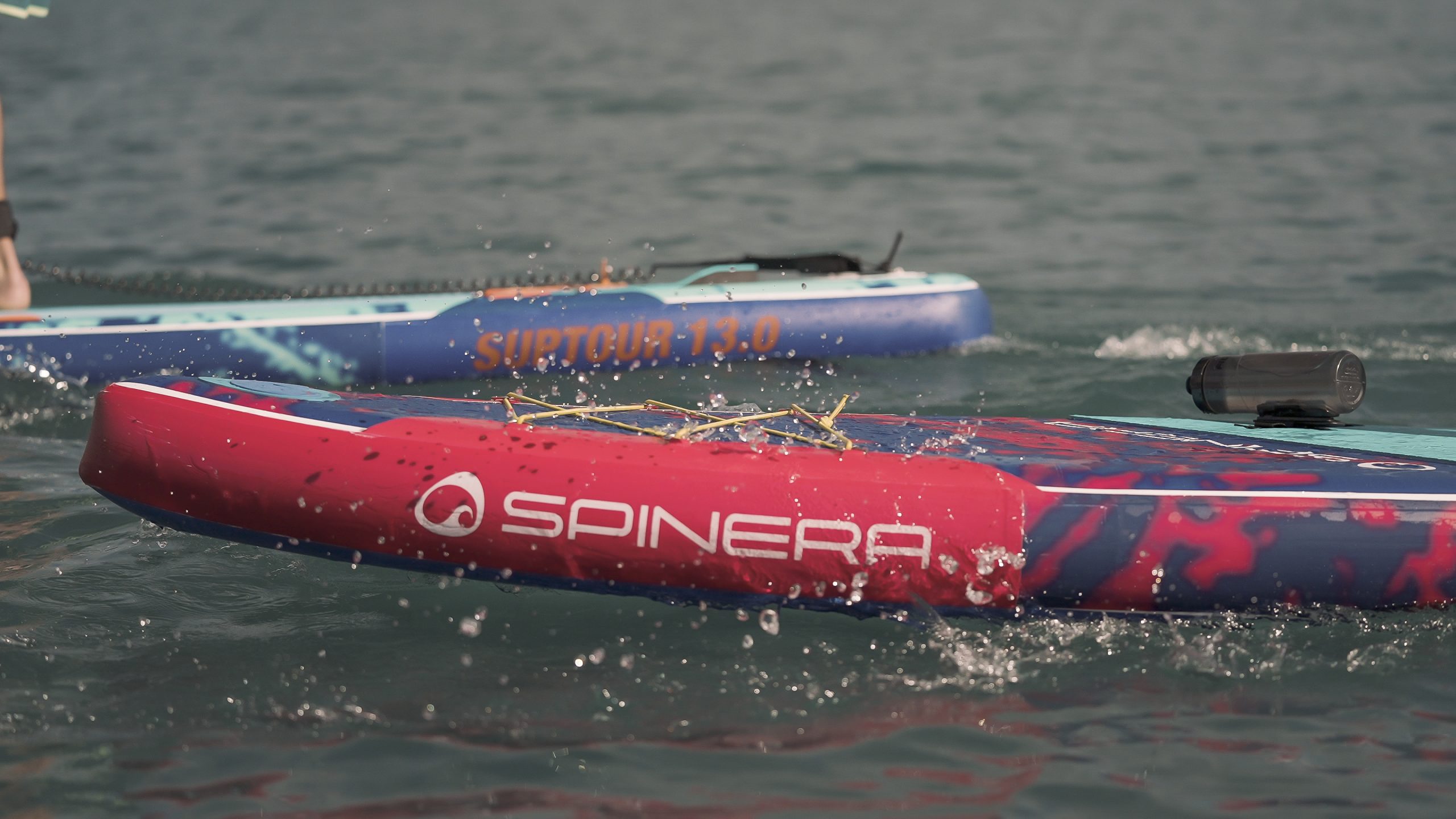 Spinera 2022 SUP Preview
Retail Buyers Guide: SUP 2022 Retail Buyer's Guide
Brand: Spinera
Interviewee: Stefan Perchthaler, Customer Service/Expert
Is Spring 2022 marking a comeback to a "normal" market? In other words, has production come back to the pre-covid pace, can you provide decent amount of stock to everyone?
Yes, we think we are getting slightly back to normal. We have a decent amount  of SUP boards in stock and the rest will arrive in spring.
A careful attitude with plenty carryovers has been the go-to choice for a couple years. Will 2022 be the year of innovation for your brand?
We've definitley been innovative for 2022. This season we are coming up  with a couple of new Spinera SUP boards, like the Suptour series or freshly updated, Supventure range.
How did you build your inflatable range in 2022? And which inflatable technologies are you implementing in 2022?
We are using different kinds of technology for our Spinera SUP boards, but the latest and most highly innovative one is our ULT technology. The Ultra light technology makes our boards even lighter and therefore you have perfect and easy steering abilities.
Hardboards: where is the category going according to you? A niche reserved for experienced riders only?
From our point of view, it is a niche market and only for highly experienced riders.
Is the Swiss Army SUP, that is to say multi-use designs (SUP/FOIL/WING/WIND/SURF) an ongoing trend in 2022?
It is also a niche market. Some customers like having a two in one product. Not huge in our business.
Any piece of advice to give to brick & mortar retailers concerning their order sorting?
We have made own experience that is always good to carry a good range and variety of SUP boards. We can deliver this kind of variety of products to our retailers.
Best Sellers
The Spinera Suprana is a special women's SUP board which is not only used as a stand up paddling board, but is also particularly suitable for yoga exercises on the water due to its width of 86cm.0
Size: 10´8"x34" – 325 x 86 x15 cm
Category: Woman Allround Yoga
Rider Weight: best experience up to 110 kg
Maximum Payload: 150 kg
Rocker: 7cm
Volume: 330 l
Production:
15cm HDDS Single Layer – High Density Drop Stitch
Pressed diamond Cut EVA Top
D-Rings for Kayak Seat
6-point Bungee Rope
Scope of delivery: SUP Board, Backpack, 3-pcs. Sup Alu Classic Paddle, double Action Classic Pump, big center fin, Repair Kit without glue, Leash, Shoulder Carry Strap.
Sporty premium allround SUP for paddling. Our highest quality SUP series from Spinera are our Supventure Boards. Now in the totally new design. Thanks to the Double Layer Technology, where 2 layers of PVC are added around the drop stitch, the board itself is more robust, stiffer and more resistant.
Size: 12´0″x33″x6″ 366cm x 84 x 15cm
Category: Premium Allround
Rider Weight: best experience up to 140 kg
Maximum Payload: 200 kg
Rocker: 13cm
Volume: 375 l.
Production:
15cm DLT – Fusion Double Layer Technology Dropstitch – High Density Dropstitch
Pressed diamond cut EVA top
6-point Bungee Rope
Scope of delivery: Carry Backpack / 600D Polyester, Double Action Performance Pump, Alu/Fiberglass Performance Paddle, Slide in Center Fin, Leash, and Repair Kit without glue.
With our brand new Spinera Suptour light series, we are primarily addressing those of you who have already had their first experiences in stand up paddling and are also planning longer trips. Our aim was to create a very light series of high-quality touring SUP boards, which are also perfect for river hiking due to their low weight. We succeeded in doing this. Each of the Suptour boards is equipped with a complete scope of delivery of board, paddle, pump, fin, backpack, leash and repair kit without glue.
Size: 12´0"x30"x6″ – 366cm x 76cm x 15cm
Category: Pro Touring
Rider Weight: best experience up to 110 kg
Maximum Payload: 155 kg
Rocker: 7cm
Volume: 335 l.
Production:
15cm ULT Double Layer – Ultra Light Technology Dropstitch
Pressed diamond cut EVA top
6 point Bungee Cord in front – 4 point Bungee Cord at the end
D-Rings for Soft Top Case attachment (Code 21133 Soft Top Case not incl.)
Waterspoiler on the tail
Scope of delivery: incl. SUP Board, Compact Backpack / 600D Polyester, Double Action Performance Pump, 3 pcs Alu Classic Paddle, Fin, Leash, and Repair Kit without glue