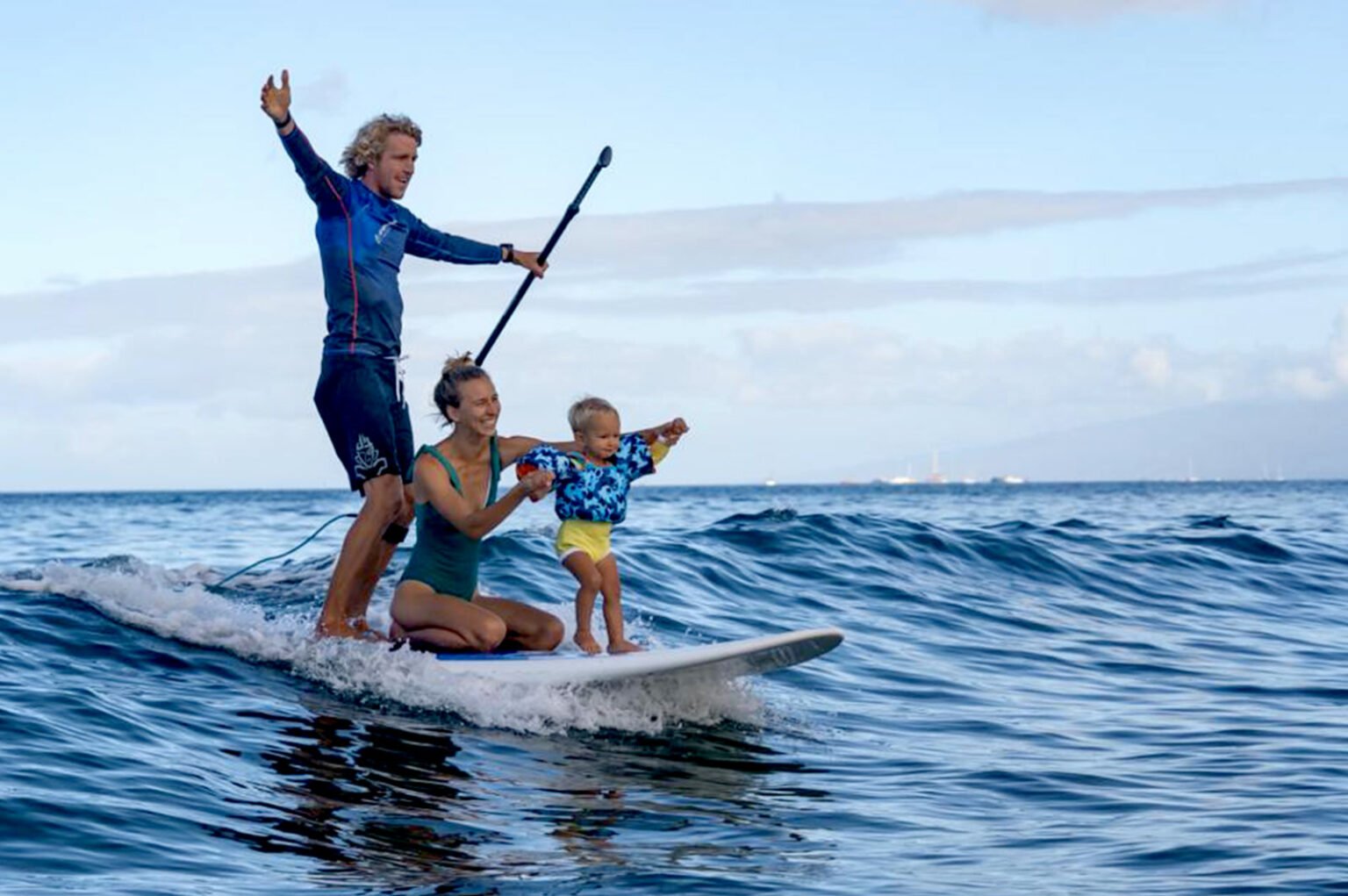 Starboard 2022 SUP Preview
Retail Buyers Guide: SUP 2022 Retail Buyer's Guide
Brand: Starboard SUP
Interviewee: Svein Rasmussen, Chief Innovator & Founder
Is Spring 2022 marking a comeback to a "normal" market? In other words, has production come back to the pre-covid pace, can you provide decent amount of stock to everyone?
Yes, we have more demand than ever for Starboards.
We're working actively with our suppliers to hire and properly train additional staff to increase capacity and output. We are aiming to provide all back-log orders by June. We thank you for your patience and want to ensure that you are happy with both the innovation of our products and also the quality, which is the core of Starboard.
Despite demand far exceeding supply, our export prices remain unchanged. Any customer price variance should only relate to logistics costs.
A careful attitude with plenty carryovers has been the go-to choice for a couple years. Will 2022 be the year of innovation for your brand?
Innovation is at Starboard's heart. In 2022, we have the all new iCON inflatable – the first-ever inflatable board with a concave deck and bottom. The all new Touring composite for explorers and the new Hyper Nut for the SUP surfers. Last but not least, the new race board that's one board length faster in 50 strokes as every year. On the other hand, we keep the all round range as a carry over to ensure smooth supply chain.
How did you build your inflatable range in 2022? And which inflatable technologies are you implementing in 2022?
The welded rail technology is our proudest inflatable tech. Since the introduction of the welded rail tech, our air leaking warranty rate has gone down to 0.1% (1 out of 1,000 boards). Another technology we introduced in 2022 is the iCON. Our inflatable boards can now have a concave deck and bottom. This makes it very comfortable to place your feet close to the rails and provides further stability.
Hardboards: where is the category going according to you? A niche reserved for experienced riders only?
Hardboards set the foundation of SUP and will continue to do so as they offer performance unmatched from inflatables. Performance not only refers to the radical surfing or elite racing, but even the entry level Go range, which offer stability and glide only possible from a hardboard shape. We continue to see the composite range evolve with upgrades in Surf, Race, Touring and of course the Wing and Foil ranges. The demand for Winging will continue to grow for some time as the sport develops and new performance levels are reached. In addition, one of our best selling models is the Generation, designed for touring, racing and surfing in one board! Like surfboards and windsurf boards that have a long history of designs and technology changes, the opportunity for composite SUP is still very much evolving.
Is the Swiss Army SUP, that is to say multi-use designs (SUP/FOIL/WING/WIND/SURF) an ongoing trend in 2022?
Yes we still see a lot of demand for the incredible value that these boards offer. Having 1 board in the quiver that can crossover to multiple disciplines is very attractive as it allows to do more with less. The Hyper Nut 3in1 and 5in1 models are the go to options here, as well as boards like the Generation that have a wide range of appeal to many different riders. That said, true performance shapes that specialize in being the best in their category will always be in demand. We see this with specialized shapes such as the Race boards, where the design can result in either winning or losing. As Starboard is a performance focused brand, this continued search for improved performance is what drives us to keep on delivering the best designs in the market.
Any piece of advice to give to brick & mortar retailers concerning their order sorting?
The millions of riders that bought inexpensive inflatables will be looking at upgrading their boards and paddles. Make sure that retailers market their demo calendar so that those customers can come and experience the equipment evolution. Now the sport is large and retailers are key in establishing local events to ensure that the sport can continues to grow. If we only keep gear in stock and do not activate the community , there might be a sales stagnation. Reach out to the local ICF club to see how you can help them.
Best Sellers
Starboard's budget-friendly inflatable paddle board line offering the best value for riders simply looking get out on the water and have fun. The Zen construction features our best selling SUP models and in our leanest, lightest and value-oriented inflatable paddle board construction ever. Built with the best core essentials, these are the best SUP boards for getting starting in stand up paddleboarding.
The Generation is the best of 3 worlds; Surfing, Racing and Touring. The Generation is basically the perfect board for a one board quiver. A true high-performance all round paddle board. Due to popular demand, the range has expanded to 6 sizes in total to accommodate all riders' weight and skill levels.
The Wide Ride range features great surf 'n cruise paddle boards that are designed to be floaty, fun, and the king of catching waves. This range is ideally suited for those getting started in SUP surfing and is great for the whole family to have fun with while learning the sport. You'll make any kind of mush highly surfable with this shape.