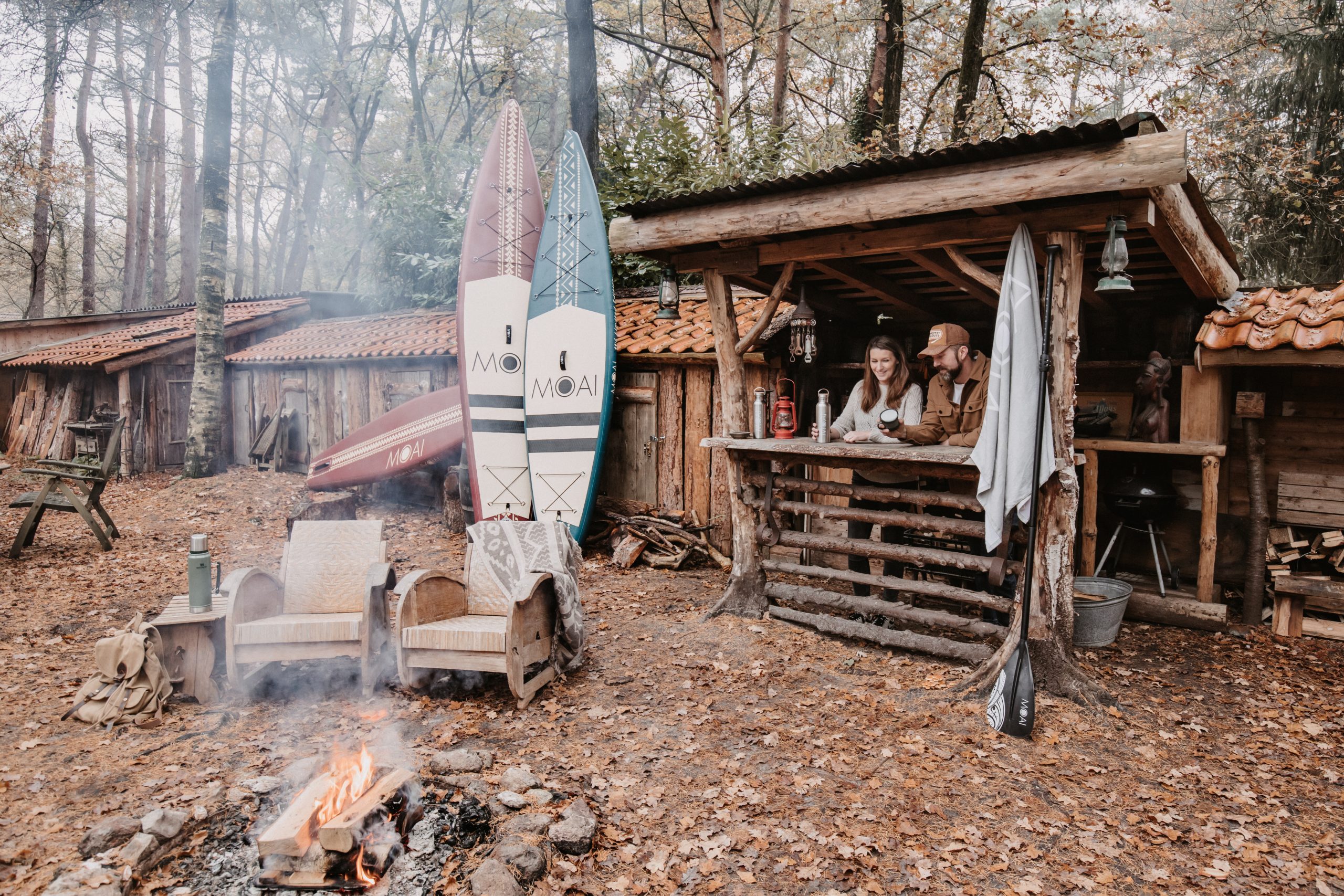 MOAI Boards 2022 SUP Preview
Retail Buyers Guide: SUP 2022 Retail Buyer's Guide
Brand: Moai
Interviewee: NA
Is Spring 2022 marking a comeback to a "normal" market? In other words, has production come back to the pre-covid pace, can you provide decent amount of stock to everyone?
Fortunately, covid has not had much effect on sales in our industry. Which was confronting was that suppliers had more difficulty getting their materials and therefore the prices have increased. This will remain the case for next season, but we hope that this will decrease again.
A careful attitude with plenty carryovers has been the go-to choice for a couple years. Will 2022 be the year of innovation for your brand?
MOAI is inspired by Polynesia from the very beginning. We try to maintain this style as it is our recognizable mark. It's not only a nice print on a board, but also our team and respect for the inventors of the art of paddleboarding. We don't consider this to be a 'safe' option, MOAI just sticks to its own style, which we and our customers love. However, in 2022 the main decision was to expand our brand even more. We added completely new products. We are people who create for people.
How did you build your inflatable range in 2022? And which inflatable technologies are you implementing in 2022?
MOAI wants to grow from year to year in many ways. In 2022, we introduced several types of kayaks and boats. We also added a board made especially for children and two limited edition boards. Our leading technology is fusion, most of our boards are made this way. However, a few models, for example the limited series are woven dropstitch technology. It has a high strength-weight ratio. This creates an ultra light SUP board. Other technologies that MOAI uses are also developed fusion technology with a Carbon PVC stringer. We innovate & create.
Hardboards: where is the category going according to you? A niche reserved for experienced riders only?
MOAI specializes in inflatable products. However, the topic of hardboards is not completely unknown to us. Our team loves all kinds of water sports, we have tried many of them. We know from our experience that stand up paddleboarding or simply surfing on hard boards can be equally interesting and rich in possibilities. It is possible that in the future MOAI will consider adding such boards to our offer. We believe that hardboards have a future because there will always be someone to use them, a large group of people. Water sports are not only fun, but also a discipline that can be learned while surfing on hard boards as well.
Is the Swiss Army SUP, that is to say multi-use designs (SUP/FOIL/WING/WIND/SURF) an ongoing trend in 2022?
In our opinion, the variety is interesting and offers many possibilities. We have added Wing SUP to our offer this year, and maybe will go even further next year. It's not worth standing still, we prefer to develop ourselves to be the best at what we do. Are multi-use designs the new trend? It's hard to say, because everyone prefers something else. Water sports are something beautiful because of the number of categories that are still growing. We like the direction it is all going. However, everything has its moderation, but as you know, people have created new things and will continue to do so.
Any piece of advice to give to brick & mortar retailers concerning their order sorting?
When it comes to our own dealers, we like to give them a free hand in what they do and how they do. Each store operates on its own rules and has its own system. As long as the cooperation is good from both sides, we see no need to intervene in the sale of our products, let alone sort orders. We can only say from our own experience that it is worth checking everything twice to be sure that it has been done correctly.
Best Sellers
The MOAI Kids Board 8'2 is the perfect SUP board for the young rider. Especially created for children. The board has a totally different design than the regular MOAI Boards, so it's a real eye catcher! This model is ideal for the enthusiastic young adult who wants to create new adventures on the water. The board is very stable and easy to turn in the water by its shape. Light in weight and therefore very portable for kids. It will be easy to carry it to any location. Let's have some fun and create new adventures!
Dimensions
8'2′" x 28" x 4"  |  250 x 66 x 10 cm
Full package
At MOAI, we want to make sure our customers have the best possible experience. Each board is standard provided as a package with all necessary accessories to hit the water out of the box.
Board details
Center handle to carry the board
Comfortable EVA pad (cushioned foam)
D-ring at the bottom for a safety leash
Detachable center fin (slide-in)
The MOAI 10'6 all-round SUP is the perfect board for recreational use. The board is very stable and easy to turn in the water, which makes it ideal for any user. The board is inflatable, and there for portable, and easy to carry to any location. The board and its accessories can easily be stored in the MOAI trolley backpack. The 10'6 board can also be used as a kayak by attaching our MOAI kayak seat to the D-rings on the board. The kayak seat and kayak paddle are sold separately.
Dimensions
10'6″ x 32" x 6"  |  320 x 81 x 15 cm
Full package
At MOAI, we want to make sure our customers have the best possible experience. Each board is standard provided as a package with all necessary accessories to hit the water out of the box.
Board details
Center handle to carry the board
Several D-rings & 1x cargo net on the top
Comfortable EVA pad (cushioned foam)
D-ring at the bottom for a safety leash
System of 3 fins with detachable center fin (US Finbox)
The MOAI 12'6" touring SUP is the ideal board for anyone who likes to spend time on the water. It is suitable for the sporty advanced user to experienced user. It includes 2 cargo nets, which enables you to carry additional cargo or luggage for longer distances. The board is shaped to be fast and responsive. With this exclusive design of our Limited Edition line you will have yourself the pearl of our collection.
This board is created with woven technology. With this innovative technology the board will even be more rigid and stable. Because of the crossed yarns it will need less material of equal dimensions and that makes it more environmentally friendly.
Dimensions
12'6″ x 32" x 6''  |  381 x 81 x 15 cm
Full package
At MOAI, we want to make sure our customers have the best possible experience. Each board is standard provided as a package with all necessary accessories to hit the water out of the box.
Board details
Center handle to carry the board
Several D-rings & 1x cargo net on the top
Comfortable EVA pad (cushioned foam)
Kick-pad at the bottom for the sportier user
D-ring at the bottom for a safety leash
System of 3 fins with detachable center fin