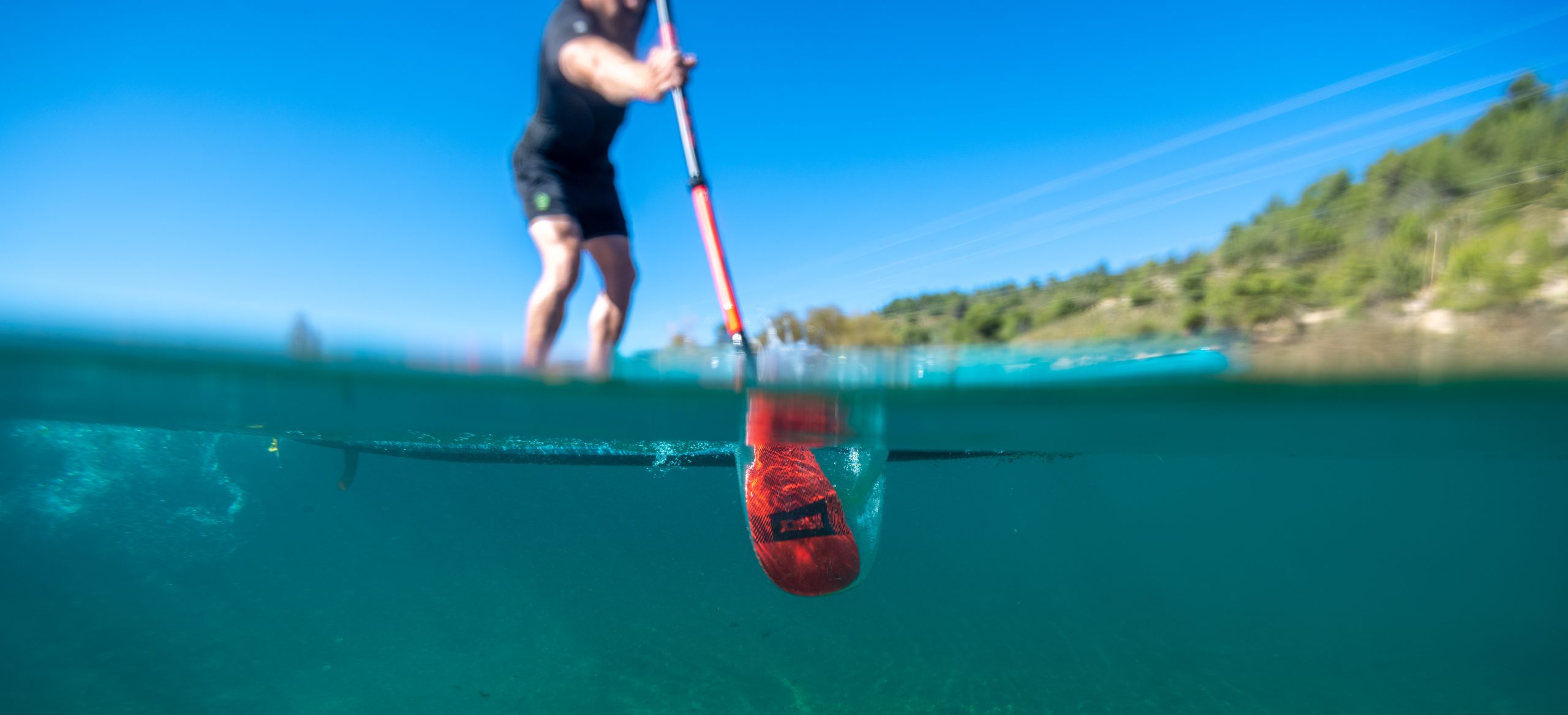 Jobe Sports 2022 SUP Preview
Retail Buyers Guide: SUP 2022 Retail Buyer's Guide
Brand: Jobe
Interviewee: William Doornekamp, Brand Manager
Is Spring 2022 marking a comeback to a "normal" market? In other words, has production come back to the pre-covid pace, can you provide decent amount of stock to everyone?
The "new normal" that is. We still see a big potential when it comes down to the SUP market. There were stock issues last year, which resulted in some people missing out and who are still willing to buy. Next to that, we're not rid of COVID just yet, although there is light shining at the end of the tunnel. So we reckon there is still more potential to be gained. In terms of stock, we're more then ready! During COVID, we had the strategy to count on big numbers and this played out well, better then most even. And this season will be no difference, we're here to get everyone on the water.
A careful attitude with plenty carryovers has been the go-to choice for a couple years. Will 2022 be the year of innovation for your brand?
We still do carry-overs, dealers appreciate this and it gives guarantees in uncertain times. We do however implement a few changes and shift here and there. This year the Adventure-Duna is a great example of this! Packed with innovations, like a channel setup (an industry-first) and unique buckles system. We introduce innovations like these for 2022 while maintaining a strong carry-over collection. So you get innovation plus certainty as a retailer.
How did you build your inflatable range in 2022? And which inflatable technologies are you implementing in 2022?
Our inflatable range has been going really steady! We innovated in the market by using our Heat Bonded Tech, melting 2 layers to become 1. Used a X-stringer construction instead of the regular dropstitch construction and beefed it up with 2 stingers on the boards. This has resulted in a 25% weight reduction, resulting in the lightest and strongest SUP boards on the market. To wrap it up, everything is in a neat package as we used our railtape to seal it of and implement our bungee cords as well. This makes for a neat look which stands out making the boards a treat for the eye as well.
Hardboards: where is the category going according to you? A niche reserved for experienced riders only?
You said it right, it is a niche. We love the look and feel of the boards but in all honesty it is more niche. You see that people who actively search waves or live near the water prefer the hardboards. But the majority of the market is leaning towards inflatables. And with Inflatables getting stronger, stiffer and lighter every year, people seem to be amazed by the board control inflatables offer nowadays.
Is the Swiss Army SUP, that is to say multi-use designs (SUP/FOIL/WING/WIND/SURF) an ongoing trend in 2022?
For us we only have a windsurf option and our philosophy is a bit different. Where we see people trying to focus on board that can do it all, we focus on the SUP experience first! So I guess for some people this might work but we know that within our target audience, the focus on.
Any piece of advice to give to brick & mortar retailers concerning their order sorting?
Of course! We're helping a lot of our dealers in providing the best experience to their consumer. Throughout the years we've seen a few chances which dealers need to focus on more, according to us.
⦁ Makes sure you train your staff, people pay top-bill and expect knowledgeable staff.
⦁ Make your online experience just as good as your offline experience.
⦁ Emphasize on the added value of a quality SUP rather then a cheap single layer SUP, also in terms of the sustainability impact which comes with this.
⦁ Stock up! It's not my intention to sounds like a salesmen but we've heard complaints when it's getting warm and people are knocking at the door. So be sure to stock up in advance.
⦁ Special shapes: it's no secret that all-round shapes are the most wanted but be sure to add a few more special shapes to your assortment. It shows that you're the specialist and that you know your stuff.
Most importantly: have fun! Do a demo day, grab a barbeque with customers and share a drink while connecting with them. People are excited to get on the water and it's good to connect with your customer once regulations become less strict again.
Best Sellers
The Duna has been one of our best selling shapes of the year! But this version comes with extra bags and a unique buckle system. This makes it perfect for every kind of adventure you might have, from long tours to days in the sun with friends. Add a industry-first channel system and you've got the best SUP on the market!
There is a increased demand for electric sports and the Jobe E-Duna caters to this need. A engine in the board not only propels the board but it also acts as a portable pump. You get the best user experience and an award winning shape, which adds up to a premium experience on the water!
Not a surprise here but a must have for every shop! The Yarra has a trackrecord within the industry and as the most popular SUP in the market. Loved by all, this SUP has a shape which has great manoeuvrability and has all capabilities to cater to all needs. A product which can't be missed in any shop.