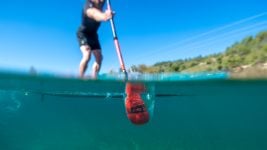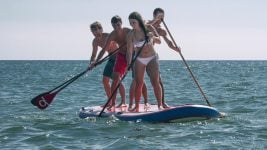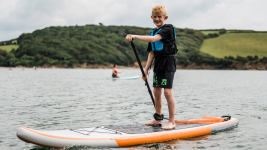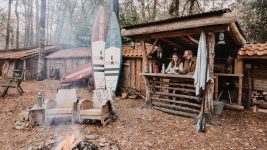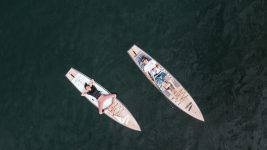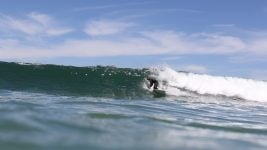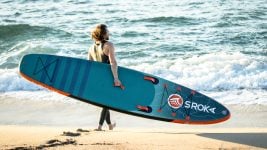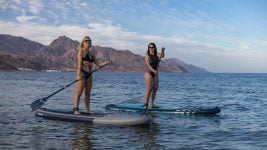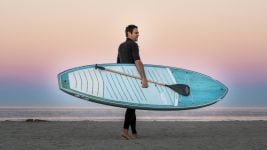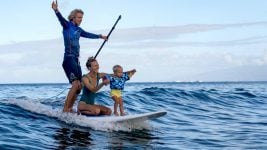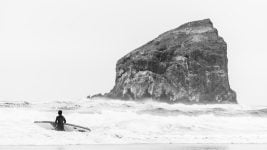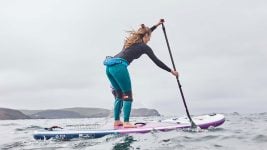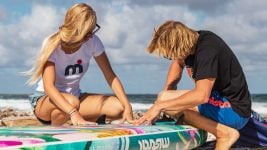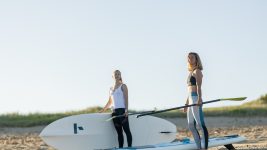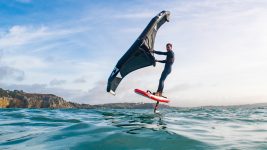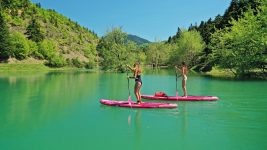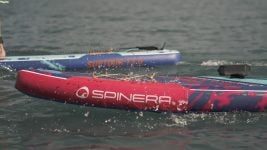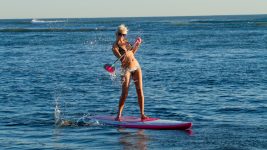 SUP 2022 Retail Buyer's Guide
Fully reinflated, iSUPs are continuing to provide a boost to stand-up paddle boarding, retaining a customer base that is now turning to a more athletic, varied range of uses. Meanwhile, rigid SUPs are searching for a second wind by eyeing up leisure and recreation. 2022 trends by David Bianic.
In periods of huge stress – the virus, international conflicts, inflation – human beings need to redress the balance and leisure activities have provided a breath of fresh air for everyone. Boardsportsequipment and especially SUP has nothing to worry about when it comes to demand, this is the paradox of these uncertain times.
What hurts is that manufacturing and delivering SUPs has become challenging for the sector's players in the last two years or so, weighed down by an increase in costs of materials and transportation. But as the masks drop this spring 2022, is there hope for brands of returning to the world as it was before?
"Unfortunately the word 'normal' seems to have disappeared from the market dictionary", sums up Alberto Girolimetti, CEO of Outride. Nonetheless, a return to previous habits does seem to be happening, remarks Chap Zhang, Senior Product Manager for Aqua Marina: "It seems that our end-users are more rational when making their purchasing decisions, and we haven't seen a dramatic surge in demands as last year." To put things into perspective, Chap also reminds us that the volume of business represents double that of before Covid. For many, this (relative) slowdown in the activity is good news, leaving a market that is "more healthy and sustainable for the whole industry", thinks Tony Yeung, Founder and CEO of Aztron, adding that "Now, many Amazon bandwagon brands and resellers from other industry have faded out of the inflatable SUP scene."
As informed clients, this time around brands have made orders from the factories well in advance as Mingo, Marketing Director from Glory Boards tells us: "we placed our order for 2022 very early last year." And that's not always enough! Despite ordering just as early, Nikolaus Dietrich, Director of Sales at Indiana reveals that 20% of their spring/summer orders are still "in the water". Local production is therefore a big advantage for the likes of Nahskwell whose SUPs are designed and developed in France then manufactured in Tunisia, a route that maintained good transport links, even during the Covid period, assures Antoine Raffarin, Chief Marketing Officer. It was also easy for the Tahe/SIC Maui group who produce some of their rigid boards in their own factory in Vannes, France.A simple shortage of materials for deck pads slowed the whole chain down says Steve West, Brand Manager at Mistral.
The market has learned to live with the effects of the pandemic in the last two years and now the safety strategies, leaning on total or partial reruns of previous years' products have been shelved. For 2022, the brands are moving forward, banking on innovation or even further still, on invention: "I don't like the word "innovation", as innovation means making something better which does already exist", explains Stefan Klare, Founder and CEO at Tripstix who prefers the word "invention" as "most of our developments are completely new things, which never existed before." Sounds promising!
Inflatable SUP: Intel Inside
In the world of inflatables, designs and usages are evolving (we'll come back to that) but it's above all technology that is driving this category year after year. Dropstitch constructions with single skins previously associated with entry-level models have really improved. As an example, we have the Fun, Cross, Trip and Raw iSUPs from Glory Boards, made with a single layer of PVC and Woven Dropstitch, a weave that provides much more rigidity but has less fibres so is lighter. To pre–empt the previously-voiced concerns about the watertightness of single layer SUPs, the rails are reinforced by a double layer on the welding at the hull/deck. This weak point has been improved at Starboard by introducing Welded Rail Technology 2022, a glueless hot weld that literally fuses the upper and lower parts together. The return rate under warrantee has dropped to 0.1% for air leaks assures SveinRasmussen, Founder and Chief Innovator, that's one board out of a thousand. In the same way at Sroka, they are pleased to have counted only 20 SUPs having experienced a technical problem out of 6000 sold.
As soon as you move up the range and/or for more athletic use instead of leisure, Fusion type double skins (fused rather than glued layers), reinforced by stringers and carbon belts are favoured for their superior rigidity, at the cost of a little extra weight. One example comes from SIC Maui with their CFL technology for the Carbon Fusion Lite and its band of carbon/PVC that runs through the whole length of the board, on top and underneath, providing incredible rigidity even when inflated to just 15 psi. Another variation of the Fusion construction is the Heat Bonded Tech from Jobe Sports, which is like "melting two layers into one" says William Doornekamp, Brand Manager. In addition, Jobe use an X-stringer dropstitch (crossed threads) reinforced with two PVC stringers. Aqua Marina joins the technological one-upmanship with the patented CFR (Carbon Fiber Reinforced) technology that calls upon a quadruple stringer, featured in the new Race Elite model.
These multiple layers and reinforcements allow for impressive inflation pressures, like at Shark SUPs whose recommended pressure is 20psi and up to 25psi.
We should salute Gladiator Paddleboards' complete makeover of their range for 2022, now offering great readability. Instead of presenting its iSUPs by discipline, the brand has opted for segmentation based on three levels of construction: Origin (double skin Fusion), Pro (+triple Xstrong reinforcement at the rails) and Elite (woven dropstitch). "We do have a wide range of boards but it's a very simple range to understand" says marketing manager Gary Willingham, adding that "each range has 3 boards that do the same thing but for different size people, Allround, Performance All round and Touring".
The Germanic brand Tripstix stands alone in terms of construction with their VacuuAir and Cluster technologies, multi-chamber designs whose tubes with their various diameters allow them to create more refined shapes than with classic dropstitch. And this brings us on neatly to the next section!
Inflatable SUPs: refined shapes
2022 will not be a year of massive upheaval, the all–round models will continue to supply the overwhelming majority of the market and will bring few innovations apart from in their constructions as mentioned above. But – and there is a 'but' – we note that year after year, brands are successfully refining the shapes of their iSUPs, bringing them closer to the shape of rigid boards. For example, the new whitewater model from Aqua Marina, the aptly named Rapid, benefits from Arch EdgeTMtechnology, i.e. a raised centre bar and tail to provide more responsiveness underfoot. Another practice along the same lines is on the 12'6" Ocean Touring from Indiana, equipped "with some rocker instead of a straight shape for a smoother ride on waves or downwinders without a nose dive", explains Nikolaus Dietrich. At Shark SUPs, their new Performance Touring features a nose cone, an appendage that mimics the shape of rigid SUPs and cuts through the water's surface better. It's the same idea on the Voyager from Red Paddle Co who are continuing the V-Hull system launched in 2021 – a profiled hull shape under the front third, which helps to "break the tension on the surface of the water" and to paddle with less effort. Also worth mentioning are the channels on the Adventure Duna 11'6″ touring model from Jobe Sports, which are not shaped on the hull like a rigid board, but are an accessory attached underneath the board to channel the water flow.
The design of Starboard's iCON allows for a concave deck and hull on an inflatable SUP, which addsstability and allows you to place your feet close to the rail without any trouble, explains SveinRasmussen. To round off this trend of "shaped" iSUPs, let's use the Beluga 8'4″ SUP, described by Tripstix as an example of "an inflatable hardboard". Having such rigidity at a thickness of just 4cm at its ends is impressive and it also has a true rocker throughout the whole length.
Inflatable SUPs: specialty boards
Beyond this design-based trend, iSUP continues to evolve as an activity. Touring  boards are of course the second board of choice for paddlers who started out on all–round models and now want to go faster, further and with a board that has a more racy look. These are the exact attributes showcased by Spinera with their new Suptour Light, a 12′ in ULT construction (double skin, ultra-light) and the 12'6" Alpha from Sroka (Fusion tech, 3 layers on the rails).
These longer and more imposing models are not necessarily more cumbersome to transport either: here we're thinking about the 12′ Compact from Red Paddle Co, which occupies half the volume of a classic 12′ once it is stored in its carrying case.
Other more specialist iSUPs still occupy some of the market, starting with the SUP/Kayak hybrids. They have pretty much been around since the beginning of stand-up paddle history, but only in the last few years have they exploded. Launched last year, Tahe's Beach SUP-YAK has proven to be a big sales success, a convertible 10'6″ with optional flip-up seat, footrest and hybrid paddle. Bote also havea wide range of Rackham-compatible SUP kayaks, including their innovative Apex Pedal Drive, an accessory that can turn the SUP into a pedal boat, complete with propeller and rudder!
Most brands are also highlighting the four "D-ring" attachment points that allow models to be transformed into pseudo kayaks by adding a seat, like the 10'6" Terra from Aztron or Mistral's 13'2" adventure board.
Another trend, still marginal, but one that brands are watching closely, is that of E-SUPs. Motorized SUPs are far outside our precious boardsports world, but they are capable of seducing a new, non-endemic customer base. Jobe Sports are presenting the E-Duna 11'6″ version, whose "engine in the board not only propels the board but it also acts as a portable pump.". At Tahe, global brand manager Jacques Freydrich is also announcing the upcoming arrival of an E-power SUP, with integrated motor and battery.
At the opposite end of the spectrum, some very exciting performance iSUPs are on the menu for 2022, like SIC Maui's new 5'8″ and 5'11" inflatable foil/wingfoil SUP boards, the Raptor Air: "Don't let the word inflatable fool you. The Raptor Air was created with performance in mind for the avid wing foiler ready to travel and explore or the beginner looking for something softer and less intimidating under their feet." explains Casi Rynkowski, Global Brand Manager. Moai are exploring yet another avenue with the new 10'8″ Wing Paddle Board, an SUP that can be used with a wing, but without a foil. Moai sells three wings of between 4 and 6 m2 to go along with this model.
On the racing side of things, the new 14′ version of Aztron's Meteor is an ultra-narrow racing beast with a very straight outline and mini square pintail.
Wind SUP is also becoming more and more popular and new models are coming onto the market, such as the 10'6" Blade from Aqua Marina.
Inflatable SUPs: "inclusive" models
Another segmentation from the last two years sees an increasing number of models designed for ladiesand kids: the Coral Touring (ladies) and Vibrant (kids) from Aqua Marina, a 9′ light touring model from Tahe for kids/teens or the Astro Kids 8'8" all–round from Vast Boardsports and the Suprana 10'8" from Spinera, which is proof of the trend for versatile yoga SUPs with its generous dimensions (34" wide). In contrast, at Shark SUPs, CEO Alan Xu explains how their new Kids 2022 model has revised dimensions for kids: 5" thick and 27" wide at 198 litres, "unlike some other brands who market their short boards for children which often still hold too much volume". Another kid-friendly model, this time from Moai is an 8'2″ that's 28″ wide and 4″ thick (140 litres), a mini touring model with a lovely design that ticks all the boxes of a successful SUP. Not forgetting the 9'0 kid from Tahe, also meant for touring. Finally, with the Nova 10'2'', Vast are offering an SUP for lighter paddlers, only 4.75" thick compared to the usual 6" for an "adult" model- a lighter and less bulky board, on the water as well as on land. Sroka also have two women's models called Girly, a 10′ Malibu and an 11′ touring board, both 5" thick and in Fusion technology to reduce weight.
We should also mention the release of a special carbon paddle for girls at Glory Boards, the CrackySUP, with a reduced blade surface and a weight of 620 grams.
Rigid SUPs: not dead yet
In a market where leisure use constitutes the overwhelming majority of the customers, rigid SUPs hold almost no space any more. This is a very sad fact and is sometimes the result of a huge misunderstanding, as Steve West of Mistral explains: "The idea that laminated boards are the domain of experienced riders only, is a catastrophic failure on the part of the industry to provide sound advice." For him, the only reason to buy an iSUP is if you have trouble storing/transporting a rigid SUP, while composite models "last longer, are easier to repair, are higher performing, provide a better ride and on water experience in most all cases."
Norden are considered to be rigid board fundamentalists, but Founder Andy Wirtz, is convinced that "Every part-time paddler that stays with the sport for longer will end up on a hard board one day." This confidence in the future has led him to continue with most of his existing lineup with the addition of a few new products like the 14′ Freerace, the 12'4" Glider and the 8'4" SUPer Fish Pro.
At NSP, rigid race models are at the apex of their savoir-faire, with world championship titles to prove it. The 14′ Carolina in Pro Carbon is the best in racing, a board you can find under the feet of Travis Grant or Titouan Puyo, using advanced materials such as Innegra carbon or the carbon fibre used in aerospace. A treasure that costs over 3000 euros in shops…
Among the fervent defenders of the "accessible rigid", Tahe (ex-Bic) have had great success with their Ace-Tec and Tough-Tec technologies for beginners and intermediate level riders, with models such as the Beach Cross, Breeze Cross and Breeze Performer. Let's take this opportunity to point out the upcoming arrival of an E-power board from Tahe, an electrically powered SUP, perhaps one of the most promising opportunities for rigid SUPs aimed at a wider market. Another advocate of rigids, NSP are able to offer models at very attractive prices with their HIT technology featuring proven durability and they can also seduce the most eco-conscious customers with their CocoFlaxconstruction, with coconut stratification and flax fibre on the rails. The same "bullet proof" proposalcomes from Surftech with the Utility Armor constructions, a classic EPS-epoxy technology, wrapped in a heat-moulded ABS/polycarbonate shell.
Brands that were once 100% inflatable but now investing in composite model may just be proof of the potential of rigid boards.
This is the case for Aztron who have developed a complete range: All-Round (New Callisto), Touring (Europa & Apollo), Race (New Sonic), Surf and Foil (Falcon X).
It remains to be seen whether it is the right time for retailers to invest in high-performance rigid SUPs (race, surf, foil, wing, whitewater…). Unless you know your customers inside out, it is advisable to leave this market to direct sales or to use dropshipping. In general, for inflatables and rigids alike, "as macro-economic pressures push on consumers, it's important to remember that brand wins," says Zack Eckert, VP of Sales at Bote. On a similar note, John Hibbard, boss of Red Paddle Co reminds retailers that they need to offer more to the customer than what direct brands can do on the cheap and that is toprovide quality and after-sales customer service.