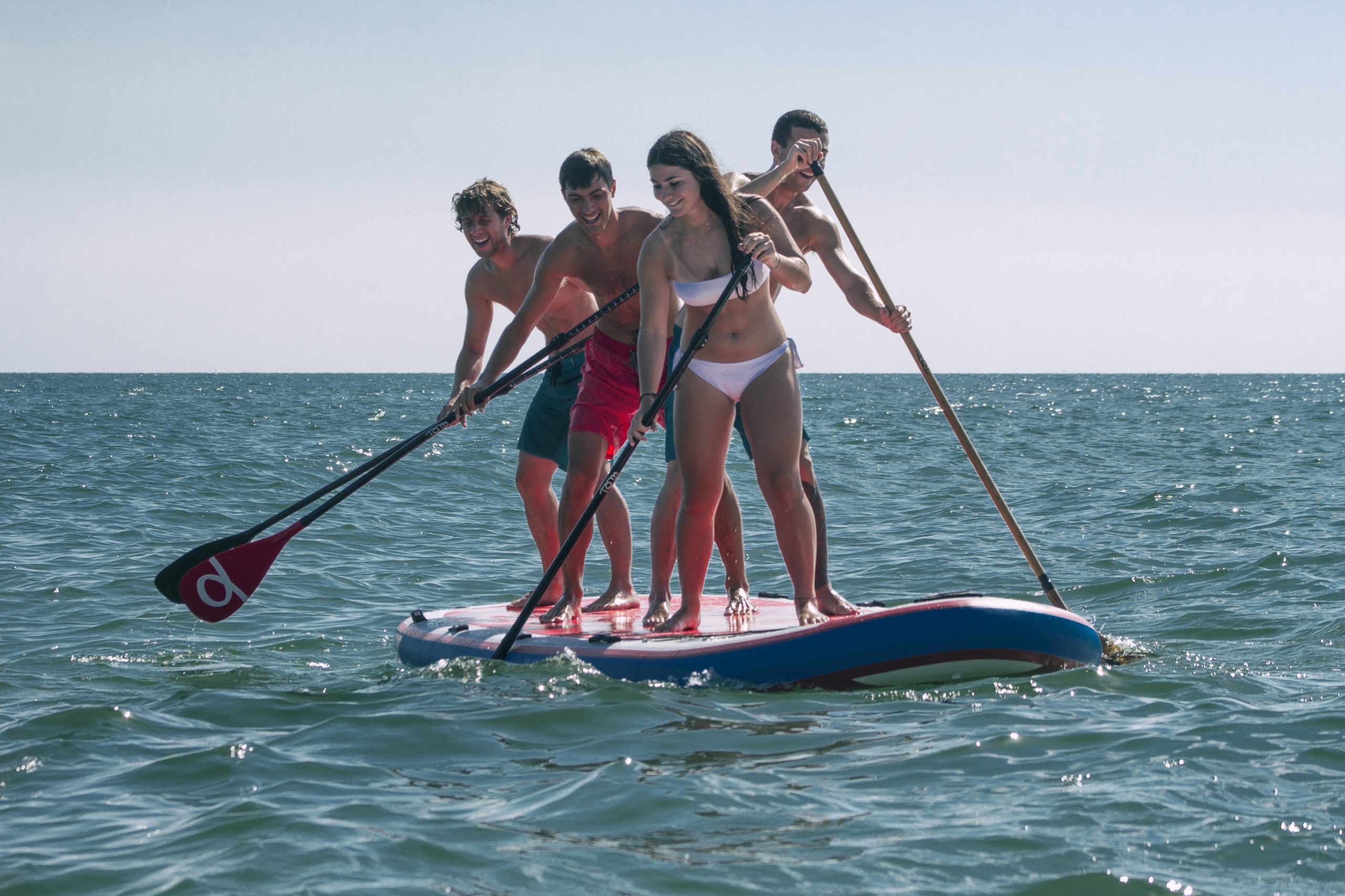 Outride 2022 SUP Preview
Retail Buyers Guide: SUP 2022 Retail Buyer's Guide
Brand: Outride
Interviewee: Alberto Girolimetti, CEO
Is Spring 2022 marking a comeback to a "normal" market? In other words, has production come back to the pre-covid pace, can you provide decent amount of stock to everyone?
Unfortunately the word 'normal' seems be disappeared from the market dictionary. What is happening around the world for the last two years (not only covid) shuffled the usual rules. In a situation like this you've got to accurately pre-plan, trying to forecast what could happen while being super flexible and ready to any unexpected event. That is how we managed to be on track right now, having all the products ready for our customers.
A careful attitude with plenty carryovers has been the go-to choice for a couple years. Will 2022 be the year of innovation for your brand?
Even in the last two years we never really stopped adding new products and enriching the existing ones therefore we will just keep pushing. Our R &D office was probably the one which had to adapt less to the situation, they are constantly working to improve our products, from surfskates to surfboards and SUP.
How did you build your inflatable range in 2022? And which inflatable technologies are you implementing in 2022?
We continued our ongoing goal to offer a more and more complete range. We now have many options in sizes, weight, price and color. For example only in the 10 feet size we offer a lightweight and super accessible product, the Air Atlantic, in three different colors, a one layer + double chamber option, totally covered with an improved soft pad, the Air Bahamas, and our best seller, the Air Hurricane which has all this but it is made with the fusion technology. A stiff, safe and super accessorized board, also available in the wind-sup version. As you see we are already using most of the existing technologies but we are now developing new things for the next collection.
Hardboards: where is the category going according to you? A niche reserved for experienced riders only?
I would say that it depends. If we talk about regions or cities far from the sea it is hard not to agree with your second question, but it is not always the case. In places which are close to the beaches this change and also a beginner can approach the hardboard, enjoying its benefits. Also, there are situations where beach clubs can store your board, so even if you live 1 or 2 hours from the beach, you will have no trouble in transporting it.
Is the Swiss Army SUP, that is to say multi-use designs (SUP/FOIL/WING/WIND/SURF) an ongoing trend in 2022?
Yes, we have had many requests for the last few years and it is easily understandable since it can be both a regular SUP and the product that introduces to different disciplines. We started developing a board which could do everything well without scarifying the rest and we are now finally out with our Air Phoenix.
Any piece of advice to give to brick & mortar retailers concerning their order sorting?
We totally understand the uncertainty they are also living in but we strongly recommend to carefully order in time to avoid the risk not to have products to sell.
Best Sellers
Our first board ever, now in 8 colours and 6 sizes. This SUP was studied to surf waves in a longboard style and it does it better than planned. Not only, it is also a great and comfy all around which runs smoothly on any condition thanks to its volume and soft edges.
This 17' Board is the magic tool for group entertainment! More and more rentals and beach clubs look for new ways to improve people's experience on the water and our Air Jumbo offers this and more. It is very comfy thanks to an improved and softer eva pad, really easy to move with its 10 soft-touch handles and it also surf well.
Break it if you can! Covered with two super resistant abs shells, the Zenith board has been created to meet the requirements of surf schools and rentals: being strong, long lasting but also fun. Its shape is therefore designed to be fluid, stable and fast moving on any water.