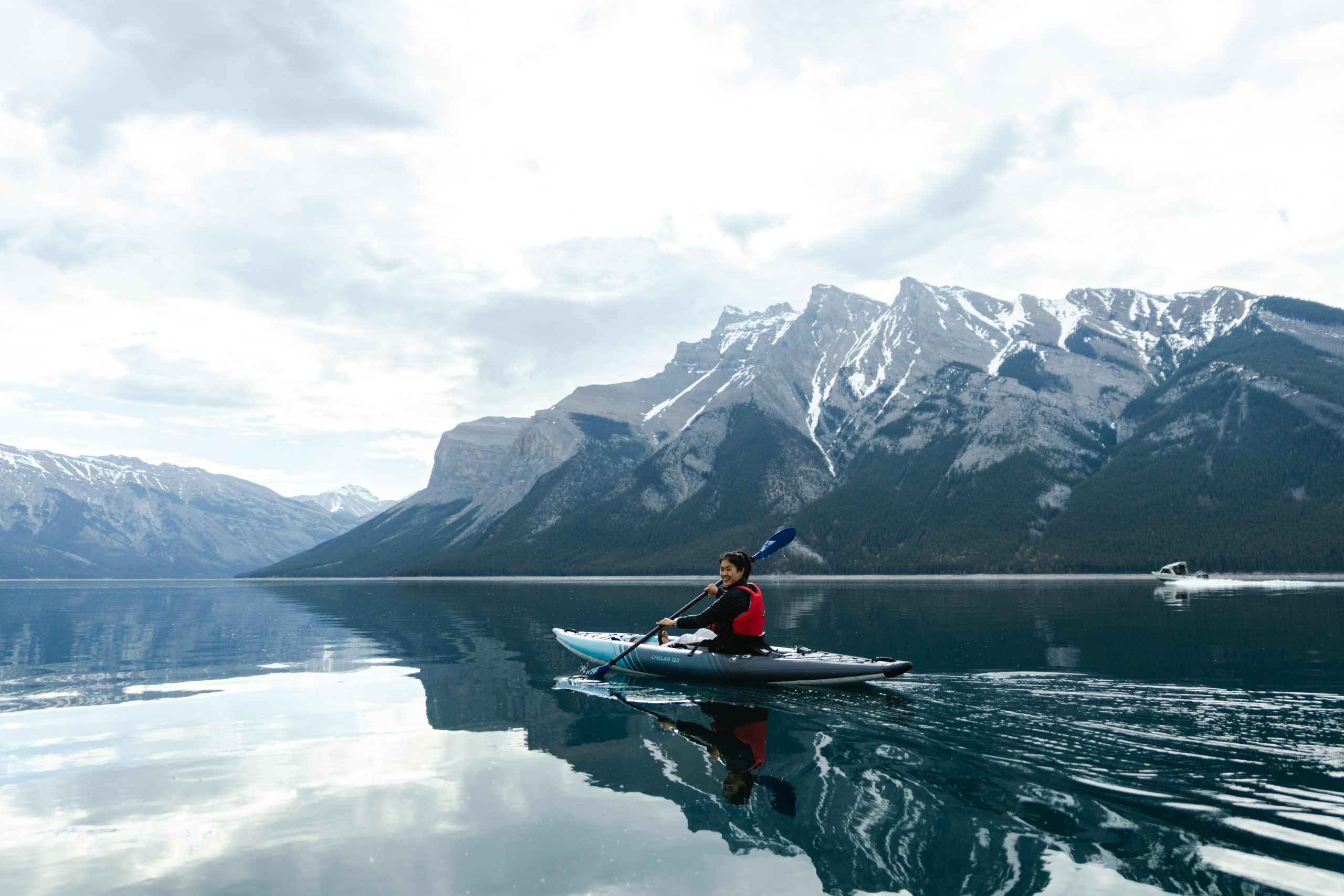 Aquaglide 2023 SUP S/S Preview
Retail Buyers Guide: SUP S/S 2023 Retail Buyer's Guide
Brand: Aquaglide
Interviewee: N/A
Many SUP brands expected a comeback to a more rational market in 2022, with moderate and sound growth. How did things play out eventually?
For sure a calmer, more moderate market would be a relief in many ways, the crazy rollercoaster seasons are behind us and we are happy about that. 2022 has been solid overall, in our kayak line the lower-end product had the biggest boom in 2021 and has already re-set but our high items like the Blackfoot Angler series are doing bigger numbers in 2022 vs 2021 and we expect this side to continue to grow. Those who entered the market at the cheap recreational level now progress on to a more tailored product and this is where we have our strongest product lines.
Will you attend Paddle Sports Show in Lyon? Do you think trade shows remain a place where things happen, after a couple years of (quite successful) Zooms & virtual showrooms?
Lyon was great for us in 2021 and we will back again with a bigger booth in 2022. Our booth will have an Angling focus with our Blackfoot models taking centre stage. Zoom allows a brand that's great in Photoshop to make a nice brochure and sell well, we can do pretty good in Photoshop but we are much better out on the water. Meeting customers face to face and investing time to learn from their markets is something Zoom cannot give, we are happy to be back full power face to face again!
What is your strategy to ensure the SS23 products will end up in stores early in the '23 season?
We will have our EU and UK hubs loaded with 2023 products ready for the Lyon show, too much business has been missed by not being ready in time, this is what COVID taught us to make sure we have our product ready for when the customers wants it. Our brand new 2023 Cirrus models will be ready to delivery by February, back in pre-COVID years new products were ready in May perhaps, so we have changed a lot for the better these last few years.
In 2022, the majority of SUP brands did cope with the increased costs of material/shipping, not reflected (that much) in the MSRPs. What about the 2023 models?

Size is our friend in terms of purchasing. The other part of our business is Aquapark, and these require a huge volume of drop ship matts, imagine big rectangular rockeries SUPs. We haven't had too much pain in terms of pricing rising due to our volumes rising too. Where we feel the pain for the EU and UK market is just lead by the draw backs of a strong USD right now, but all brands have this problem and overall we feel confident in the pricing of our range into 2023.

Please forgive the recurrent question: Beyond the all-around supremacy, is any noticeable movement to report in the other categories (touring, SUP surfing, race, river, foiling…)?
People want to spend more time ON their gear, 2021 was about getting out there, 2022 was about staying out there. We see a big drive towards product that can fit our Frame Seat, this thing is crazy comfy and similar functional accessories point to users spending more time on the water. Fishing, touring, or just relaxing, there is a clear theme of those that are buying the more premium product are making time to use it for longer, and we are making sure the product and our features meet this need.
Packrafts are also really a big topic that is coming, inline with the above comment on getting out there for longer, exploring more wild and remote places is more possible with a packraft, innovation in the TPU construction material really means this market is just getting going.
Inflatables: Which new technologies are you implementing in 2021?
Our main innovation for Paddlesport in 2023 is our TPU products, the Cirrus Lightweight series gives performance comparable to our top end kayaks like the Chelan but at around 25% of the weight. We see this as just the tip of the iceberg with TPU materials in inflatables, it opens all sorts of doors and will end up creating more premium and more compact products.
When it comes to the order forms, do you have any piece of advice for retailers? (quantities, categories, inflatable to hardboard ratio, restocking schedule…)
We are set up to give the EU and UK shops an easy life, warehouses and invoicing from within your local customs zone, and heavy stock levels to enable fast and reactive re-orders. We feel there will be a gap between retailers pre-orders which we expect to be smaller due to general overstocking, but then a strong consumer demand still through the season in 2023. We are set up ready to react to that and ensure our retailer partners dont need to miss a sale even if the pre-order risk appetite has been lowered.