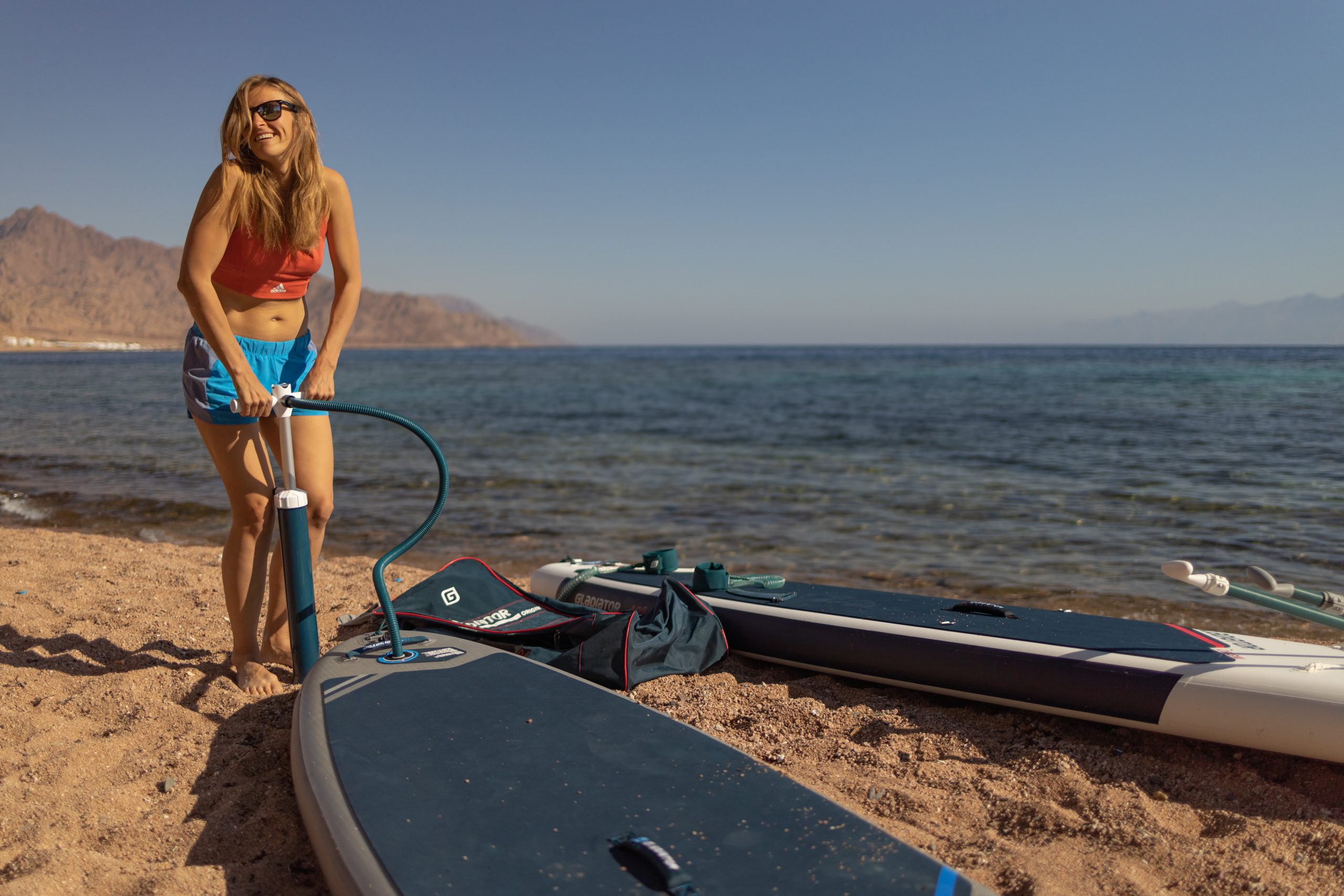 Gladiator 2023 S/S SUP Preview
Retail Buyers Guide: SUP S/S 2023 Retail Buyer's Guide
Brand: Gladiator Paddleboards
Interviewee: Gary Willingham
Many SUP brands expected a comeback to a more rational market in 2022, with a moderate and sound growth. How did things play out eventually?
2022 has been a strong year for Gladiator, using only the best materials (high density 20psi 4.7" and 6" dropstitch) the brand has been sought after as a Premium constructed board at affordable price, often at a lower cost to brands using lower quality dropstitch.
Will you attend Paddle Sports Show in Lyon? Do you think trade shows remain a place where things happen, after a couple years of (quite successful) Zooms & virtual showroom?
Not in 2022, we are looking to support the distributor network we have already in other ways with the budget, Gladiator has a growing family of knowledge distributors and dealers.
What is your strategy to ensure the SS23 products will end up in stores early in the '23 season?
With the uncertainty in 2022 of shipping times, we made a decision to support our importer but confirming no changes would be made from 2022 to 2023 so that can continue to stock throughout the year, this has ensured that our factory is not overloaded trying to produce a new range.
In 2022, the majority of SUP brands did cope with the increased costs of material/shipping, not reflected (that much) of the MSRPs. What about the 2023 models?
Owning our own factory and producing everything within the package (excluding the Bravo pumps) has help us keep cost down.
Please forgive the recurrent question: Beyond the all-around supremacy, any noticeable movement to report in the other categories (touring, SUP surfing, race, river, foiling…)?
Touring boards have been very very strong for Gladiator in 2022, introducing the 4.7" lighter rider touring boards to stand alongside other premium brands has been very successful as there are only a limited number of brands who can offer this, its not possible to make 4.7" boards our of the low density dropstitch many brands use as they would flex.
Inflatables: Which new technologies & models are you implementing in 2021?
No changes from 2022 to 2023, Gladiator already using the best materials available, both fusion and machine weave
When it comes to the order forms, do you have any piece of advice for retailers? (quantities, categories, inflatable to hardboard ratio, restocking schedule…)
Ask questions from the sales person that comes to see you, challenge them on construction, ask them what the brand is doing to keep up with market changes. Unfortunately we see lots of brands with false claims and the customer is learning how to spot this, brands need to step up to keep up with the premium brands.
Best Sellers
The Gladiator Origin 10'6 is the true all-round shape. At 10'6 x 32″ x 4.7″ this board is the perfect all- round board. The Round noes and 32″ width allows for straighter rails making this board very stable, the 4.7 thickness allows the board to not be over voluminous, making a great board for families to share.
The Gladiator PRO 11'2 has been speci4ically engineered and designed for the shorter rider (under 5'6) who wants an all-round performance board. This board is 4.7″ thick, which is very important to most riders but extremely key to the lighter rider as this thickness and board volume allow the board to sit within the waterline creating stability.
The Gladiator Elite 12'6 is for those who want to up their game and paddle longer distances. The 12'6 Elite touring board provides extra glide and speed whilst still being easy to paddle. Whether paddling with your dog or child sat on the front, or fully loaded ready for an overnight adventure, the 12'6 can handle any extra volume.