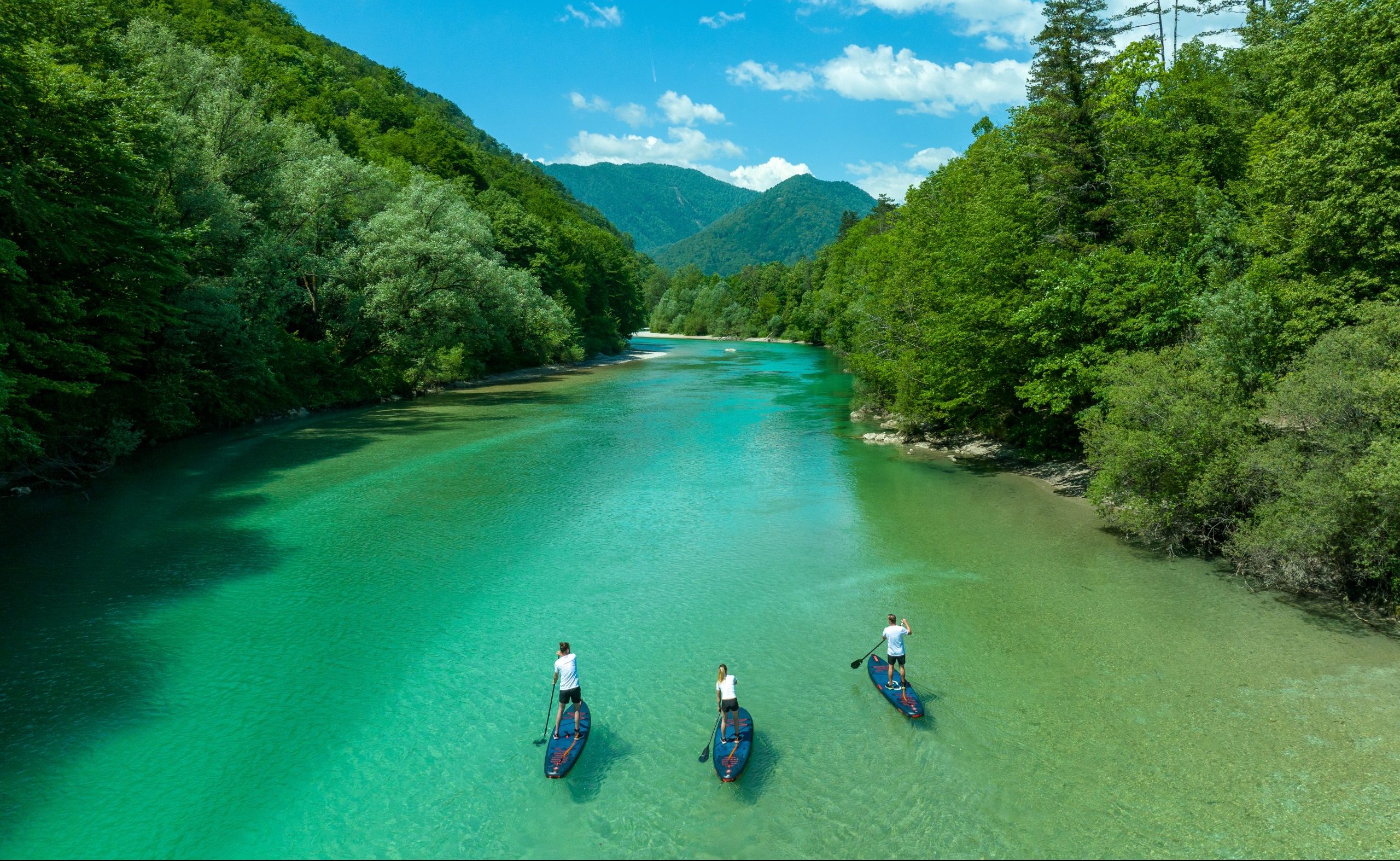 Jobe 2023 S/S SUP Preview
Retail Buyers Guide: SUP S/S 2023 Retail Buyer's Guide
Brand: Jobe
Interviewee: William Doornekamp, Marketing Manager
Many SUP brands expected a comeback to a more rational market in 2022, with a moderate and sound growth. How did things play out eventually?
This seems to be the case at the moment but the season is not over yet! The excessive growth due to COVID seems to slow down, now that people can go out and enjoy other activities. The market has seen an explosion which is great but a slower change of pace also has its benefits. For us, we see that we have gained a huge market share and every shop which has a focus on SUP has Jobe in its stock. This is the accumulation of the COVID boom combined with our focus on this market and innovations.
Will you attend Paddle Sports Show in Lyon? Do you think trade shows remain a place where things happen, after a couple years of (quite successful) Zooms & virtual showrooms?
This year we decided to pass on the Paddle Sports Show but we did like this show a lot! It will be hard to say for the future. I think trade shows will need to further evolve as they have done in the past. Where you used to go to a trade show to find brands, the internet has long replaced this but the need for human connections remain. So Trade Shows will always have a place but I think they will be more for customer retention an relationship building. 
What is your strategy to ensure the SS23 products will end up in stores early in the '23 season?
Well a part of our collection is carry-over, so nobody should have any worries about that part of the rang. The completely new 2023 rang is build through factories where we have key positions, so we are guaranteed on fast manufacturing. Next to that, our purchasers have changed strategies to ensure healthy stock positions.
In 2022, the majority of SUP brands did cope with the increased costs of material/shipping, not reflected (that much) of the MSRPs. What about the 2023 models?
2023 will be a collection in which a small price increase was inevitable. However, we have gone the extra length to ensure this will be to a bare minimum and will still be taking a part of the blow.
Please forgive the recurrent question: Beyond the all-around supremacy, any noticeable movement to report in the other categories (touring, SUP surfing, race, river, foiling…)?
Yeah, all-round reigns supreme but touring is a definite second! We do see foiling and also adding a wing to SUPping popping up more and more though. It just opens up a new world and people who own a SUP can be enjoy the SUP they have lying around in a new way.
Inflatables: Which new technologies & models are you implementing in 2021?
We have a few exciting things coming up and everything can be found in our new high-end range; The Elite Series! Sandwich Railtape including a Carbon sidewall; for a few years now, we taped our the seams of our boards but this was always on the top seam. Now we placed a railtape over the top and bottom seams of the board. Also our Sidewall has been beefed up by adding a Carbon layer in there. The Hook System; last year we introduced the Adventure Duna which had a unique option to connect extra bags trough a buckle system. This year we changed the buckles for hooks which work better but also are custom made and provided with our branding, it's all in the details! The Honeycomb Fin; our Elite Series is packed with so much extra's in its package but one of the coolest things has to be the Honeycomb Fin. A see-through honeycomb fin which is stiffer and which enhances response. All with our tried and tested EZ-Lock Fin System. The Stream Paddle; an innovation which spans over our whole range and needs to be talked about: Our new Stream Paddle! A completely new shaped blade which is inspired by a ducks feet. It helps to cover longer distances and has a different tip on the paddle for longer reach but causing you to put less force on it. All to help consumers with more efficient and smoother paddling.
Hardboards: Which new technologies & models are you implementing in 2021?
For this season, we've made the decision to quit our hardboard rang, giving full focus to our inflatables. 
When it comes to the order forms, do you have any piece of advice for retailers? (quantities, categories, inflatable to hardboard ratio, restocking schedule…)
That's a tricky one because this depends on the retailer (size, customer base, location and more). But the fact of the matter remains that people need to take up plenty of all-round SUP boards. It's what the consumer wants and more then often need. Mix it up with some more experimental shapes to ensure you can cater to all needs at the end of the day.
Key Products
Our Elite Series is the hot topic for the 2023 season and the Duna is the board to look out for. A popular shape which has been beefed up with all the extra's which come with the Elite series and the channel setup which we introduced last year. It doesn't get any better then this.
New shape with a better response! As mentioned this new blade which comes with our Stream Paddle is based on a duck foot and has a more narrow tip. This makes for a longer reach and as you mov your blade towards the water, the blade gets wider for better distribution of force. Resulting a better paddling experience.
Our Base Aero Series has been performing well because of it's more attractive price but with th Jobe quality. For 2023, the Sena is the latest addition as we heard our customers need for a 11.0 in this price range. A new all-round/touring shape which is perfect for women or a lightweight rider who's looking for a good deal but who doesn't want the single layer quality.