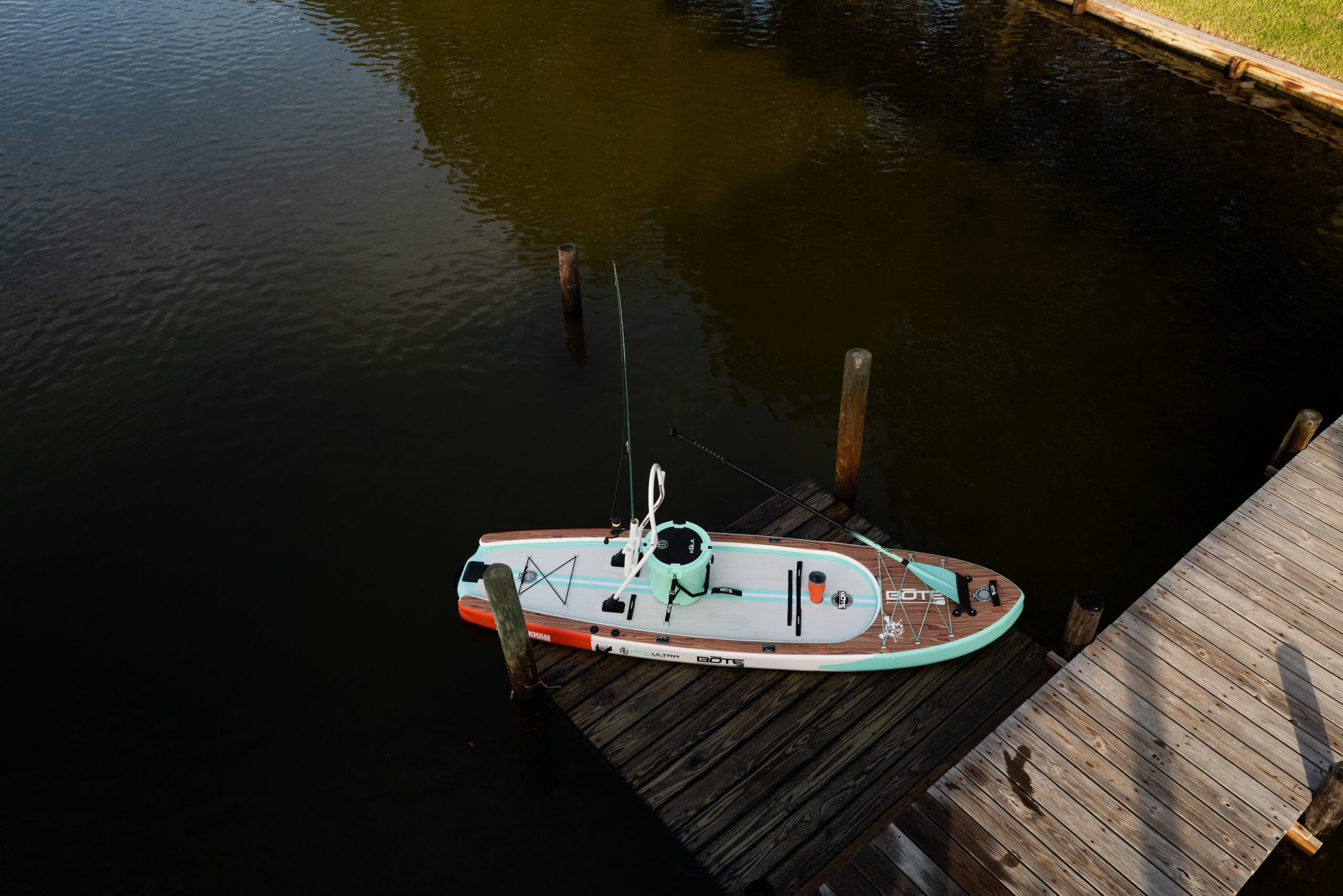 Bote 2023 SUP S/S Preview
Retail Buyers Guide: SUP S/S 2023 Retail Buyer's Guide
Brand: Bote
Interviewee: N/A
Many SUP brands expected a comeback to a more rational market in 2022, with moderate and sound growth. How did things play out eventually?
Our growth is not wavering, in the USA we have strong 2022 growth based on our high product line, and a long list of USPs that set us apart from our competition. New for 2023 we push into Europe, bringing our industry-leading products to a whole new market, we know over-stock in lower-end brands might make retailers nervous to commit to new lines, but once they test and see what differentiates us we expect to quickly overcome this. When your reason to buy is only based on the price a brand is in trouble right now, when you buy due to a premium product with unique features like our Paddle Sheath, Magnepod and Peddle Drive systems we see this customer is still very much willing to get out on the water with our product.
Will you attend Paddle Sports Show in Lyon? Do you think trade shows remain a place where things happen, after a couple years of (quite successful) Zooms & virtual showrooms?
Lyon is a priority for us, being able to show our products in person, how easy our Apex Peddle Drive system is, how useful and unique the Magnepod system is, and showing that a Paddle Sheath is the feature you have all been missing on your SUP, this is not easy on Zoom. Connecting with our customers has always been part of our DNA from our flagship stores back home in Florida and we are excited to bring this to Europe.
What is your strategy to ensure the SS23 products will end up in stores early in the '23 season?
Forward loading our warehouses has always been the strategy for BOTE, by December / January the warehouses in the EU and UK will be loaded up ready customer demands. The customer is king and we need to be ready to deliver to their schedule, hiding behind COVID or global freight issues is not something we believe in, it just drives to be better prepared and out work our competitors in the offseason to be able to serve the market better and earlier.
In 2022, the majority of SUP brands did cope with the increased costs of material/shipping, not reflected (that much) of the MSRPs. What about the 2023 models?
Please forgive the recurrent question: Beyond the all-around supremacy, any noticeable movement to report in the other categories (touring, SUP surfing, race, river, foiling…)?
Angling / Fishing, this is the boom we see continuing, it is part of the soul of our brand and whilst ever popular in Florida, this is pushing our globally now. The outdoor mentality that COVID helped create is refining now from recreational users testing the waters, and now they want to do more with their water time. Sure go for a paddle, but now why not fish as well, or some users surf or race, but angling is the faster-growing segment, it is one the biggest sports in the world after all. A huge amount of our sales of SUP or Kayak have accessories sold with them, rod holders, coolers for your bait, and anchor systems, all aimed at those paddling with a purpose.
Hardboards: Which new technologies are you implementing in 2021?
It took us quite some time to figure out but for 2023 we launch our Apex Peddle Drive in our Gatorshell model of the Rackham SUP, this was a winner in its category at the iCast show in Orlando this year. This is the ultimate versatile solid SUP, efficient and effective to stand paddle, a stable platform to fish on, and now easy add in our seat and APEX PeddleDrive system to add additional propulsion and get further out, get where the fish are!
When it comes to the order forms, do you have any piece of advice for retailers? (quantities, categories, inflatable to hardboard ratio, restocking schedule…)
High-end is very healthy, this is what we see very clearly over the last 6 months. Our expectations on demand for the brand are high, we are delivering our marketing leading product to Europe for the first time and the opportunities for the shops who get involved are pretty huge. Premium stockists that are passionate about the product is our priority, high volume orders will be rare in 2023, so we will have a large stock sat ready to cover the re-orders when the season arrives.