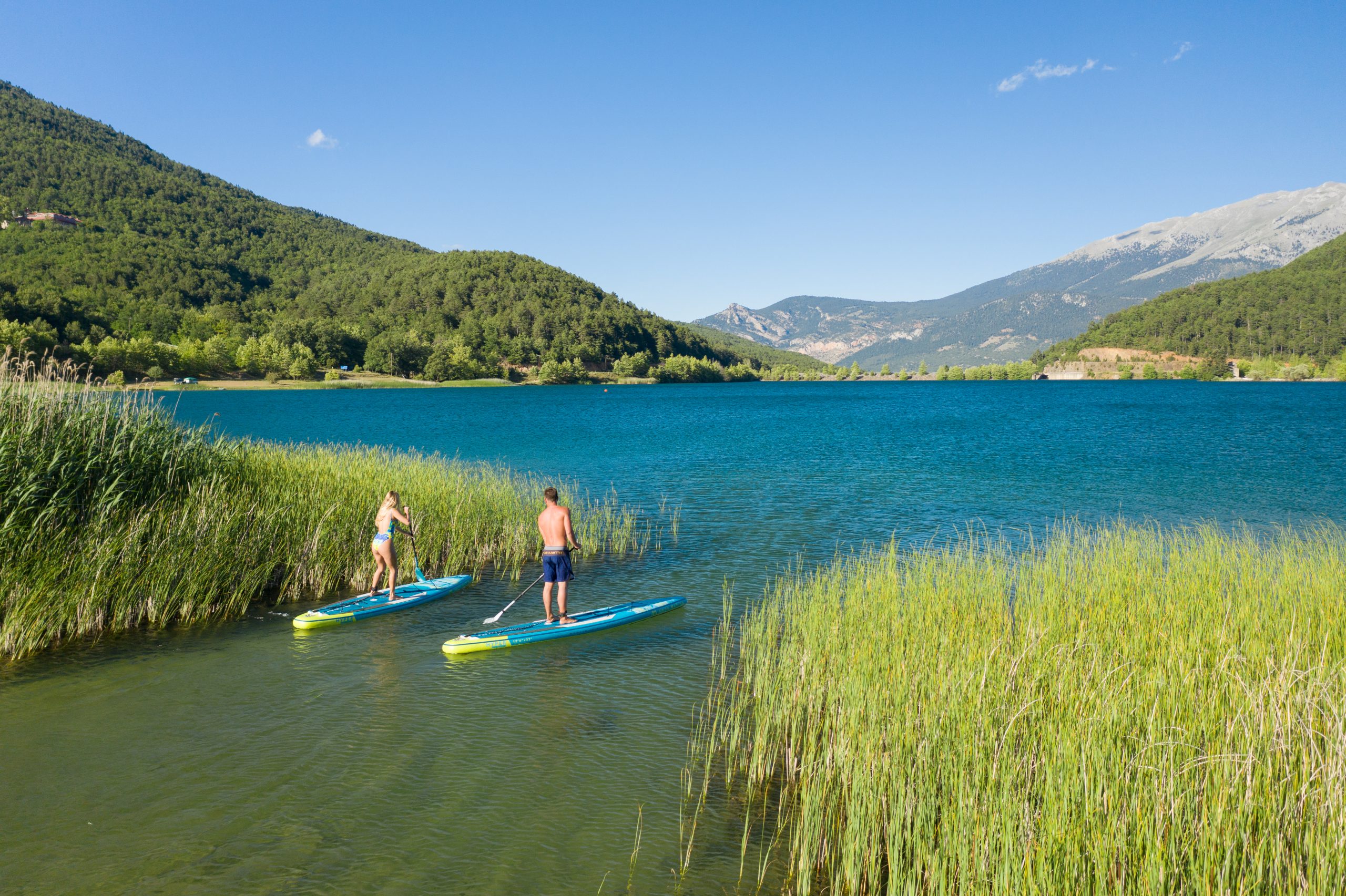 Aqua Marina 2023 SUP S/S Preview
Retail Buyers Guide: SUP S/S 2023 Retail Buyer's Guide
Brand: Aqua Marina
Interviewee: Chap Zhang, Senior Product Manager
Many SUP brands expected a comeback to a more rational market in 2022, with moderate and sound growth. How did things play out eventually?
It seems the SUP market is less optimistic than we expected in the first half of 2022 due to the current economic downturn and other social and political factors. A large number of OEM boards have rushed into the market which has affected the pricing system. Meanwhile, the overestimated sales forecast has caused overstock problems for the watersports market as a whole. The latter half of the year is filled with fierce competition, uncertainty and recession, so we are expecting a comeback to a more rational market in 2023 rather than 2022.
Will you attend Paddle Sports Show in Lyon? Do you think trade shows remain a place where things happen, after a couple of years of (quite successful) Zooms & virtual showrooms?
Yes, definitely! After years of communicating with our business partners through email, teams or zoom meetings, we cannot wait to meet our old friends face-to-face. Paddle Sports Show is a great chance for us to introduce and demonstrate our new SS23 products personally. It is quite a different experience if you can try the products by yourself. Touch it, see it and learn more about it up close and personal and avoid missing intricate details. 
What is your strategy to ensure the SS23 products will end up in stores early in the '23 season?
Our brand has both short and long-term plans for our new product development and improvement. This year is no different – we successfully launched our SS23 products as scheduled, and they are on track to hit stores. Our early planning ensures we can bring innovation and the latest editions each year to our owners and potential end-users.
In 2022, the majority of SUP brands did cope with the increased costs of material/shipping, not reflected (that much) in the MSRPs. What about the 2023 models?
The good news is that the cost of raw materials has returned closer to normal and we've experienced a slight decrease in shipping costs, although it's still far higher than pre-pandemic levels. Thanks to a stronger dollar for counterbalance, we're able to keep our 2023 models from rising in price.
Please forgive the recurrent question: Beyond the all-around supremacy, is any noticeable movement to report in the other categories (touring, SUP surfing, race, river, foiling…)?
At the moment, we value the touring market as we can see more beginners purchasing a touring shape board as their first board. Surfing, foiling and wing boarding are other increasingly popular categories but remain a niche market for the most part.
Inflatables: Which new technologies & models are you implementing in 2021 (it should be 2022?)?
Combining craft and technology in a more sustainable package has been very important to Aqua Marina and the ISUP industry in general. Beyond conventional welding technologies applied to our boards, we've revolutionized the printing of board graphics using an advanced digital printing technique for very little ink waste and to leave the lowest environmental footprint. We've applied these technologies to all our 2022 models and will strive to continue finding more sustainable processes going forward.
Hardboards: Which new technologies & models are you implementing in 2021?
We do not produce hardboards at Aqua Marina.
When it comes to the order forms, do you have any piece of advice for retailers? (quantities, categories, inflatable to hardboard ratio, restocking schedule…)
Our All-around series remains our top-selling category, however, we cannot neglect the increasing trend for touring, fitness and youth boards based on the local market. 
Key Products:
_ _ VAPOR 10'4"_ _ 
The VAPOR is our best-selling model in our All-Around series. This nicely shaped all-around board is perfect for flat water and small waves while maintaining outstanding stiffness and durability. It features generous volume and payload to cater to those looking for an easier ride and for carrying more equipment.
_ _ MONSTER 12'0"_ _ 
Coming in at 12'0", the MONSTER offers the same portability and versatility as our other All-Around boards while packing plenty of additional rider room. Perfect for paddlers of all skill levels, the MONSTER is ready to take on all water types for a truly all-around experience. Being lightweight, but super stiff it's perfect for heavy-weight users or those looking to carry additional gear or companions.
_ _ HYPER 11'6"_ _ 
Our HYPER is the perfect cruiser with exclusive Double Chamber Technology to provide extra safety and rigidity. Unsurpassed stiffness and stability make the HYPER ideal for carrying camping gear, whilst the streamlined outline makes it perfect for high-speed cruising enabling you to paddle further and longer. The HYPER inflatable touring board is going to be every explorer's favourite mode of transportation.