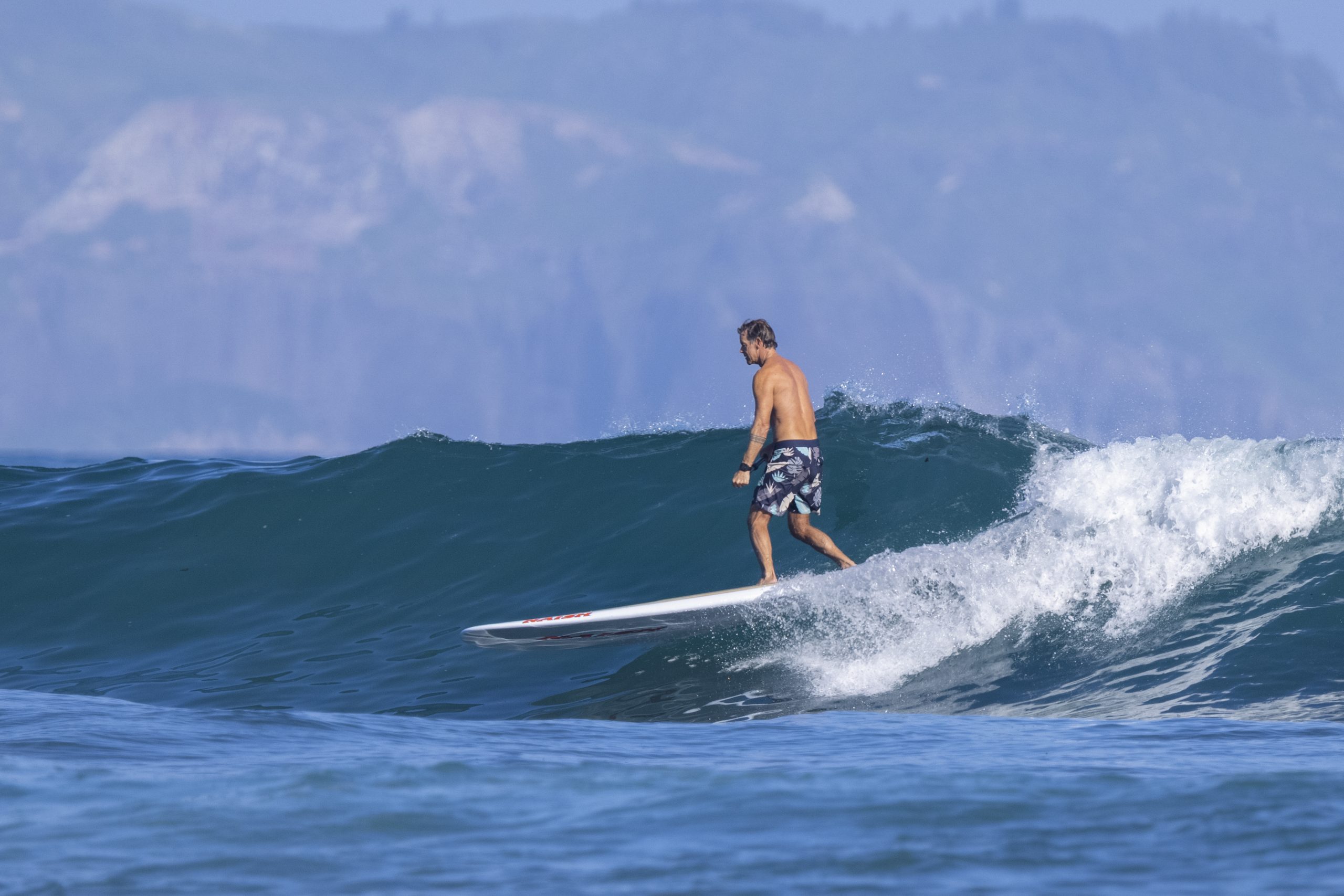 Naish 2023 S/S SUP Preview
Retail Buyers Guide: SUP S/S 2023 Retail Buyer's Guide
Brand: Naish
Interviewee: Michi Schweiger, Product Manager
Many SUP brands expected a comeback to a more rational market in 2022, with a moderate and sound growth. How did things play out eventually?
During Covid the run for anything "outdoors" was certainly impressive. The market was also not saturated in terms of available stock. Things have calmed down in this aspect and there is now certainly enough stock available to satisfy most consumer markets. At the same time the buying frenzy seems to have eased up with a more careful endconsumer attidute.
Will you attend Paddle Sports Show in Lyon? Do you think trade shows remain a place where things happen, after a couple years of (quite successful) Zooms & virtual showrooms?  
We are not attending from the international side.
What is your strategy to ensure the SS23 products will end up in stores early in the '23 season?
We have been able to supply pretty well through Covid and our goal is to keep that going moving forward.
In 2022, the majority of SUP brands did cope with the increased costs of material/shipping, not reflected (that much) of the MSRPs. What about the 2023 models?
Shipping costs certainly keep being an issue. More then actual product costs at this point which we have been able to keep pretty consistent.
Please forgive the recurrent question: Beyond the all-around supremacy, any noticeable movement to report in the other categories (touring, SUP surfing, race, river, foiling…)?
Touring/ cruising SUPs are still the flavor of the season. Demand for high performance and specialized SUP surf boards has been declining which shows the wider spread and appeal to a broader market segment. 
Inflatables: Which new technologies & models are you implementing in 2023? 
We are keeping our inflatable lineup consistent with this year.
Hardboards: Which new technologies & models are you implementing in 2023?
We are keeping our inflatable lineup consistent with this year.
Key Products:
Nalu 10'9''  – cant go wrong with this shape as it literally does everything well. The perfect board that is big enough to cruise, tour , surf and fun for the whole family
Nalu inflatable 11'6'' – another all arounder in our fusion/double rail layer inflatable construction. A shape that you can not go wrong with as it offers good directional drive combined with side to side stability making it perform well from anything from flatwater to small surf.
Touring 12'0'' – born from the DNA of our Maliko raceboard rockerlines this board performs in any kind of water conditions. Lots of directional drive which gets emphasized by the bottom channel, combined with stability and a large sweet spot. Cargo nets in both nose and tail area, a slightly recessed deck for extra stability and a durable light weight construction with Kevlar rail protection.