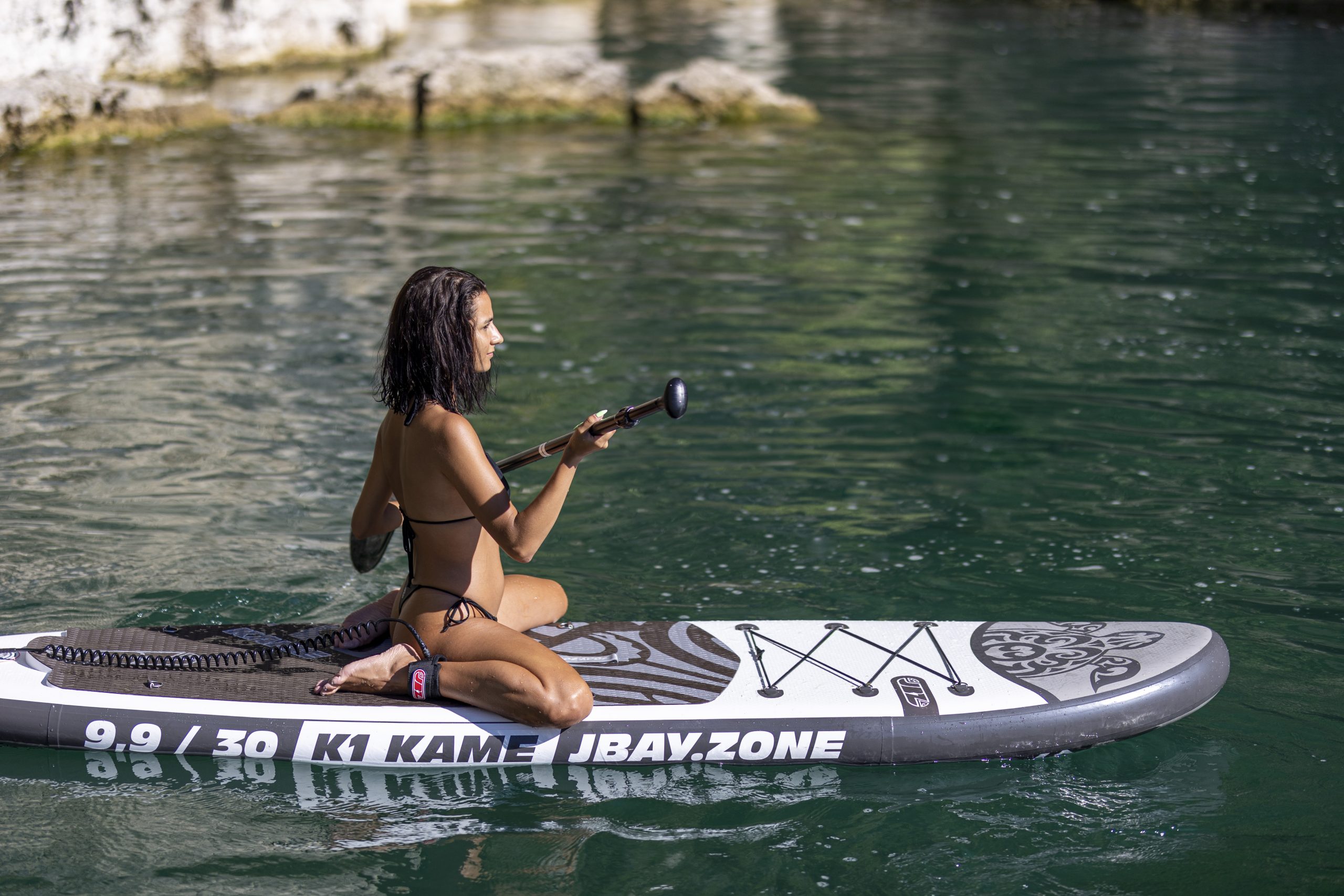 Jbay.Zone 2023 S/S SUP Preview
Retail Buyers Guide: SUP S/S 2023 Retail Buyer's Guide
Brand: Jbay.Zone
Interviewee: Massimo Vanzin, R&D Employee
Many SUP brands expected a comeback to a more rational market in 2022, with a moderate and sound growth. How did things play out eventually?
The growth has been below expectations, and we are confident that next season we can return to having a constant increase and, above all, a renewed interest in SUP boards.
Will you attend Paddle Sports Show in Lyon? Do you think trade shows remain a place where things happen, after a couple years of (quite successful) Zooms & virtual showrooms?
Yes, we will. Surely meeting people live and being able to present our news to them by letting them touch them is different than a virtual show, certainly more engaging and immersive.
What is your strategy to ensure the SS23 products will end up in stores early in the '23 season? 
As always, hard work and planification.
In 2022, the majority of SUP brands did cope with the increased costs of material/shipping, not reflected (that much) of the MSRPs. What about the 2023 models?
We think that the trend, at least for us, will be the same as 2022 season, we will try to limit the increases on the sale prices as much as possible and, where this is not possible, we will increase the price by the minimum necessary.
Please forgive the recurrent question: Beyond the all-around supremacy, any noticeable movement to report in the other categories (touring, SUP surfing, race, river, foiling…)?
As already said, all-around have been the bestselling boards also in this season that is going to end soon. Maybe SUP Foiling will be the new trend for next year. As you know, being able to literally fly above the water, is an amazing experience that everyone who likes watersports should try at least once.
Inflatables: Which new technologies & models are you implementing in 2023?
The same tested technology will be used as the basis for our new boards. No particular innovations are necessary for a type of product that, over the years, has been refined more and more to obtain light, resistant and versatile boards.
When it comes to the order forms, do you have any piece of advice for retailers? (quantities, categories, inflatable to hardboard ratio, restocking schedule…) 
The market has been particularly strange this year, so we have no particular advice to give, except that we expect an important return of interest in inflatable boards, cheaper and easier to manage, compared to rigid boards, now destined only for professionals of the discipline.
Key Products
Pongo 3d is the new artist selected for the "Artistic Boards" project for 2023 by JBAY.ZONE. Thanks to his unique drawing technique, he is able to make all his creations three-dimensional, to be admired with the classic 3D glasses! The Special Edition Pongo 3D SUP features all the top-quality accessories supplied typically within JBAY.ZONE SUPs!
For 2023 JBAY.ZONE has added on its catalog an extra measure to its Comet SUP line, to complete the offer of paddleboards oriented to touring use. The 13 'Comet XJ model will please all riders looking for a stable and fast board on the water to try their hand at exploratory sessions, even of long duration, with maximum comfort!
The New Comet WJ board adds to the Challenge line, which includes sup intended for use in specific disciplines, the possibility of trying their hand at SUP Foiling, providing users with a board perfectly sized for the discipline, with a double us box to be used with Hydrofoils with compatible Plate. Compact and easy to carry, the Comet Wj board is ideal for those who want to learn the fundamentals of SUP Foiling!