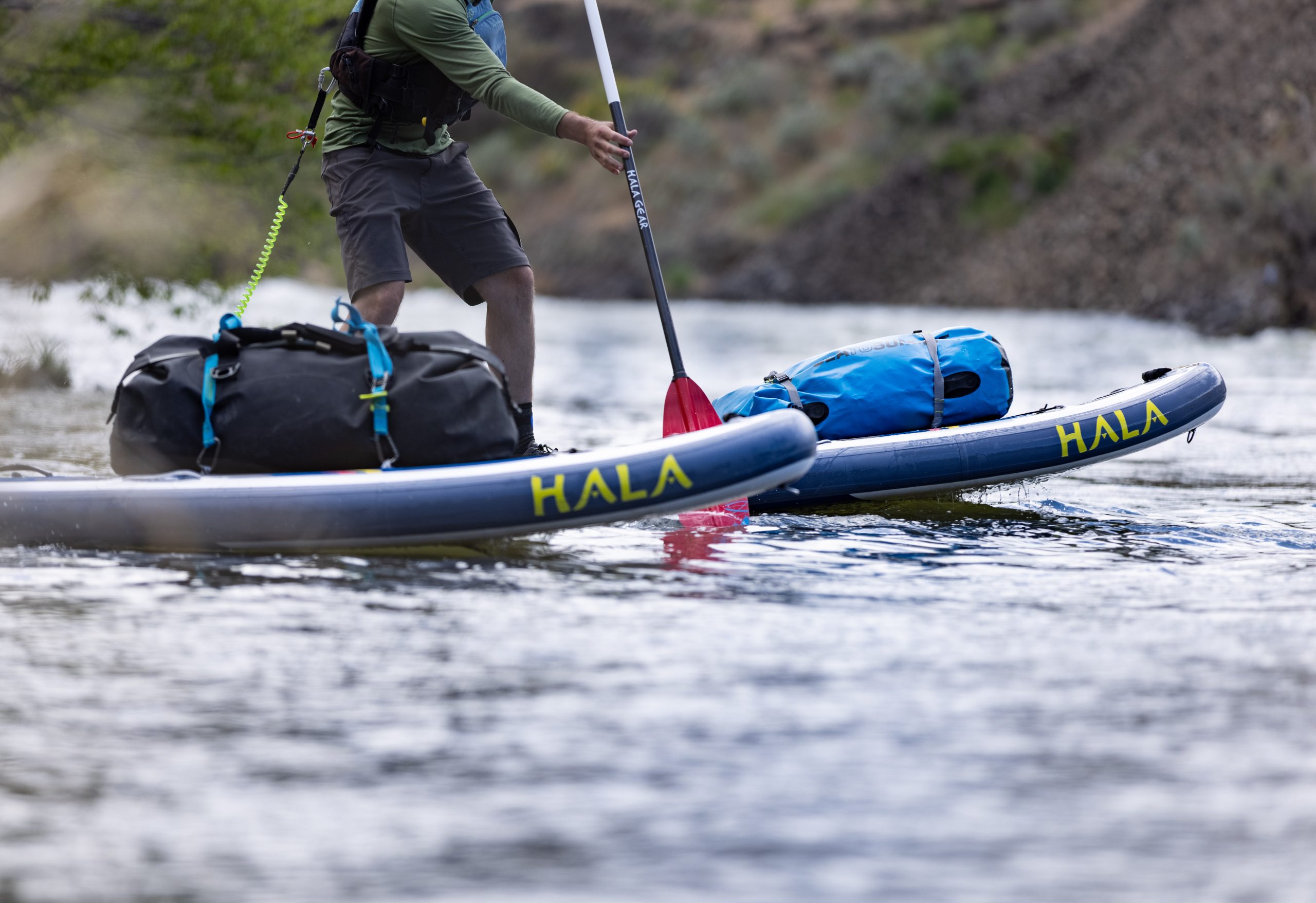 Halagear 2023 S/S SUP Preview
Retail Buyers Guide: SUP S/S 2023 Retail Buyer's Guide
Brand: Halagear
Interviewee: Peter Hall, Founder
Many SUP brands expected a comeback to a more rational market in 2022, with a moderate and sound growth. How did things play out eventually?
We have seen further demand for our products though it is evident that retail channels are not clearing as quickly and there is some low-qulaity inflatable SUP overstock being dumped online by DTC China brands.
Will you attend Paddle Sports Show in Lyon? Do you think trade shows remain a place where things happen, after a couple years of (quite successful) Zooms & virtual showrooms?
We won't make it to this show…
What is your strategy to ensure the SS23 products will end up in stores early in the '23 season?
We are carrying over most of our lineup to have year-round inventory. The new stiffening material we are using will launch in early 2023 (lighter AND more rigid)…
In 2022, the majority of SUP brands did cope with the increased costs of material/shipping, not reflected (that much) of the MSRPs. What about the 2023 models?
There is continued downward pressure on MSRP with continued increasing costs. We anticipate the MSRP staying the same and will need to cut other costs.
Please forgive the recurrent question: Beyond the all-around supremacy, any noticeable movement to report in the other categories (touring, SUP surfing, race, river, foiling…)?
Whitewater SUP is our go-to – we helped invent that segment. It isn't a big market segment at all, though, and the all-around still is the winner.
Inflatables: Which new technologies & models are you implementing in 2023?
Our improved stiffening material (we called it "carbon" but it now is stiffer, lighter, and doesn't have carbon. We will launch this improvement to our rigid "carbon" touring SUPs in 2023. There is not a stiffer board on the market than our Carbon (soon to be non-carbon) boards.
When it comes to the order forms, do you have any piece of advice for retailers? (quantities, categories, inflatable to hardboard ratio, restocking schedule…)
To order from Hala abroad, we just need your orders this fall and we can land your inventory anywhere in the world. We could use distribution in Europe and Canada, where we see demand but don't have much presence yet.
Key Products
Hala Rado – all-around meets whitewater, StompBox retractable fins, 5-year warranty, welded seams.
Carbon Hala Nass – The stiffest touring board – probably won't believe us until you try it. 5-year warranty, welded seams.
Hala Atcha 96 – The whitewater SUP board that has defined the Whitewater category since 2013. If you do whitewater SUP, don't sleep on Hala!