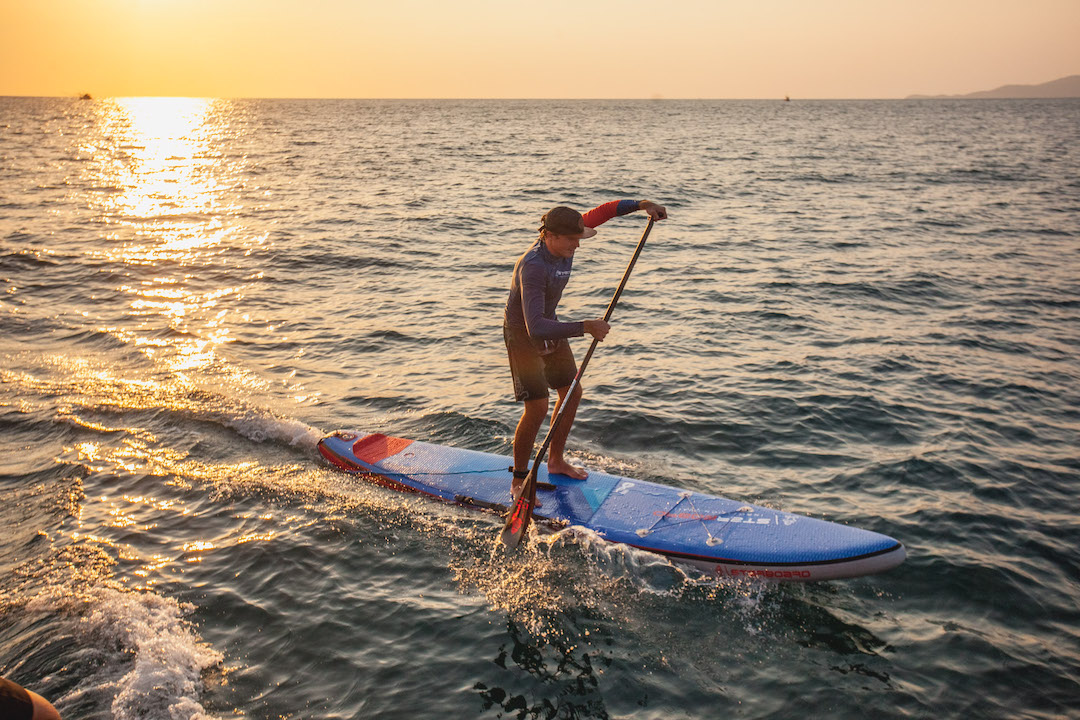 Starboard 2023 SUP S/S Preview
Retail Buyers Guide: SUP S/S 2023 Retail Buyer's Guide
Brand: STARBOARD
Interviewee: Ollie O'Reilly, Product Manager
Many SUP brands expected a comeback to a more rational market in 2022, with a moderate and sound growth. How did things play out eventually?
The most part of 2022, has still been fairly strong in growth. The European market has slowed recently due to the effects of the war, rising living costs and tighter consumer spending.  Outside of our control, we have still experienced the impact of Covid, with factory labour and material shortages, production delays and subsequent capacity constraints. However, we have a lot of good progress with regaining production output and catching up on delayed shipments. We still see demand internationally, and have some exciting new products in the pipeline, that will further increase the demand for both composite and inflatable.
Will you attend Paddle Sports Show in Lyon? Do you think trade shows remain a place where things happen, after a couple years of (quite successful) Zooms & virtual showrooms?
Yes, we will be attending the Paddle Show. We 100% believe that trade shows still have their place, and perhaps are more needed now. Our industry is reliant on seeing and touching products in reality. You can only learn and feel so much from pictures and videos. It isn't until you see the new products in real life that you get a true grasp.
The pandemic has definitely provided a need for more regular and structured communication through zoom calls. This has helped bring our network closer together in many ways, as there has been more regular calls to maintain updates. But I think we are all looking forward to meet up again in person and attend more shows. Also trade shows are a good opportunity to see what the wider industry is doing and to connect with other brands.
What is your strategy to ensure the SS23 products will end up in stores early in the '23 season?
Based on the delays from 2022, we focused on carrying over a large range of 022 models and technologies into 023. This has meant production can continue to run smoothly without changes and also allows distributors and retailers to hold stock, knowing they can sell through the following year.
For technologies with new graphics and new shapes, we started earlier the product set up. This has required extensive communication between the factory and brand to ensure details are followed up and we can ship on time. This has still had its challenge due to staff shortages and material delays, but we are pleased to already be shipping 023 products.
Communication has been a key focus on ensuring we have the correct information and all parties are informed, between factory, brand, distributors and dealers.
In 2022, the majority of SUP brands did cope with the increased costs of material/shipping, not reflected (that much) of the MSRPs. What about the 2023 models?
The increase in shipping is inevitable to eventually increase prices. There is only so much that can be absorbed before these costs affect the final price. We have worked extremely hard to try and reduce costs and find ways to be more efficient. But the truth is that material shortages and increased demand, coupled with drastically increased shipping has put pressure on all. We see on average around 5% increase in costs going into 023.
Please forgive the recurrent question: Beyond the all-around supremacy, any noticeable movement to report in the other categories (touring, SUP surfing, race, river, foiling…)?
The best sellers including models like the Go, Generation, Touring and Whoppers will continue to be the mass market for most getting into SUP.
We still see demand for racing and surfing with new models coming out in 023 which we are pretty stoked with!
We definitely continue to see the rise in foiling and now obviously Wing foiling. The great thing about foiling is that it's a bridge between so many different sports. We now see some of the world's best surfers getting into prone foiling and prone downwinding, both paddlers and Windsurfers getting into Wing Foiling, and recently there is a pulse in downwind sup foiling. So foiling in itself could have its own trade show.
Inflatables: Which new technologies & models are you implementing in 2021?
New technologies for 2023: None, our entire collection for 2023 is carried over from 2022.
New technologies from 2022 that are carried over:
ICON: new concept of dropstitch to create a concave shape on the deck and the bottom.
Airfoil: new concept of the plate on the deck of the board and all the benefits it carries.
Hardboards: Which new technologies & models are you implementing in 2021?
For 2023, we will be introducing updates in the Race range, the first dedicated wave and cruising model in the Go range, an all-new Wave range called Spice, new Pro wave models and a new Wedge size. 2 new smaller sizes have been added to the highly popular Take Off range, both the 4'2" and 4'6", designed for stronger winds and freestyle wing foiling for more advanced riders.
We have carried over most technologies from 022 to 023, with slight upgrades in the Wood Carbon race technology, which features more than double the amount of Carbon. There is also a new  Limited Series Pink colorway and Tikhine Surf model, which prints the graphic directly on the fibreglass.
When it comes to the order forms, do you have any piece of advice for retailers? (quantities, categories, inflatable to hardboard ratio, restocking schedule…)
The decision to carry over many models for both inflatable and composite will give retailers the confidence to buy and hold stock, knowing they will roll into the next year sales. Ordering of new shapes will always create demand as consumers will want to experience the latest performance upgrades, especially in the performance categories such as racing and surfing. Foiling and Wing foiling will continue to grow as the sport develops with more demos and events attracting people into the sport.
The inflatable market continues to be fairly saturated with hundreds of brands entering the market. That said we continue to see more and more consumers looking for more premium brands and products, with better quality and that have sustainable initiatives.
Key Products:
Carbon Lima Paddle
The Lima is Starboard's most winning paddle used for flat-water and racing. The direct catch and ability to redirect, combined with the ultra-light Pre-preg carbon technology, makes our world champion race team choose the Lima. The side concaves, refined outline and blade angle makes this our most competitive paddle.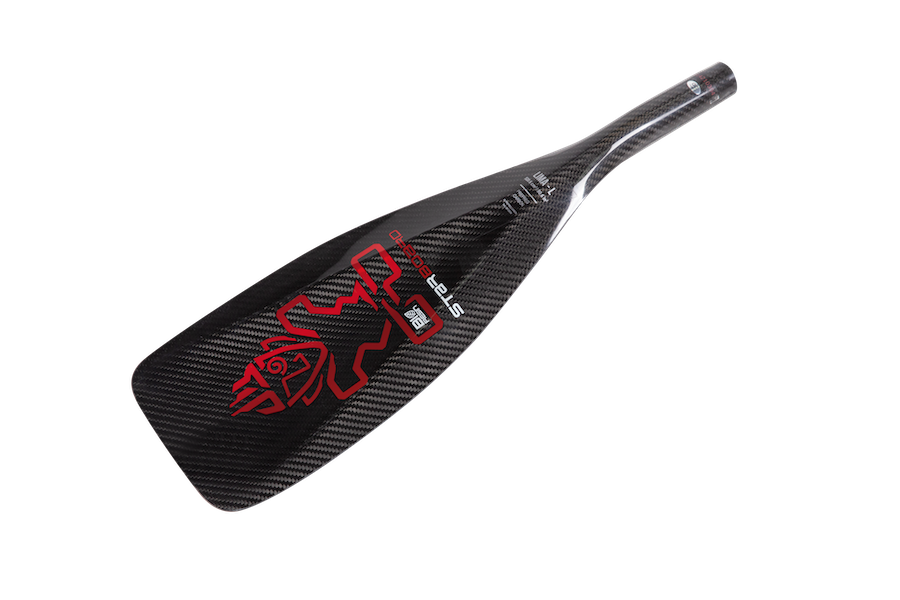 Inflatable Generation
The new 12'6"x30" Generation Inflatable is based on the best-selling composite counterpart and is the ultimate 3in1 board for you to go exploring, surfing and racing.
Spice
The Spice is an all new wave range, that gives more performance and progression than the Wedge, while being more stable and forgiving than the Pro. From bevelled thin rails, a wing tail, concave bottom shape, the all wave performance and broad size range from 6'9" up to 9'3", offers a size for all.