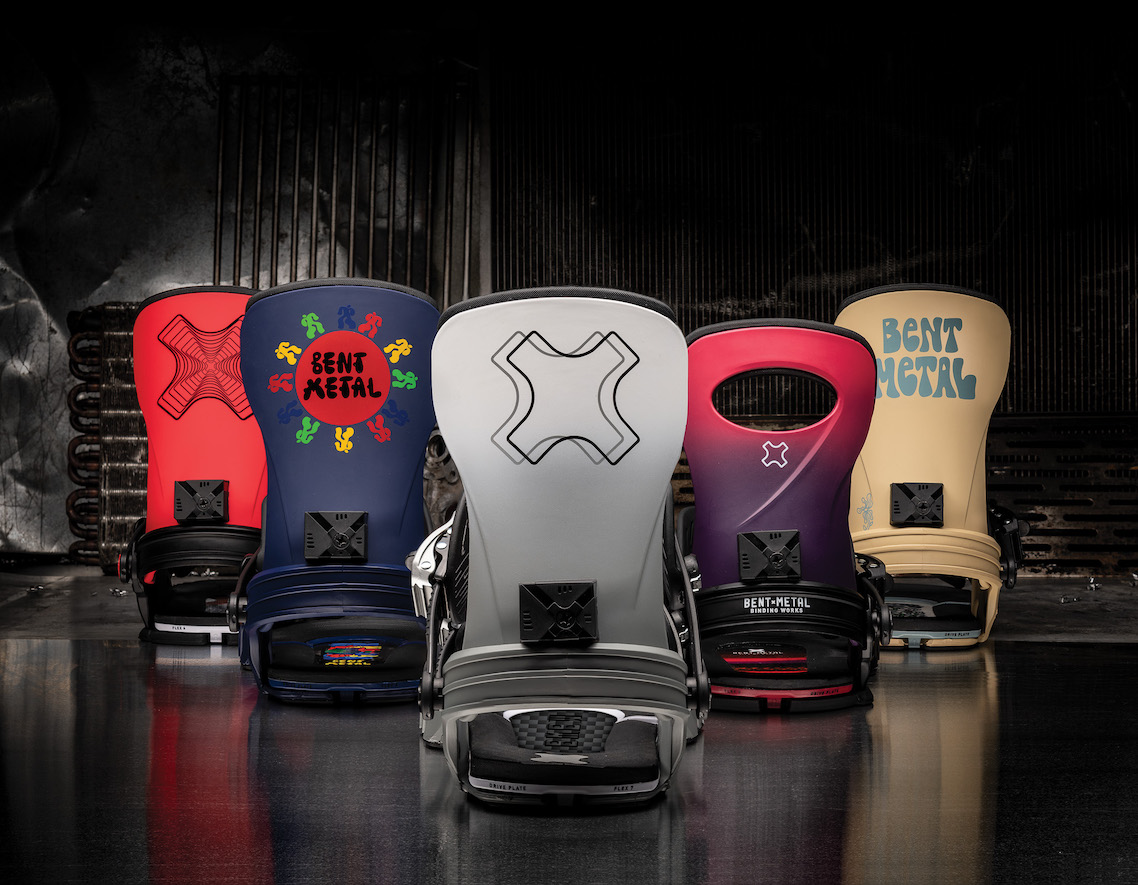 Bent Metal 2022/23 Snowboard Bindings Preview
Retail Buyers Guide: Snowboard Bindings 2022/23 Retail Buyer's Guide
Brand: Bent Metal Binding Works
Interviewee: Paul Ferrel, Product Manager
Please provide an overview of how 2022/23 is shaping up for your brand.
The new season is falling into place as our best ever offering. We have strategically expanded the line with a new BMX youth model, updated the COR-PRO and SOLUTION for even more performance at the highend. Co-Labs return with rider artists and even more colorway choices on our women's STYLIST creating a variety of choices for every rider and must have bindings for shops.
Everyone has been affected by impacts from Covid-19 in one way or another. Have you had to change manufacturing or sourcing processes and can you explain any good examples of how your business has pivoted effectively?BMBW has been working with the same supply chain since its launch and we have been able to maintain our standards of development due to our deep understanding and experience working together. Utilizing the latest in remote collaboration technology has enabled us execute tasks and goals that previously were traditionally done in person also.
Carry-over was a hot topic for 21/22 bindings. Where did your brand sit on the matter and has this changed for 22/23?`
Three of our most popular models have colorways that are being carried over to create flexibility and reduced risk for our partners.
The bricks and mortar model is changing rapidly. How are you working with retailers and your ecommerce channel to ensure as little conflict as possible?
We have the industry's best MAP policy (where enforceable) and we never go off price on our own websites, where our strategy is to be the most expensive place on the internet you can buy our products. We hold ourselves to the highest standard, to drive sell-thru and margin dollars at retail.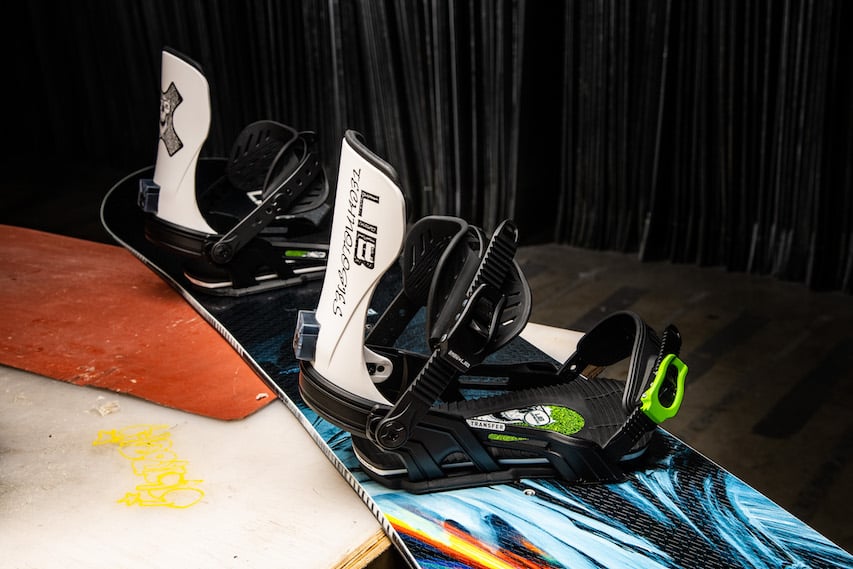 What's your company doing to improve its carbon footprint/eco consciousness?
One of the first places we looked at was our packaging.  We have updated the design of our packing in several ways as a start. Reduced use of plastic by removing superfluous plastic handles, switched to cardboard of natural color and finish with minimal printing to improve recyclability efficiency and reduce use of decorative inks. Removed unnecessary inner walls and pockets in order to reduce material use.
Additional colorways feature aluminum buckle levers with a raw finish eliminating the anodization process in addition to expansion of models where we have eliminated color coatings entirely on the baseplates and highbacks utilizing the natural pigment already in the raw materials.  We have always had an eco-consciousness and are constantly looking to improve our footprints impact.
Are you using any new materials in your bindings for 22/23? If so, what, and why?
We are utilizing our patented Drive Plate Flex Control technology with its proprietary composite materials to set us apart from our competitors and to meet and exceed riders' performance expectations.
Please tell us about the dominant visual themes in next year's binding line, including any interesting artist collabs you have lined up.
We continue to have several exciting co-labs in the upcoming line.  One surely to be in high demand is the co-lab with Lib Technologies snowboards featuring their launch year skeleton graphic in high resolution on the Drive Plates. We continue to work with multi-talented rider artists like Jamie Lynn from Lib Tech on the Transfer, Forest Bailey from Gnu on the Axtion and Sean Genovese of Dinosaurs Will Die snowboards on the Logic. Working with these riders and companies creates special bindings with a depth and variety of style for core riders while also broadening appeal and creating interest for all riders.
Prices: Where is your brand going? Higher? Lower?
We were able to hold our prices longer than our competitors but have made some pricing adjustments this season that are in line with our competitors increases from last season.  We are happy to say though our most recent expansion of the line has been into lower cost, affordable price points while still maintaining our high-end Drive Plate technology at every price point.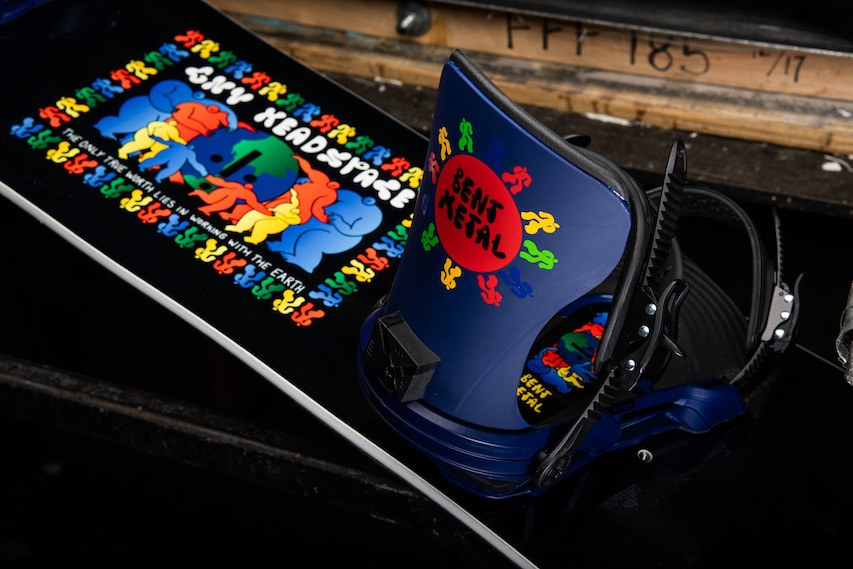 Looking at the specific components, have you made any new advancements in buckles, straps, highbacks, bases?
We maxed out the response rating on our Solution model  at 10 and asked ourselves "Where can we go from here?" So we added a new highback design and created a special flex rating 1 stiffer than 10. In order to get that extra push, we increased our flex rating to 11. So… our bindings go to 11.
Will you be doing step-in, or similar, in 22/23? If so, are you licensing or developing it yourself?
BMBW does not but our sibling brand Gnu under the Mervin Mfg. umbrella focuses exclusively on speed entry with the Speed-In line featuring Fastec Technology. This system has advantages over other systems and should definitely be looked at if you don't all ready carry it.
Will your production process (factories, equipment) be changing at all for 22/23?
Our production process is stable and consistent with last year.
What are your top marketing stories for next season?
Expansion of line with new BMX youth model.
Co-Labs with Lib Technologies
Co-Labs with Rider Artists – Jamie Lynn, Forest Bailey, Sean Genovese.
Our unique and patented technologies
Best Sellers/Hero products
BMX- New youth model
Downsized to fit narrower boards and smaller boots but with all the key technology like patented Flex Control Drive Plates that sets these apart from the competition.
BOLT – Value
Where utility meets performance. The BOLT is a Unisex Model that features an easy riding all mountain flex along with the solid team tested components including the comfy mobility ankle strap and the Flex Control Advantage of our unique drive plate system. Best of all this complete package is easy on the eyes and easier on the wallet. Give your winter a jolt with the BMBW BOLT!
COR-PRO – New carbon fiber drive plate. Freeriding demands a careful balance of power and playful elegance as does equipment. You can find that balance in the COR-PRO; powerful performance and support without giving up on board feel and creative, expressive reaction. A Power Polymer high back with lateral adjustment capability, a canted EVA footbed with heel shock pod, a uniquely tuned dyadic construction Dual Band ankle strap as well as a new spread tow carbon fiber running through the Mervin Made Flex Control Drive Plate. All that tech adds up to a natural boot to binding to board to snow connection for the ultimate freestyle / freeride harmony.
STYLIST- Expanded colorways. The Stylist is a versatile peak performance binding with lightweight components and a flare for the future. The new Dual Band ankle strap is tuned to a soft flex with a forgiving compression window power band for a comfortable fit. A magnesium fiber drive plate, an EVA suspension layer, and a solid nylon asymmetric highback all pair together for reliable all mountain performance. Discover your unique style and embrace your strengths with the Stylist!