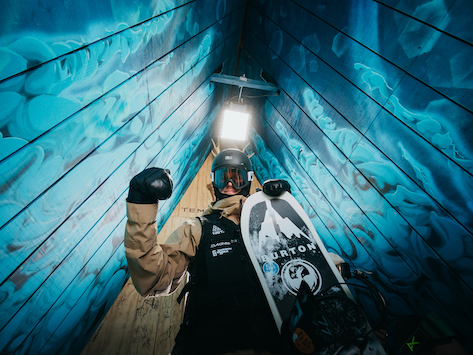 Burton 2022/23 Snowboard Bindings Preview
Retail Buyers Guide: Snowboard Bindings 2022/23 Retail Buyer's Guide
Brand: Burton
Interviewee: Charles Souchuns & Jan Grimm
Carry-over was a hot topic for 21/22 bindings. Where did your brand sit on the matter and has this changed for 22/23?
We've been growing our carryover strategy before Covid and we keep growing it for 22/23 in our top selling colorways of binding models (most commonly black colorway,) while bringing new supporting color offerings to the line each season to make sure there's still some fresh options.
Prices: Where is your brand going? Higher? Lower?
Our industry is facing significant cost increases, part of which we need to offset by increasing our pricing. This was a tough decision, but we will continue to offer great products for all snowboarders, supported by a strong warranty support program showing the confidence in our products (ie. Lifetime warranty on baseplates.)
Looking at the specific components, have you made any new advancements in buckles, straps, highbacks, bases?
Hitchhiker FLAD update
We're increasing the functionality and usability of the Hitchhiker binding by updating the FLAD lever on the hiback.
Genesis/Escapade hiback update
New men's and women's kickback hammock hi-back components aligned with Step On version of Genesis and Escapade which received the update already in W22. A 'rivet-free' construction, which will increase durability of this new design, complemented with a fresh aesthetic.
Step On Kids – Toehooks 2.0
We're bringing the Step On Toehooks 2.0 to our Step On Kids binding with all the same user benefits of the adult version, adjusted to fit a smaller sized binding for a lighter weight rider.
Will you be doing step-in, or similar, in 22/23? If so, are you licensing or developing it yourself?
Step On is our biggest innovation of the recent years, we will continue to evolve the line over the coming seasons and look to increase the # of brands in the marketplace offering this pinnacle technology.
Will your production process (factories, equipment) be changing at all for 22/23?
None planned for this season.
Best Sellers/Hero products
Step On Genesis / Escapade
Genesis / Escapade
Cartel X / Lexa X (Team rider go to. Both of these models were developed with the team in mind, and include the features they requested.)